Pittsburgh Shooting: 3 Students Shot Near Brashear High School, Victims Not Cooperating With Police (VIDEO)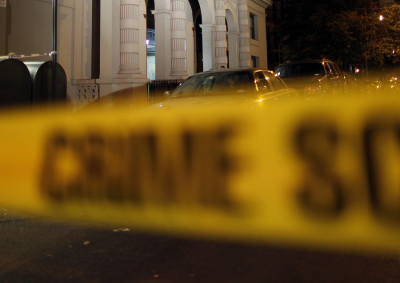 A Pittsburgh shooting has left three students wounded on Wednesday afternoon, and sparked a response from a SWAT team as a frantic search commenced to find the gunman.
According to Acting Police Chief Regina McDonald, six people were taken into custody for questioning in relation to the incident, WTAE has reported. Of the six people, five were male and one was female, however, none have been charged with a crime and police have confirmed that investigations are ongoing.
The shooting took place at about 3 p.m. local time, and three male students were found injured near Brashear High School. According to reports, one suffered a graze to the head, where as another suffered a graze to the neck and shoulder. The third was shot in the arm and foot, according to Pittsburgh police spokeswoman Diane Richard. None of the injuries are believed to be life threatening, although one of the victims aged 17 was sent into surgery to treat his gunshot wound to the neck.
Richard also reported that the victims were not cooperating with the police in their investigations.
After reports of the shooting spread, a SWAT team was dispatched to a home near the high school, and the individuals were taken into custody. A baby was also taken out of the residence by police, WTAE has reported.
Police believe that following the shooting incident, the suspect was seen running into a nearby woods.
According to ABC News, Pittsburgh school district spokeswoman Ebony Pugh has explained that the three victims were walking back to a vehicle they had driven to school earlier in the day when they were shot.
Two of the victims were juniors in the high school, and the third was a freshman.