Planned Parenthood Docs 'Break Babies' Necks' If Born Alive, Former Patient Claims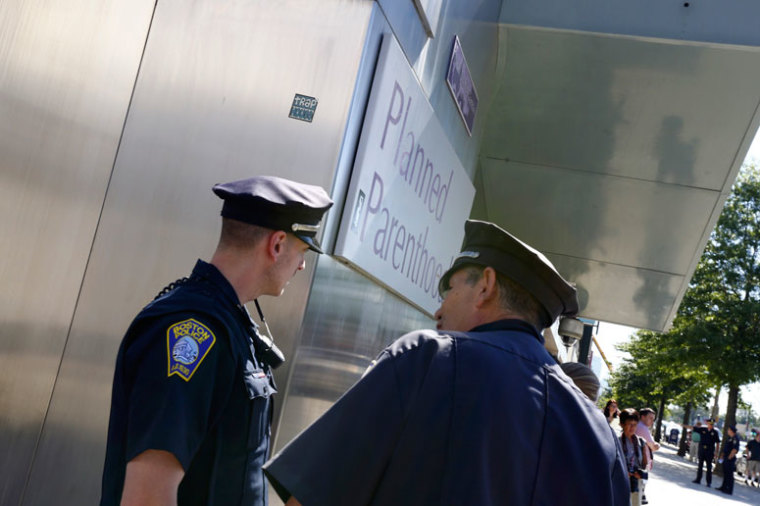 A woman who sought an abortion at a Planned Parenthood clinic says she was told that if her baby was born alive, the doctor would kill it outside of the womb by "breaking its neck," which is illegal.
The mother, who went to Planned Parenthood in St. Paul, Minnesota, to start the two-day surgical abortion at 22 weeks, says in a video released Tuesday by Pro-Life Action Ministries that she was shocked to learn the details about the abortion procedure and felt pressured to continue, even though she was having second thoughts.
One abortionist was scheduled to start the procedure on the first day while another would complete the abortion on the second. The abortionists (one male, one female) also informed her that they would be injecting the baby's heart with digoxin to initiate fetal demise within 24 to 48 hours.
"The male doctor," she said, "began jamming that needle in and out" of her stomach but was ultimately unable reach his heart to inject it with the digoxin.
When she returned to the clinic the next day she had changed her mind about going through with the abortion. She then told the doctors she wanted the laminaria, which are used to dilate the cervix 24 hours ahead of an abortion, to be removed and to go home.
She also asked what might happen if her baby was born alive while she was at the clinic, since she was already dilated.
The female doctor responded, hesitantly, she recounts, saying: "We don't tell women this, and a lot of women don't even ask this question, but if he was to proceed with the abortion and the baby was to come out still alive and active, most likely we would break the baby's neck."
When the female doctor told her this, the male doctor panicked, she says, recalling that she reiterated that she wanted the laminaria to be removed and to go home.
The two doctors, she adds, were "really trying to convince me that what I was doing was right by having the abortion."
"The more I was telling them 'No' it was more like they were trying to sell me something, like a seller that pushes you and pushes you until you buy their item or their product," she explains.
"They didn't seem very happy about that at all."
Killing infants born alive during abortion is a violation of both state and federal laws.
A 2016 Minnesota statute regarding infants born alive during abortion procedures states they must be "fully recognized as a human person and accorded immediate protection under the law." Those babies "shall be taken by the responsible medical personnel to preserve [their] life and health."
The video adds that the federal code defines "person," "human being," "child," and "individual," to include infants who are born alive at any stage of development.
Babies who are born alive during an abortion procedure are also protected under the Born-Alive Infants Protection Act.
Late-term abortionist Kermit Gosnell, who admittedly killed infants born alive at his West Philadelphia clinic by cutting their necks, was convicted on May 13, 2013, for the deaths of a patient and three babies. He's serving a life sentence in prison.
The unidentified woman featured in the pro-life video is now seven months pregnant and plans to carry her baby to term.