Pope Admits Serious Mistakes, Will Meet Chilean Bishops to Address Sex Abuse Scandal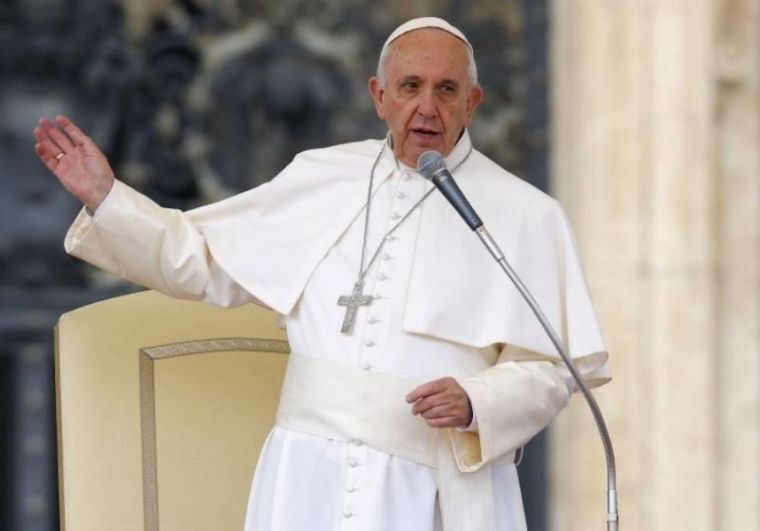 Pope Francis plans to have the bishops of Chile gather at the Vatican to deal with a recent sex abuse and cover-up scandal among its ranks.
In a publicly letter released earlier this week, the head of the Roman Catholic Church expressed his intention to hold a meeting with the bishops regarding the scandal.
"I will convoke you to Rome to discuss the conclusions of the mentioned visit and my conclusions. I have thought of this meeting as a fraternal moment, without prejudices or pre-conceived ideas, with the sole objective of having the truth in our lives shine," wrote Francis, as translated by the Catholic news site Zenit.
In his letter to the bishops, Francis also acknowledged that there were "serious mistakes" on his part regarding the "assessment and perception of the situation, especially because of a lack of truthful and balanced information."
"From now on I ask forgiveness from all those I offended and I hope to do so personally in the coming weeks, in the meetings I will have with representatives of the persons interviewed," the pope added.
At the center of the scandal is the Rev. Fernando Karadima, who in 2011 was found guilty by a Vatican investigation of abusing several teenage boys. For his part, Karadima has denied the accusations.
Bishop Juan Barros of the Diocese of Osorno in Chile has been accused of covering up the abuses of Karadima. Initially, Pope Francis supported Bishop Barros, claiming that he was innocent of any wrongdoing.
"The day I see proof against Bishop Barros, then I will talk. There is not a single piece of evidence against him. It is all slander," said the pope to a Chilean reporter in January, as reported by Reuters.
However, by the end of January, Francis changed his mind about the situation and appointed Archbishop Charles Scicluna, an experienced and respected Vatican investigator of clergy sexual abuse, to investigate the claims against Barros.
In February, Juan Carlos Cruz, a key witness in the case against Barros, was interviewed by Archbishop Scicluna for about four hours at a church in New York City.
"It's been a good experience and I leave here very hopeful today," said Cruz to a group of reporters. "I feel that I was heard ... it was very intense and very detailed and very, sometimes, eye-opening for them."