Pope Francis' Concern Over Lord's Prayer 'Isn't a New Issue' for the Church: Catholic Official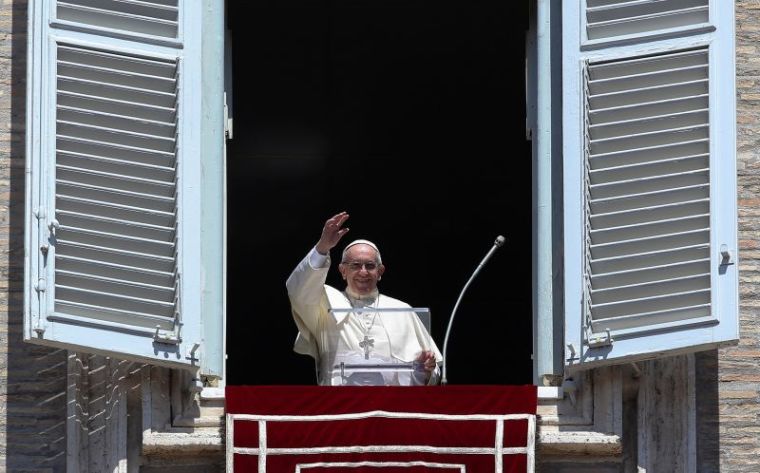 Pope Francis' recently stated concern over the current wording of the Lord's Prayer is not a new debate, according to an official with the Roman Catholic Church.
In a recent interview with an Italian television station, Pope Francis said he supported changing the Lord's Prayer petition "lead us not into temptation" to "do not let us fall into temptation."
Fr. Andrew Menke, executive director for the Secretariat of Divine Worship at the United States Conference of Catholic Bishops, told The Christian Post that this debate is an old one.
"The Catechism of the Catholic Church already pointed out the difficulty of translating the Greek text of the Lord's Prayer in the Bible, so this isn't a new issue," said Menke.
"Pope Benedict XVI also wrote extensively about the difficulty of the passage, and of the proper way to understand it. It should also be mentioned that Jesus often said things that require us to ponder."
Menke also told CP that he was not aware of any report that the pope had "initiated any formal process for reviewing or revising that part of the prayer in other languages."
Earlier this month, the Catholic Church in France decided to edit their rendering of the Lord's Prayer, specifically the petition regarding temptation.
Originally the French language Notre Père had "Lead us not into temptation," or "Ne nous soumets pas a la tentation" (Do not submit us to temptation). However, on the first day of Advent, the worshipers prayed, "Ne nous laisse pas entrer en tentation," which translates as "Do not let us enter into temptation," reported The Times.
Pope Francis signaled support for amending of the popular Christian prayer, saying that "do not let us fall into temptation" is better.
"Do not let me fall into temptation because it is I who fall, it is not God who throws me into temptation and then sees how I fell," said the pope, as quoted by the BBC. "A father does not do that, a father helps you to get up immediately."
The pontiff's statements have led some Catholics in the United States to ponder the proposed alteration. For example, the Houston Chronicle noted "mixed reactions" to the idea among area Catholics.
"Many of the faithful were undecided about a small change that alters Christianity's best-known prayer, which many people memorize in childhood," reported the Houston Chronicle.
"If change does come to the prayer also known as 'Our Lord's,' most said they trusted the pope and the process."
Menke told CP on Monday that he knew of no Catholic parishes in America that used a different English translation of the well-known prayer.
"In spite of whatever difficulties might be present in the well-known version we use here, the prayer is something that unites the various Christian communities in our country," said Menke.