Pope Francis, Influenced by Nuns in Congo History, Allows Contraception in Zika Virus Case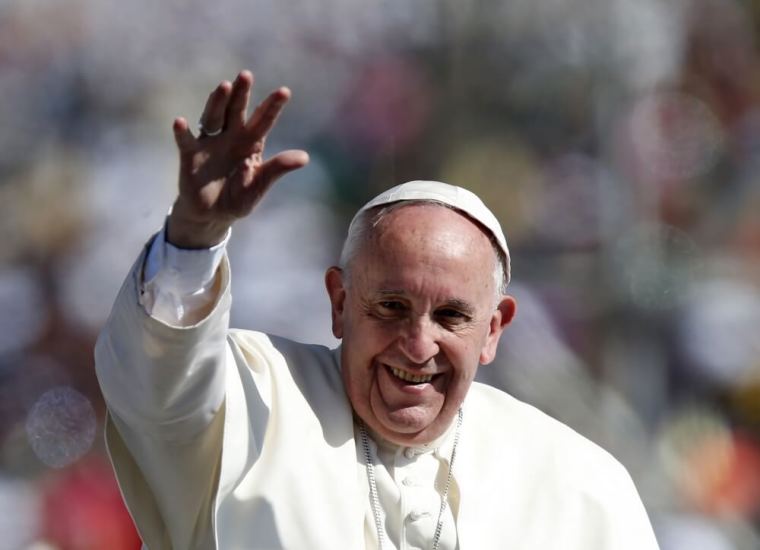 Pope Francis suggested Thursday that the use of contraception may be justified in countries combating the Zika virus.
The head of the Roman Catholic Church made his surprising statement on Thursday during his flight back to the Vatican from Mexico, where he spent six days touring the Latin American country and speaking on issues like government corruption, immigration, and drug trade.
When speaking about the fast-spreading Zika virus, Francis said the use of contraception "isn't an absolute evil" in fighting the disease, which is spread by mosquitos and causes birth defects, including microcephaly in newborns.
The pontiff pointed to a statement made by Pope Paul VI in the 1960's that stated nuns with a high risk of suffering rape in the Congo may use contraception to avoid pregnancy.
"Avoiding pregnancy isn't an absolute evil, and in certain cases such as this one, as in that one I mentioned of Blessed Paul VI, it was clear," the pope told reporters. "I would also ask doctors to do their utmost to find vaccines against these mosquitoes that carry this disease. This needs to be worked on."
Francis also clarified that while contraception may be the lesser of two evils, abortion still remains "an absolute evil" that should never be considered when fighting the disease.
"Abortion is never the lesser evil, it's a crime," Francis continued. "It's to discard one to save another one. It's what Mafia does; it's a crime, an absolute evil."
However, contrary to Pope Francis' statement on Thursday, several Catholic bishops in South America have said in past weeks that abortion and contraception are not acceptable methods for combatting the Zika virus.
Catholic bishops became more outspoken on the issue after the World Health Organization encouraged women living in or traveling to countries affected by the virus to postpone their pregnancy until the issue is resolved, or use safe sex.
"Contraceptives are not a solution," Bishop Leonard Ulrich Steiner, the secretary general of the National Council of Bishops of Brazil, said in an interview with the New York Times this month. "There is not a single change in the church's position."
Steiner and other bishops have instead urged couples to use "natural family planning" to avoid pregnancy.
Currently there have been cases of the Zika virus in Central and South America, as well as the Caribbean.
Brazil is considered to be a major epicenter for the virus outbreak, with an estimated 1.5 million native cases in 2015 alone.
Although countries are continuing to caution pregnant women on the disease, the U.S. pharmaceutical company Inovio announced this week that it has had "promising" results in testing a new Zika vaccine on mice.
The company said in a statement that pre-clinical trials for the vaccine have yielded "robust and durable immune responses," adding that it hopes to begin testing humans by the end of this year.