Pope Francis Creates Panel to Process 'Backlog' of Appeals From Priests Accused of Sexual Abuse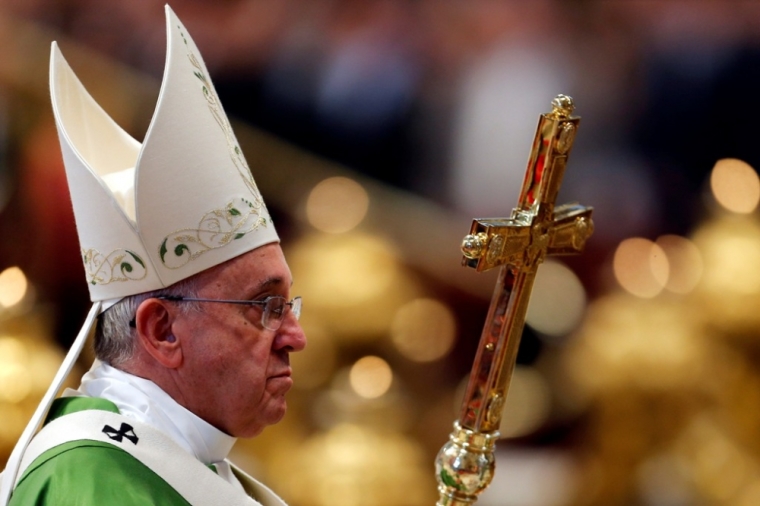 The Vatican announced Tuesday that Pope Francis will set up a panel to help process the "backlog" of appeals from priests who've been accused of committing sexual abuse against minors. The new judicial body, or college, will be overseen by the Congregation for the Doctrine of the Faith.
"Hearing the appeals is a very important job, especially those on abuse of minors, and the backlog of cases is at risk of absorbing all the time of the congregation," Vatican spokesman Fr. Federico Lombardi told The Tablet, a Catholic news weekly.
"[The accused] shall have his case examined by the whole body of members of the congregation, the ordinary session, which may also examine other specific cases upon papal request, and/or examine cases referred to it by the newly created college," he added.
The new college will mostly focus on appeals from defrocked priests, according to Reuters, which reports that "Under the changes, the new commission would handle appeals while an existing office in the doctrinal department would continue to handle initial cases. The Vatican said earlier this year that between 2004 and 2013, it had defrocked about 850 priests who had been accused of sexual abuse of minors."
A Vatican spokesman said the panel would be made up of seven bishops or cardinals and had been set up to deal with a backlog of appeals, Reuters reports.
Like his predecessor, Pope Benedict XVI, Pope Francis has vowed stronger action against priests who have been found to be sexually abusing minors.
In July, the pontiff stated that any Catholic bishop found to have helped shield a pedophile priest from justice "will be held accountable."
"I beg your forgiveness, too, for the sins of omission on the part of Church leaders who did not respond adequately to reports of abuse made by family members, as well as by abuse victims themselves," said Francis in a homily. "This led to even greater suffering on the part of those who were abused and it endangered other minors who were at risk."
While some have hailed the new college as helping keep the Church accountable, others are more critical of the move.
Mary Caplan of the Survivors Network of those Abused by Priests said in a statement that the new college was the wrong direction for dealing with the sex abuse scandal.
"The pope should focus on independent prevention work, not on biased church adjudication. And it's not progress when the very prelates who conceal abuse rule on abusers' fates," stated Caplan.
"Again, new procedures aren't needed. Decisive action is needed. And historically, only bishops who commit child sex crimes face even the slightest discipline while the hundreds more who conceal the crimes are ignored or promoted."