Pope Francis Removes Conservative US Cardinal Burke From Vatican Post
Pope Francis Removes Conservative US Cardinal Burke From Vatican Post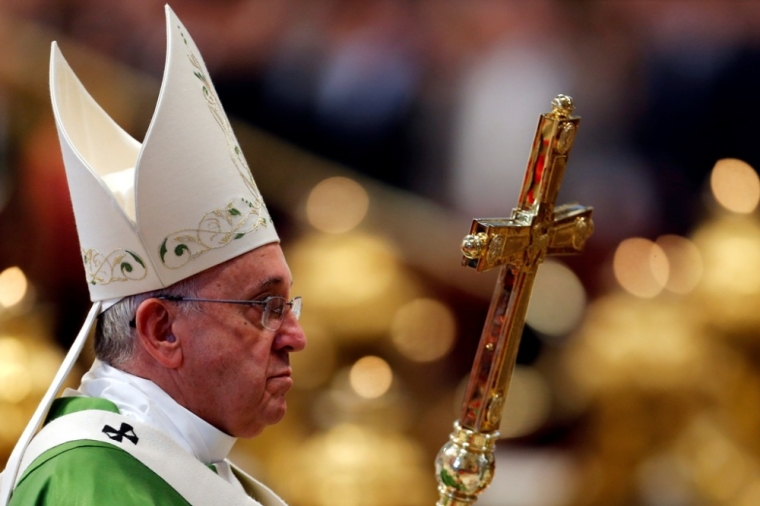 Pope Francis has removed conservative U.S. Cardinal Raymond L. Burke, who was the Vatican's highest ranking American, as head of its highest court. The move could be seen as reflecting the changing stand of the Catholic Church on some key social issues.
The Vatican announced Saturday that Cardinal Burke, formerly prefect of the Apostolic Signature, will now serve as cardinal patron of the Knights and Dames of Malta, according to Catholic News Service.
The 66-year-old cardinal and the former archbishop of St. Louis has been known as an advocate for denying communion to Catholic politicians who back abortion. Burke has also openly criticized the pope for his accommodation approach to the faith.
The news service says it's highly unusual for a pope to remove an official of Cardinal Burke's stature and age without assigning him comparable responsibilities elsewhere. The Vatican did not give a reason for his reassignment.
According to church law, cardinals in the Vatican are required to offer resignation when they reach the age of 75, however, it's common practise for them to continue in office for several more years.
"The position of Patron of the Order of Malta is usually given to a retired cardinal, or as a second task to an active cardinal," writes Michael Sean Winters for National Catholic Reporter. "It has almost no responsibilities."
The Vatican's move comes about a year after Burke was removed from the Congregation for Bishops, a group that appoints new bishops around the world.
Just a week ago, the cardinal appeared to be criticizing Francis' leadership style.
"Many have expressed their concerns to me. … There is a strong sense that the Church is like a ship without a rudder," Burke told a Spanish Catholic magazine in an interview.
Some believe he only said that some Catholics believe the Church is not being led properly, and that he doesn't thinks so, necessarily. However, the Vatican decision is being seen as linked to his vocal conservative stand on social issues.
"The conservatives had it all their way for about 30 years, and now the shoe might be on the other foot," USA Today quoted the Rev. Paul Sullins, a priest who teaches sociology at the Catholic University of America in Washington, D.C., as saying. "Now they feel on the outside a little bit, which is exactly how the progressives used to feel."
Burke had also urged the Vatican not to move toward a greater acceptance of gays and lesbians.
Last month, a range of "pastoral challenges of the family" were discussed at a synod in St. Peter's Square in preparation for a larger world synod in October 2015.
An interim report of the synod used conciliatory language toward same-sex unions and other non-marital relationships. In response, Burke said a statement from Pope Francis reaffirming traditional doctrine on such issues was "long overdue."