Pope Francis to Open Interreligious Conference on Traditional Marriage, Russell D. Moore Accepts Invitation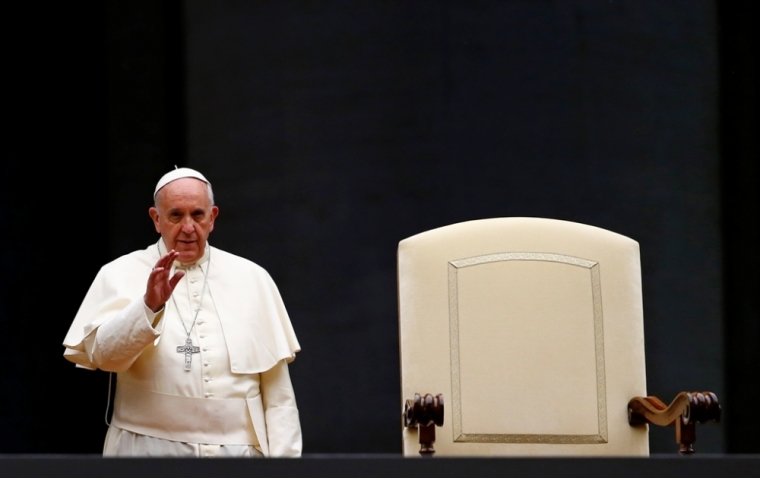 Pope Francis is set to open the "Complementarity of Man and Woman" conference at the Vatican on Nov.17-19, which is dedicated to traditional marriage and is set to feature speakers from various Christian churches, as well as from Judaism, Islam, Buddhism, Hinduism, Jainism, Taoism and Sikhism. Russell D. Moore, the president of the Ethics and Religious Liberty Commission of the Southern Baptist Convention, said that he accepted the invitation in order to bear witness to what evangelicals believe about marriage.
While noting that the different religious traditions who will be speaking have "real and ongoing differences on soteriology and ecclesiology," Moore noted on his website that he is "willing to go anywhere, when asked, to bear witness to what we as evangelical Protestants believe about marriage and the gospel, especially in times in which marriage is culturally imperiled."
Catholic News Service reported that the event will feature more than 30 speakers representing 23 countries, and will aim to "examine and propose anew the beauty of the relationship between the man and the woman, in order to support and reinvigorate marriage and family life for the flourishing of human society."
The conference comes nearly a month after the closing of the major Synod of Bishops on the family, which examined Roman Catholic responses to controversial issues, such as divorce, same-sex unions and other nonmarital relationships.
Other prominent speakers will include Archbishop Charles J. Chaput of Philadelphia and the Rev. Rick Warren, senior pastor of Saddleback Church in California; as well as Lord Jonathan Sacks, former chief rabbi of Great Britain, and Anglican Bishops N.T. Wright and Michael Nazir-Ali.
Topics that will be discussed include "The Cradle of Life and Love: A Mother and Father for the World's Children" and "The Sacramentality of Human Love According to St. John Paul II."
Coverage of October's Synod of Bishops conference has attracted some criticism, with Archbishop Chaput telling an audience in New York that he had been "very disturbed" by press reports of last month's synod, saying, "I think confusion is of the devil, and I think the public image that came across was of confusion," though he added: "I don't think that was the real thing there."
In his blog post, Moore noted that he has been critical of Francis on more than one occasion, referring to the Synod in October, but said that he can "hardly criticize from across the Tiber and then refuse to talk, when invited, about these matters."
"Here's what I hope comes out of the meeting. I hope that this gathering of religious leaders can stand in solidarity on the common grace, creational mandate of marriage and family as necessary for human flourishing and social good," Moore wrote.
"I also hope that we can learn from one another about where these matters stand around the world. And I hope that those of us from the believers' church tradition can represent well our views of how marriage is more than just a natural good (although it is never less than that), but is a picture of the gospel one-flesh union of Christ and his church."