Satanism Is on the Rise International Association of Exorcists Claims; Pope Blesses Them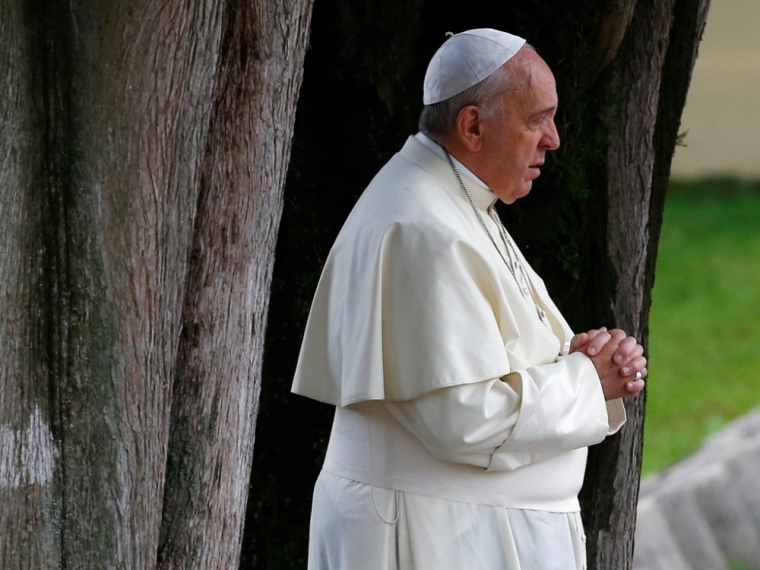 Satanism is on the rise, according to the International Association of Exorcists, whose members recently convened with Pope Francis to receive a blessing at the Vatican.
The group, which consists of around 300 members, gathered in Rome last week to discuss the impact of the occult and Satanism with the Pope, who is adamant about the fight against Satan in his sermons. The Pope took time to commend the group for helping those who are suffering from the "devil's works."
Valter Cascioli, a spokesman for the organization, warned of an "extraordinary increase in demonic activity" during a segment on Vatican radio. He also claims that people are turning to dark practices that are damaging psychologically, spiritually and morally at an alarming rate.
Valter feels there are too many people willing to take part in "ordinary demonic activity," which leaves them vulnerable to greater attacks from Satan. He also views societies where residents are actively demonstrating "rushing superficiality, exaggerated individualism and secularization" as being in even worse danger.
Renowned exorcist Fr. Aldo Buonaiuto even criticized Halloween and discussed in great detail its negative effects on society.
"Many say Halloween is a simple carnival, but in fact there is nothing innocent or fun about it — it is the antechamber to something much more dangerous," he said. "There are always more evil rituals, animal sacrifices, desecrations of cemeteries and thefts of sacred bones at the time of Oct. 31."
He also said cults use Halloween as a day to recruit their latest members. Hen then encouraged the priests and physciatrists in attendance to engage in a new Holyween tradition that will ditch the dark images, such as zombies and ghosts, and replace them with images of light.
"While most people are steeped in zombies and horror we put on our door or windows a light or an image evocative of the saints. And then there will be masses, prayer vigils and worship to celebrate the saints and victory of good over evil," he said.
Pope Francis blessed the exorcists in attendance and warned them about treating the possessed with kindness.
"Those who perform this particular ministry, in conjunction with the bishops, must work 'with love and kindness from the church toward those who suffer because of the evil one," he wrote in a message.
The International Association of Exorcists were first acknowledged by Pope Francis in July when their statutes were approved by the Vatican's Congregation for Clergy. The act gave legal recognition to the group's activity and their performance of exorcisms around the world.
Pope Francis often makes it a point to discuss the personification of Satan of in the world, and frequently speaks about the devil's work in his sermons and radio programs.