Porn Star Claims Josh Duggar Had Sex With Her Twice While Wife Was Pregnant; Family Says He's in Treatment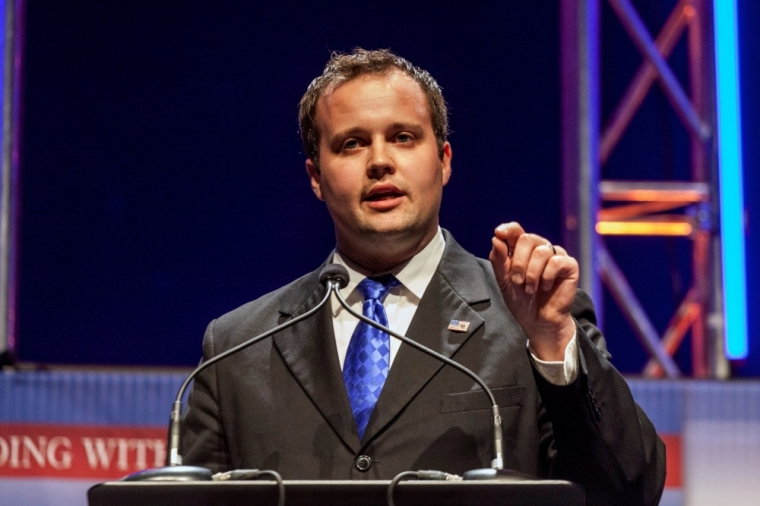 A new report alleged Wednesday that former "19 Kids and Counting" star Josh Duggar stepped out on his wife, Anna, twice while she was pregnant with their fourth child to have "rough sex" with 28-year-old stripper and porn star Danica Dillon. His family also revealed in a statement that he has now checked himself into a treatment center.
Dillon, whose real name is Ashley Lewis, details her alleged encounters with Josh in an In Touch magazine report where she said she first met the young father at the Gold Club in Philadelphia, Pennsylvania, in mid-March. They reconnected a month later at Creekside Cabaret in Colmar, Pennsylvania.
"He walked into the Gold Club like a normal patron and said he'd been a fan for a long time and has watched my career grow ... and that he loved watching my very first scene on [an adult website]," Dillon told the magazine. "Then it got creepy."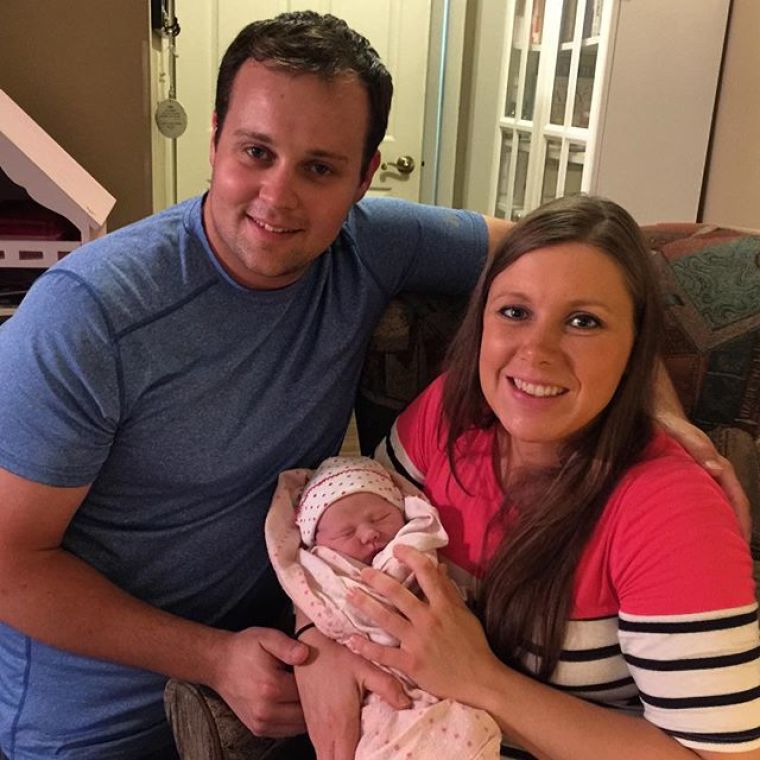 Dillon said Josh purchased $600 in private dances and then "asked me how he would be able to spend the evening with me."
Josh, she claimed, was violent during their sexual encounters and did not use protection and paid her "thousands of dollars" when it was over.
He was manhandling me, basically tossing me around like I was a rag doll," Dillon told In Touch. She said even though the sex was consensual: "It was very traumatic. I've had rough sex before, but this was terrifying."
In reaction to the recent round of scorn being poured on Josh since his adulterous activities via the spouse-cheating website Ashley Madison was made public, his family said they were disappointed but revealed that Josh was now getting long-term treatment.
"We are so thankful for the outpouring of love, care and prayers for our family during this most difficult situation with Josh. As parents we are so deeply grieved by our son's decisions and actions. His wrong choices have deeply hurt his precious wife and children and have negatively affected so many others. He has also brought great insult to the values and faith we hold dear," said the family in a statement.
"Yesterday Josh checked himself into a long-term treatment center. For him it will be a long journey toward wholeness and recovery. We pray that in this he comes to complete repentance and sincere change. In the meantime, we will be offering our love, care and devoted support to Anna and our grandchildren as she also receives counsel and help for her own heart and future. During this time we continue to look to God — He is our rock and comfort. We ask for your continued prayers for our entire family," it ended.