'Preachers of LA' Talk 'Fancy Cars, Huge Houses' On 'The Real'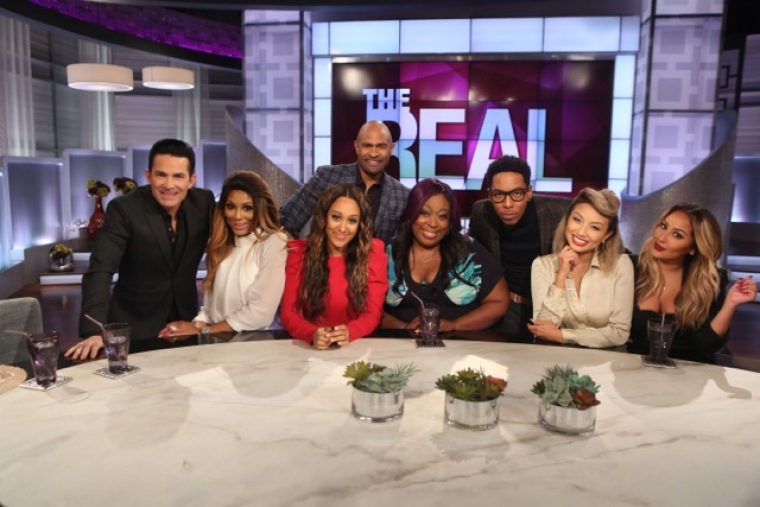 "Preachers of LA" stars Pastors Jay Haizlip, Pastor Wayne Chaney and Oxygen docu-series executive producer Minister Deitrick Haddon recently opened up about what they believe to be preacher's right to be materialistic.
The three preachers will join the cast of the daytime talk show "The Real" on Wednesday. When one of the show's hosts Adrienne Bailon questioned the preachers about people not feeling comfortable with their having "fancy cars and huge houses," they each responded candidly.
Haddon, also known for being a singer-songwriter, said he believes preachers have a right to drive what they desire.
"What's wrong with that? A man deserves to drive what he can afford," Haddon said on the show Wednesday. "If you worked hard, you deserve it. Now I think people have a problem when the pastor is driving a Bentley and there is a leak in the church ceiling."
"People have been victims of bad leadership out there," he added.
Pastor Chaney of Antioch Church of Long Beach, Calif. spoke about God opening up new doors for preachers.
"Without question there are multiple streams. God opens up different doors of opportunity," Chaney said on the talk show. "I think when he does that you should be able to do it. Our church has tripled in size, quadrupled in income, [and] since I've been there I have not taken a raise from them in ten years."
Haizlip, the pastor of The Sanctuary Church in Orange County, Calif., spoke about overcoming a 12-year cocaine addiction before joining the ministry. However, he also offered a different perspective about materialistic preachers.
"It's not what you have, it's what you do with what you have that matters. And so you know, if I'm taking everything and keeping it for myself, we've got a problem," Haizlip said. "But if I'm using what I have to help other people then I think that's wonderful."
While on the show, the preachers got to have some fun as they performed in a church-inspired talent show for "The Real" audience and viewers at home. To watch "Preachers of LA" stars on "The Real," tune in Nov. 19 and check local listings for times.
More information about the show can be found at thereal.com.