President Obama to Propose Free Community College for Those Willing to Work for It
President Obama to Propose Free Community College for Those Willing to Work for It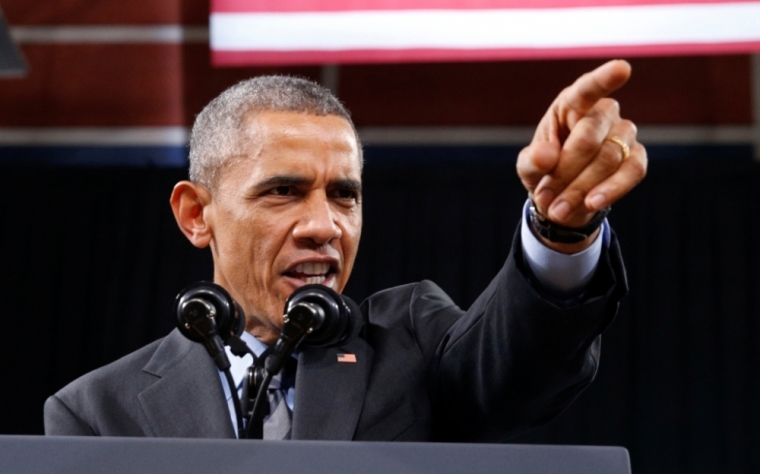 In a pitch that has garnered public support since he teased it in a video on Facebook Thursday night, President Barack Obama is expected to announce a proposal Friday that will give a free community college education to anyone who is willing to work for it.
"Put simply, what I'd like to do is to see the first two years of community college free for everybody who is willing to work for it. That's right, free for everybody that's willing to work for it. It's something that we can accomplish and it's something that will train our workforce so that we can compete with anybody in the world," said Obama speaking in a video recorded on Air Force One and uploaded to the Facebook page of The White House at about 7 p.m. Thursday.
The president explained in the video that had been viewed more than 5 million times and shared more than 100,000 times on Facebook Friday morning that he had planned to unveil the proposal in his State of the Union Address scheduled for Jan. 20 but he thought it would be better to pitch it a little earlier.
"What we're doing is, we're doing a little preview of the State of the Union. There are a lot of things I want to talk about and I figured why wait for two weeks. Let me start describing what I hope we can accomplish together in 2015," said Obama.
He's expected to deliver a full speech on the idea in Tennessee on Friday. Obama's decision to make the announcement in Tennessee is a nod to the state's 2014 Tennessee Promise initiative which will fund community college tuition for eligible seniors who graduate from high school.
Obama administration officials explained in a conference call with reporters Thursday that it was the inspiration for Obama's community college initiative which will be open to everyone.
"On Friday I'm going to be going to Tennessee and one of the things we're gonna be talking about is education. I think everybody understands it is the key to success for our kids in the 21st century. But what we also understand is that it's not just for kids. We also have to make sure that everybody has the opportunity to constantly train themselves for better jobs, better wages, better benefits and what I'm going to talk about in Tennessee is first of all what a great job Tennessee has done in all kinds of education reform," said Obama.
"But what I'm also gonna do is announce a proposal that I'm gonna be making to make sure that Community College is accessible for everybody," he added.
The White House said Obama will elaborate on the cost of the initiative, how it will be funded in the State of the Union Address as well as the president's budget request Feb. 2, according to USA Today. The administration projects about 9 million students will participate in the program at the nation's 1,100 community colleges and save about $3,800 a year for two years.
According to Cory Fritz, a spokesman for House Speaker John Boehner, R-Ohio, however, "With no details or information on the cost, this seems more like a talking point than a plan."
Despite that criticism, others support Obama's pitch.
"This has all my support! It will work, I am living proof. The Great State of Texas had a program like this called CETA. It paid my tuition, books, 4 pair of White Nylons, 2 Pair of shoes, 2 student uniforms and 2 white uniforms and paid me minimum wage. I qualified for Section 8 housing and United Way day care (No Food stamps). But I did get the PAL grant too. My monthly income was 260.00 dollars a month with 2 children. I have been working as a nurse ever since and paying all my taxes," said Mary Knopp in a comment on the video that had been liked more than 14,000 times as of Friday morning.