7 Crucial Questions Driving the Pro-Life Movement in 2016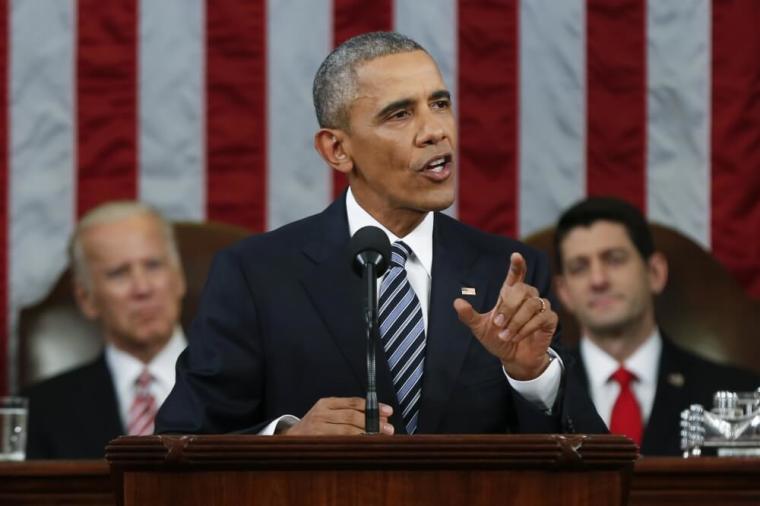 "Stand up for others: especially the weak, especially the vulnerable."
– President Barack Obama, State of the Union Address, Jan. 12, 2016
During his final address to Congress last week, President Obama's words near the end resonated with Americans of all political persuasions. Yet in delving into what he means by weak and vulnerable, worldviews begin to clash. In law and public policy, specifics matter.
While the President's speech sidestepped his signature issue of abortion rights — without even a mention of "reproductive choices" or other euphemisms for ending innocent lives — clearly his worldview does not see the pre-born as weak or vulnerable. By contrast, compassion for mother and child is the heartbeat of the pro-life movement.
Over the past seven years, the central conflict of pro-life and pro-choice has grown more contentious; 2016 will bring issues into sharp focus. In reaching out to leading pro-life voices, including former nurse Jill Stanek and research scholar Michael New, they illuminate what questions are driving the cause to protect and defend every life.
1. Who Will Win the 2016 U.S. Presidential Election?
Already fraught with unexpected twists and turns, the road to the White House has placed pro-life issues front and center in our culture. Moderators of the first debate last August pressed candidates on their stances against abortion, while the Values Voter Summit again cast a spotlight on their convictions.
Jill Stanek, National Campaign Chair at Susan B. Anthony List, begins with Congress when illuminating why the 2016 election matters. "For the first time in history, a majority in both houses voted in favor of a bill to ban all abortions in the second half of pregnancy," says Stanek.
"The only reason our nation hasn't passed a late-term abortion ban is because we have a pro-abortion president — resulting in the direct, calculable loss of 15,000 babies per year who are older than 20 weeks," she states.
Meanwhile, the nation's top abortion provider has made no secret of its political activism. "Planned Parenthood has said it will spend $20 million in this election. They know this is the big one; if they lose this election, Planned Parenthood will lose more than half of its funding — over $500 million annually coming from taxpayers. Their political and financial futures are literally on the line."
Several organizations have published comparisons of the candidates' stances on life issues, notably National Right to Life, Heritage Action for America and Susan B. Anthony List.
2. How Will the Supreme Court Rule on Major Pro-Life Cases?  
For the first time since 2007, the Supreme Court has taken up a court case centered on abortion practices — specifically, a case where abortion providers have sued over a Texas state law passed by bipartisan majority. Media outlets from the Wall Street Journal to MSNBC list the case as one of 2016's biggest.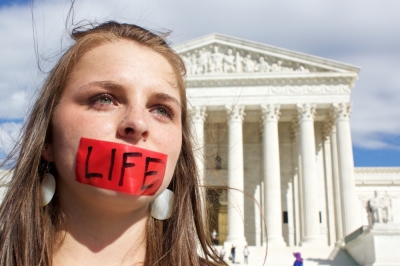 "HB 2, enacted in 2013, attempts to improve women's health by requiring abortion facilities to have a doctor on staff with admitting privileges at a local hospital," says Michael New, a research scholar at Charlotte Lozier Institute and National Review blogger. "It also requires abortion clinics to meet state standards for ambulatory surgical centers."
On March 2 when they hear the Texas case, the nine justices will consider if the Texas law has been effective in its stated purpose. New adds, "Preliminary data from the Texas Department of State Health Services indicates the number of abortions in Texas fell by 15 percent in 2014."
Another pro-life case surprised Genevieve Plaster of Charlotte Lozier Institute and many others: when the Supreme Court accepted all seven major challenges to the contraception mandate in Obamacare.
"The Supreme Court's decision to hear the Little Sisters' case and the recent bipartisan amicus brief submitted on behalf of 207 Members of Congress in support of the Little Sisters speak to the urgency for a permanent resolution that will respect moral convictions," says Plaster. "Aside from respecting conscience rights, data analyzed from nearly all 50 states show that contraceptive mandates, in fact, do not even reduce the rate of either unintended pregnancies or abortion."
The case hinges on whether the Obama Administration can force nuns (among others) to cover abortion-inducing drugs in insurance plans, Plaster notes: "Pro-life individuals and even non-religious entities continue to challenge the mandate because it includes drugs that can cause abortion before implantation."
Take notice when liberals and conservatives both state the highest court will be pivotal in 2016. In an event last week about the current Supreme Court term, Neera Tanden of the Center for American Progress said, "The court has the potential to place itself at the heart of the political debate we're going to have in the country."
Conservative scholar George Weigel also highlights the court's significance, stating, "The most important numbers to keep in mind between now and Election Day are 78, 80, and 83" — the ages of the three oldest sitting Supreme Court justices, likely to retire during the next president's term.
3. What Will Congress' Investigation of Planned Parenthood Uncover?
"The Center for Medical Progress videos and the Congressional investigation of Planned Parenthood has damaged their reputation," says Michael New, Visiting Associate Professor of Economics at Ave Maria University in Florida. "That said, the government will continue to fund Planned Parenthood as long as Barack Obama (or just about any other Democrat) is in the White House."
New points to recent House and Senate votes on a reconciliation bill as progress. "The Congressional vote to defund Planned Parenthood was historic. This is powerful evidence that, if we elect a pro-life President in 2016, Planned Parenthood may well be defunded at the federal level." Though Congress passed the bill by large majorities, President Obama vetoed it last week.
Congressional leaders will continue to investigate the abortion industry's unethical practices through a select committee, with ongoing meetings this year.
Josh Shepherd serves in communications at Bound4LIFE International, a grassroots movement to pray for the ending of abortion, carry the spirit of adoption, and believe for revival and reformation.