7 Crucial Questions Driving the Pro-Life Movement in 2016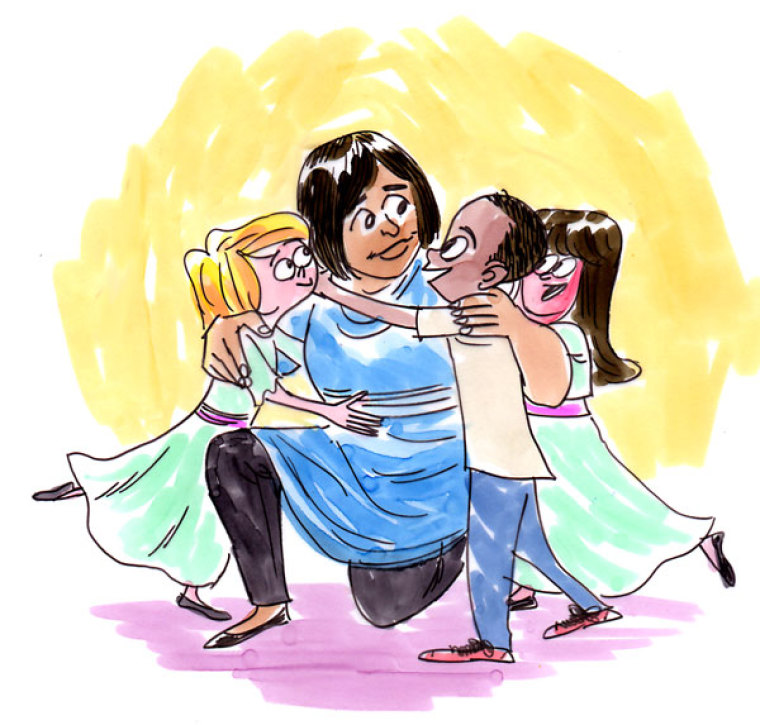 4. Why Not Adoption?
Parents of ten children — six through adoption — Randy and Kelsey Bohlender serve on the pro-life movement's front lines. "The present public opinion about abortion seems to be trending towards disapproval," he says. "Young women are looking at their unintended pregnancy differently than they would have eighteen months ago, and many are saying yes to life."
As executive director of Zoe's House Adoption Agency in the Kansas City area, Randy Bohlender reports their work is ramping up. "We are currently considering where our next expansion will be — looking for that right blend of community support and legal environment."
A podcast host and avid blogger, he believes pro-life and adoption ministries will increasingly emphasize new media. "As technology gets cheaper and digital natives mature, influential ministries will begin to reach people with interactive social media, podcasts and platforms yet to be developed," says Bohlender.
"The large brick-and-mortar ministries of the past few decades that struggled with overhead expenses will morph or be overtaken by groups with smaller administrative teams and larger digital footprints," he concludes.
5. Will States Continue to Lead in Protecting Vulnerable Lives?
When pro-life bills in Congress have been thwarted by veto or inaction, states have stepped in to protect pre-born lives. "There was almost as many state-level pro-life laws passed between 2011 and 2015 as there were in the past 15 years combined (1996-2010)," says scholar Michael New.
"In 2015, states passed 57 pro-life laws according to Guttmacher Institute. I think the pace of pro-life activity will remain about the same in 2016," he states. Clearly this corresponds to the fact that 219 abortion centers have closed (net) since 2013, and the abortion rate continues to decline.
"States have passed a wide range of pro-life laws, and there is good evidence that these laws are effective," notes New. "The most common types of pro-life laws enacted over the past five years include limits on medication abortion (specifically telemed abortions), limits on the ability of insurance plans to cover abortion and parental involvement laws."
"At least 17 peer-reviewed studies show that parental involvement laws lower minor abortion rates. Additionally, a substantial body of economic and public health research shows that when abortions are subsidized, abortion rates go up," New concludes, the research showing why defund efforts have had momentum.
At the same time, so-called "death with dignity" laws were proposed in over half of state legislatures last year. "The recent legalization of assisted suicide in California this past October has further emboldened advocates," says Genevieve Plaster, while noting the bill circumvented normal process.
"Despite their long history of mostly failure, the assisted suicide lobby can be expected to continue their push for legalization in the states," she continues. "Groups who uphold human dignity would do well to educate and mobilize voters this year on the harms of assisted suicide."
6. Can the Next Wave of Pro-Life Films Change Hearts and Minds?
Creative filmmakers reveal the value of every life as only good storytellers can. 2015 was no exception, with award-winning documentary The Drop Box, real-life drama Noble and many others informing the cultural conversation.
2016 brings to the forefront two films that expose serial killer Kermit Gosnell — an abortionist currently serving three life sentences for three murders and more than 200 counts of violating state abortion laws. Starring Dean Cain (TV's "Superman" during the 1990s) as the lead detective, the crime drama Gosnell is expected to release widely in theaters this fall.
Meanwhile, the documentary 3801 Lancaster: American Tragedy tells the story in Gosnell's own words … using exclusive interview footage captured since his prison term began. The independent film is already in limited release.
Two other 2016 documentaries — Hear from Heaven centered on the rise of pro-life prayer and Sweetening the Pill regarding the risks of contraceptives — are also expected to be conversation starters, to say the least. An independent feature film, Voiceless brings to light one community's effort to curb abortion.
Reaching for a broader audience, The Young Messiah offers a speculative look at the boyhood of Jesus Christ. Evoking pro-life themes with a flashback to the infanticide Jesus escaped, one character in the film observes how "Herod choked to death on the blood of children." Produced by Chris Columbus (Home Alone, Pixels), The Young Messiah releases March 16 in theaters everywhere.
7. Will the Church Proclaim Life —Through Prayer?
Last spring, it came to light how three pro-life prayer groups all launched at the same time one decade ago — in different parts of the country. The intertwined stories of Bound4LIFE, 40 Days for Life and Stand True reflect how prayer has become a hallmark of the pro-life movement's unprecedented advance.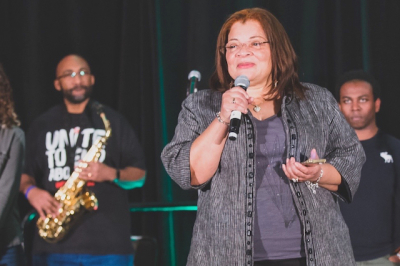 "I'm struck by all the fervent words prayed over the past decade — and how specific ones are converging right now," says Matt Lockett, executive director of Bound4LIFE.
He points to the undercover Planned Parenthood videos, filmed in part at an abortion supercenter in Houston where more than 15,000 people gathered to pray in 2010. "The Supreme Court granting the Texas case is another answer to prayer — since 2013 in the Texas Capitol, seeking God in prayer has been at the forefront of this state effort to save lives," he notes.
For the second year running, Bound4LIFE has teamed up with Ryan and Bethany Bomberger of The Radiance Foundation to bring together OneVoiceDC — a prayer and worship gathering held the evening before the March for Life.
"The church has been speaking up this past year," says Bethany Bomberger. "Pastors and local ministry leaders are openly expressing their biblically based beliefs about the intrinsic worth of every human life. OneVoiceDC 2016 on January 21 is one more expression of our nation's spiritual awakening on life."
As millions of people work daily in diverse roles — in crisis pregnancy centers, in churches praying faithfully, on the mission field, in public policy groups and in a thousand other places — America's pro-life movement looks forward to seeing more children welcomed into life and protected by law.
 Reprinted with permission from Bound4LIFE.
Josh Shepherd serves in communications at Bound4LIFE International, a grassroots movement to pray for the ending of abortion, carry the spirit of adoption, and believe for revival and reformation.