Primetime TV Has Record Number of LGBT Characters, Says GLAAD Report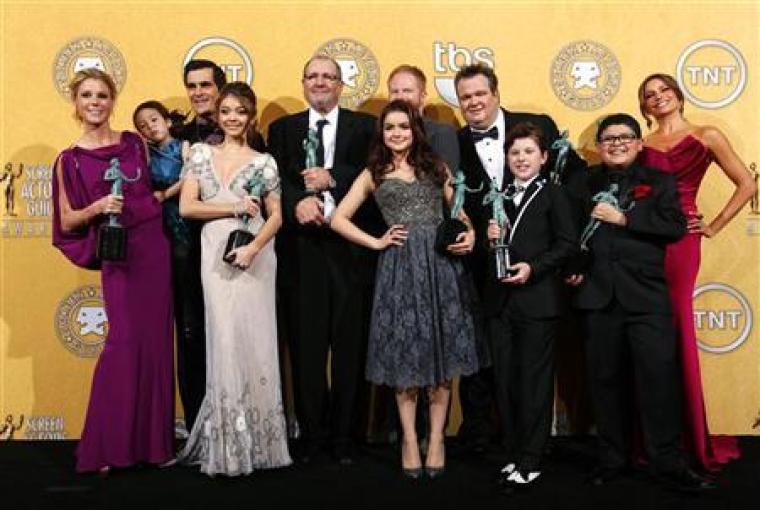 Primetime American television has more LGBT characters in its programming than ever before, according to a report released by the LGBT activist organization GLAAD.
GLAAD's "Where We Are on TV" annual report found that of the 857 characters expected on television for the 2018-2019 season, 75 of them, or 8.8 percent, were counted as "LGBTQ."
This is the highest percentage that GLAAD has reported since they began tracking the number of LGBT characters 23 years ago.
"There were an additional 38 recurring LGBTQ characters. This is 113 total LGBTQ regular and recurring characters on primetime scripted broadcast TV, up from the previous year's 86," stated GLAAD last week.
"The five broadcast networks are ABC, CBS, The CW, FOX, and NBC. The CW counts the highest percentage of LGBTQ series regulars of all series regulars."
GLAAD also found that for the first time, LGBT characters who are racial minorities outnumbered Caucasian LGBT characters.
"GLAAD is calling on the industry to make sure that within the next two years, 10 percent of series regular characters on primetime scripted broadcast series are LGBTQ," stated the organization.
"This is an important next step towards ensuring that our entertainment reflects the world in which it is created."
Some, including Albert Mohler Jr., president of The Southern Baptist Theological Seminary in Louisville, Kentucky, have expressed concern over the GLAAD report.
In an episode Mohler's podcast "The Briefing" aired on Tuesday, the evangelical leader stated that "what people watch on television affects their moral judgment."
"If you can change the stories that are told and you can change the casting of those stories with specific characters, you can change the moral views of the population," said Mohler.
"But looking at this report, it tells us that there's an even deeper issue that Christians must understand, and that is that the cultural products that we consume, the stories that we've used, the movies that we see, the music to which we listen, all of these affect our moral intuitions at a level that might not be reached by overt cognitive argument."
The influence of having an increased number of LGBT characters on television may have its limits, however, as GLAAD also reported a drop in Americans' support for LGBT causes earlier this year.
"More non-LGBTQ adults responded that they were 'very' or 'somewhat' uncomfortable around LGBTQ people in select scenarios. The decline is paired with a significant increase in LGBTQ people reporting discrimination because of sexual orientation or gender identity," noted GLAAD in a report titled "Accelerating Acceptance."
"This change can be seen as a dangerous repercussion in the tenor of discourse and experience over the last year."