Princess Charlotte Christening Official Photos Released; Duke and Duchess 'Hope That Everyone Enjoys Them'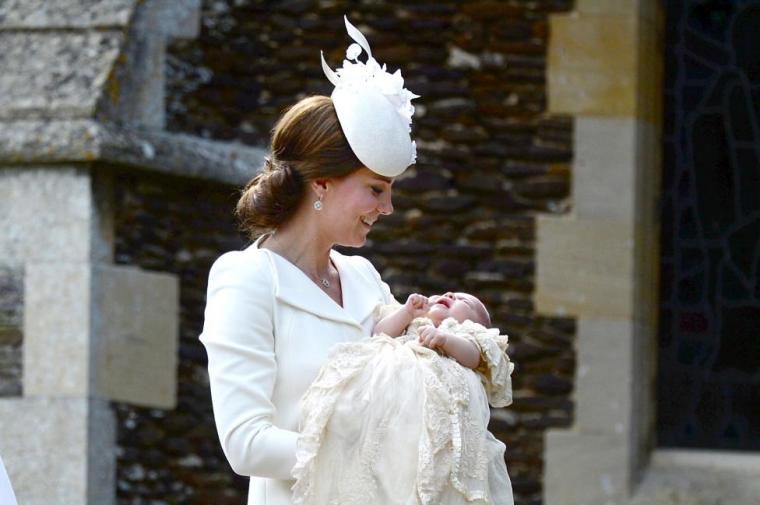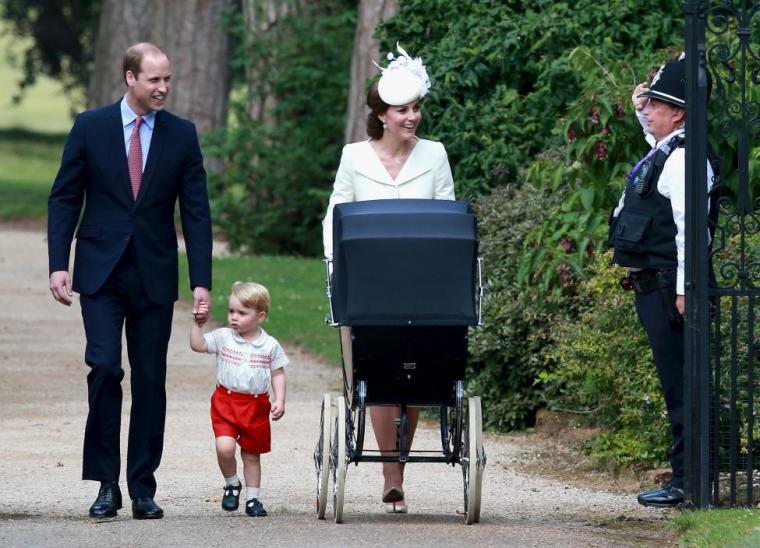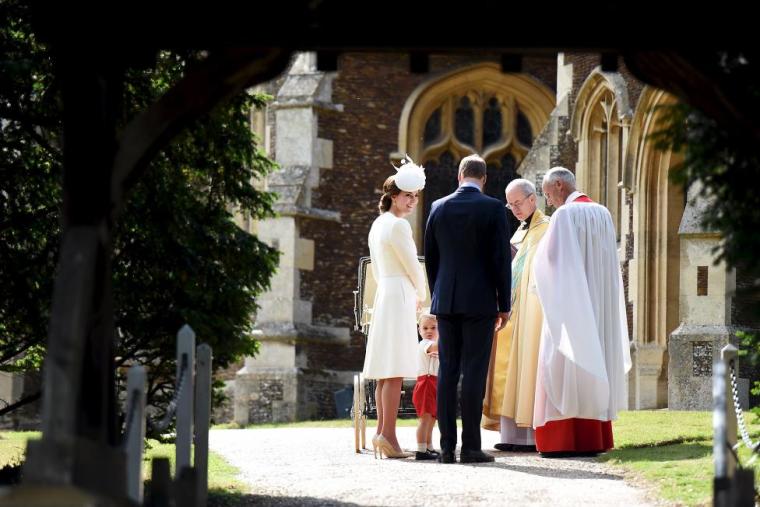 View Photos
Kensington Palace released four official photos of the royal christening of Princess Charlotte, which took place at St. Mary Magdalene Church in Sandringham on July 5.
Members of the royal family gathered in Norfolk on Sunday to witness the baptism of Charlotte, formally known as Her Royal Highness Princess Charlotte of Cambridge, who is the 2-month-old daughter of Kate Middleton and Prince William. World renowned photographer, Mario Testino, who was the late Princess Diana's favorite photographer, was asked to shoot photography after the ceremony at Sandringham House, Queen Elizabeth II's private Norfolk residence.
"The Duke and Duchess of Cambridge and their whole family had a wonderful day on Sunday and were delighted to share the special occasion with the thousands of people who came to Sandringham," Kensington Palace said in a statement. "They are very happy to share these photographs and hope that everyone enjoys them as much as they do."
TO SEE THE OFFICIAL ROYAL CHRISTENING PHOTOS CLICK HERE
In one photograph Middleton is seen gazing adoringly at Charlotte in the drawing room while in another, William tightly clutches George in the garden. The family of four is posing together in another happy photo and in the fourth picture, they are joined by members of the Middleton family and royals, including the Queen.
"Thank you @mariotestino for helping to capture such an important day for the Cambridge family!" the Palace tweeted on Thursday.
In a recent statement, the Peruvian photographer praised the royals for their "strong family values" and "close realtionship."
"What impressed me the most was the energy of the family, and of that between the Duke and Duchess. One sees how solid they are together and one gets a sense of their strong family values," Testino said in a statement. "It was incredible to be able to document four generations of the British royal family together — the monarch and three heirs to the throne — and very heartwarming to see the close relationship between them all."
Charlotte was baptized before close friends and family, including the Middletons, with water from the River Jordan in the Lily Font, commissioned by Queen Victoria and Prince Albert in 1840. She wore a white satin and lace robe that is a replica of the royal christening robe made by Angela Kelly, the Queen's dressmaker.
Nearly 30 guests, including the Duke of Edinburgh, the Prince of Wales and the Duchess of Cornwall, attended the baptism of Charlotte, who is fourth in line to the throne. The service was conducted by the Archbishop of Canterbury, Justin Welby, who baptized George and was supported by the Rev. Canon Jonathan Riviere, the rector of the Sandringham group of parishes.