Priscilla Shirer discusses challenges Christian women face working in Hollywood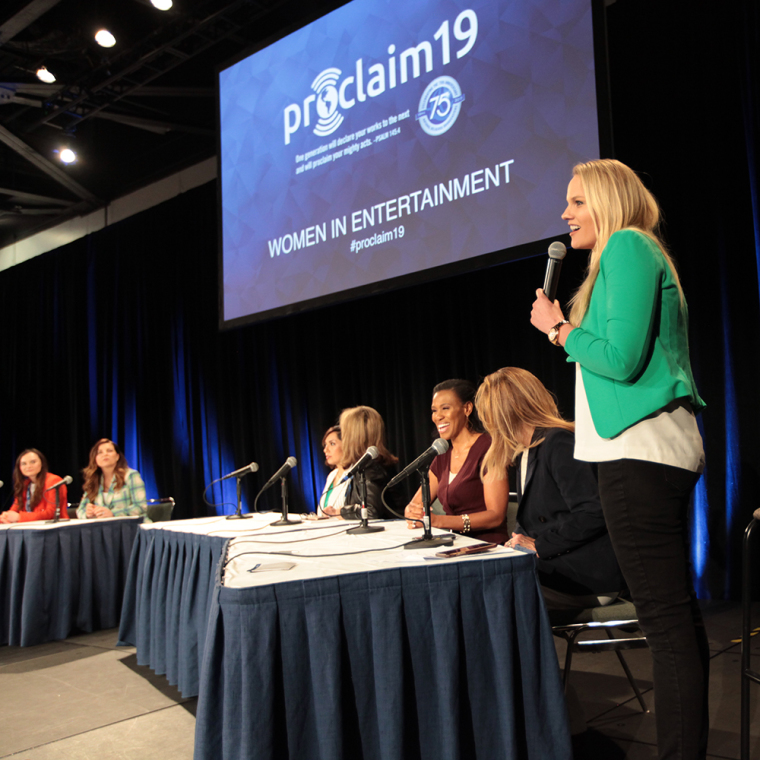 ANAHEIM, Calif. — For Christian women in entertainment, navigating the balancing act of marriage, family, and work is incredibly difficult and requires attuning to the Lord's leading, says "War Room" actress Priscilla Shirer.
"There are seasons to a woman's life, and certain things the Lord calls you to prioritize in one season are going to shift in another season," Shirer said. "Our task is to tune in and ask the Lord, 'What will honor You in this particular season of my life? What do I need to prioritize so that my priorities align with Yours during this season?' And I give myself to those fully."
"So what that has meant for me in ministry but also now ... in film, is 'Lord, I don't want to do anything that is sucking me away from what I know is my priority for this season in my life,'" she continued. "I want to make sure that I don't look back on rearing my children and realize that I actually missed the whole thing because I was making movies or writing books or speaking somewhere. I want to do that in a way that honors what I know is the priority for this season of my life when my children are at home."
Shirer joined seven other women in the entertainment industry who spoke at the "Women in Entertainment" panel at Proclaim 19, the NRB's International Christian Media Convention in Anaheim, California, moderated by Movieguide TV host Evy Baehr Carroll.
In addition to Shirer, panelists included "I Can Only Imagine" actress Madeline Carroll; Cindy Bond, CEO of Mission Pictures International; Jerilyn Esquibel, executive vice president of creative development for Kingdom Studios; Beverly Holloway, casting director and producer for Beverly Holloway Casting; Jackelyn Viera Iloff, senior advisor and director for Lakewood Movie Night and Joel Osteen Ministries; Shari Rigby, actress and director for The Women in My World; and Suzy Sammons, CMO and executive editor for Giving Company and Dove.org.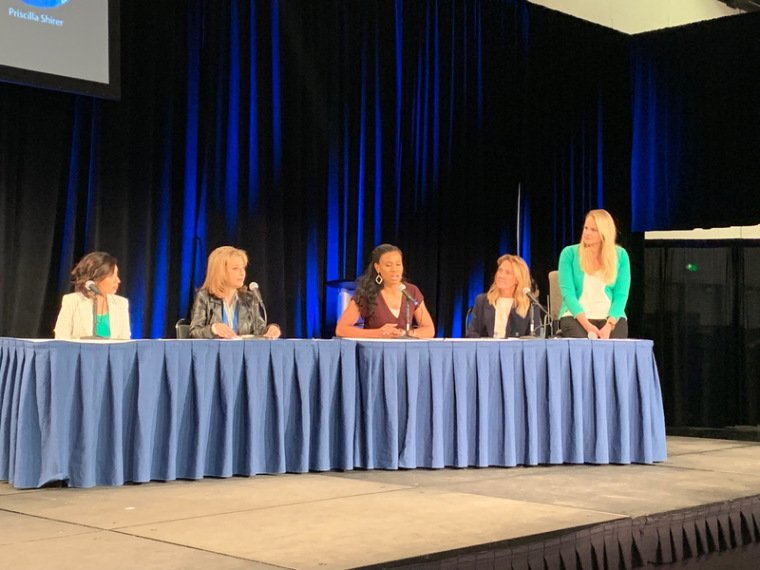 The women on the panel discussed a wide range of issues facing women in Hollywood, from cultivating a balance in home and work life to finding a voice in a male-dominated industry.
Shirer shared how her children are integrated into every aspect of her career, from helping on the set of "War Room" and participating in cast Bible studies to going on trips together. Ministry, she said, has been a "family endeavor."
"If there have been any opportunities that have arisen where it was clear that those lines were going to be called into question and that it was going to pull me away from what I knew was the first priority, then what I know for this season is that that's not the task for me," she said. "It means that I have to say 'no' to a lot of things. But it means I get to say 'yes' to a whole lot of other things like being at my kid's soccer game. That's a big deal."
"Every no is a simultaneous yes," she added. "It's a constant reprioritization. ... It's a constant thing that keeps us on our knees saying, 'Lord, what will honor you in this season? How can I best organize my life so that I can prioritize what's important to you?'"
In addition to continually re-evaluating priorities, the panelists agreed that Christian women in the film industry must perpetually seek God's direction for their lives.
Industry veteran Bond shared how "I Can Only Imagine" took several years to create and experienced multiple setbacks — yet she persevered, believing God called her to create the film. Incredibly, "I Can Only Imagine" grossed $85 million worldwide against a production budget of $7 million, becoming the fourth highest-grossing music biopic of all-time in the United States.
"If this is truly your calling, where God has given you peace of knowing that you're in the lane you're supposed to be, don't give up," Bond said. "When preparation meets opportunity, and when you get that chance, be prepared."
Illoff pointed out that just 18 percent of films are directed or led by women in Hollywood — and most of the work is less-than-glamorous.
"When you get behind the scenes if you're an actor, director, producer, or a grip, it is hard work," she said. "It's grueling hours and you need to be prepared to do everything if you're a producer. Roll up your sleeves and get it done so the movie can get on the screen."
Holloway echoed Illoff's sentiment and advised women hoping to enter the entertainment industry that success takes hard work, patience, and diligence.
"Be willing to serve, be willing to empty the trash in the production office, be willing to stock the fridge with waters, be willing to be available and to serve to do whatever," Holloway said. "Be humble and realize that's really where it starts."
She added that movie studios are eager to hire those who are eager to learn, accepting of criticism, and willing to take on whatever God has planned for them.
"Those are the kind of people we want to mentor and develop because we see that energy and passion and drive," she said. "But also, don't hold it too closely. Hold it with a loose hand, knowing God could take it. We have to be willing to let it go if God changes that."
The "Women in Entertainment" panel was one of several sessions held during the one-day NRB TV & Film Summit. It marked the first-ever "Women in Entertainment" panel to be held at the annual convention.
Evy Baehr Carroll told The Christian Post she was "honored" to moderate the groundbreaking event.
"It was such an encouraging time to discuss how God has orchestrated the path for many career women and shown us His faithfulness and hope in the entertainment industry," she said. "This is exactly our desire at Movieguide, to help encourage women and men to make great faith-filled content in the entertainment industry and fulfill God's purpose in their lives."