Ohio Right to Life fires communications director after viral 'faith in Christ alone' post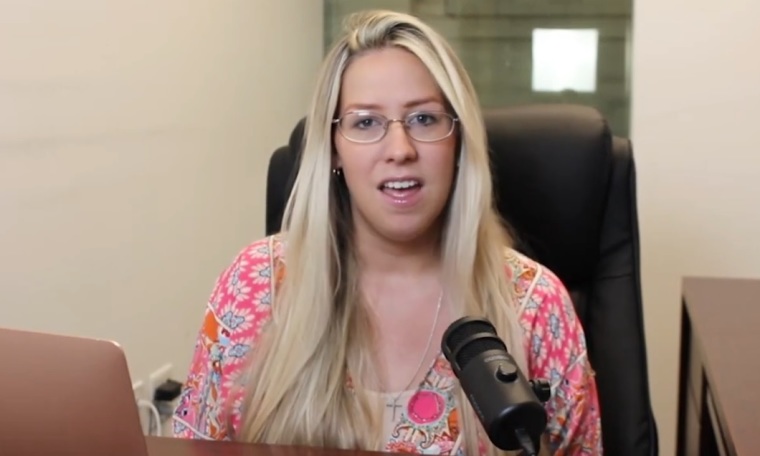 An Ohio pro-life group has dismissed its communications director after a Jewish Republican Congressman whose wife sits on the organization's board criticized her for tweeting that "there is no hope for any of us outside of having faith in Jesus Christ alone."
Elizabeth Marbach, the now former communications director of Ohio Right to Life, became the center of national media attention this week after Rep. Max Miller criticized her Tuesday post on X, the social media platform formerly known as Twitter. 
Miller, who is Jewish, called the tweet "one of the most bigoted" tweets he had ever seen even though Marbach's sentiment is a mainstream belief of Christianity. Miller's wife, Emily Moreno Miller, serves as a board member of Ohio Right to Life, a state-level group that educates the public about abortion and advocates for pro-life legislation.
Marbach told The Sentinel in a Thursday statement that she was let go from her position with Ohio Right to Life. Internal communications reviewed by the newspaper suggest that Marbach was given the opportunity to resign or enter a transitional period before dismissal but she declined. 
The group assured that Marbach wasn't terminated because of "any single event." 
"Ohio Right to Life can confirm that Elizabeth 'Lizzie' Marbach is no longer employed at Ohio Right to Life," Ohio Right to Life CEO Peter Range wrote in a statement. "This decision was not based on any single event as some on social media claim. We appreciate Lizzie's service and wish her the best in future endeavors."
Marbach, a former Trump campaign and Ohio Republican Party staff member, told the newspaper that she "absolutely" does not regret her social media post because "now millions have read the gospel message." She expressed hope that God would use the situation to "bring glory and honor to his name."
"Preborn lives are being slaughtered every day, and Ohio Right to Life is one of the few organizations in a position to stop it," she said. "I hope and pray that they would prioritize abolishing abortion in Ohio going forward and not be distracted by politics."
The dismissal reportedly came after a senior Ohio Right to Life member expressed concerns about the tone of a tweet Marbach published on Aug. 10, according to The Sentinel.
In response to an abortion advocate's tweet about a state constitutional amendment that pro-lifers believe will allow for unregulated abortions in Ohio, Marbach called the abortion proponent a "murderous liar." 
Ohio Right to Life did not immediately respond to The Christian Post's request for comment. 
In an email to CP earlier this week, the pro-life advocate said that she wrote the tweet after what she described as a "long day at work." 
"I have had many upset over my 'unpopular' and 'harsh' posts I had recently made, and I wanted to show some positivity that we can all unite behind," she stated.
She did not expect Miller's response calling her post "bigoted."
"God says that Jewish people are the chosen ones, but yet you say we have no hope," Miller wrote in a follow-up tweet. "Thanks for your pearl of wisdom today."
Rep. Casey Weinstein, a Democratic lawmaker from Ohio, quote tweeted Miller's post, joining the Republican Congressman in calling for Marbach to delete her tweet. The Democratic lawmaker's now-deleted post was captured via a screenshot and shared on social media. 
In response to Miller's post, Marbach quoted John 14:6: "Jesus answered, 'I am the way and the truth and the life. No one comes to the Father except through me.'"
Later Tuesday, Miller apologized to Marbach, writing, "I posted something earlier that conveyed a message I did not intend. I will not try to hide my mistake or run from it. I sincerely apologize to Lizzie and to everyone who read my post."
The Republican's wife tweeted on the same day that her husband was wrong to tell Marbach to "stand down" from her religious views. However, the board member argued that asking Jewish people to "back down" from their faith was also wrong. 
"And we never will," she wrote.