Pro-Lifers Praise Trump Appointment of Fellow Activist to HHS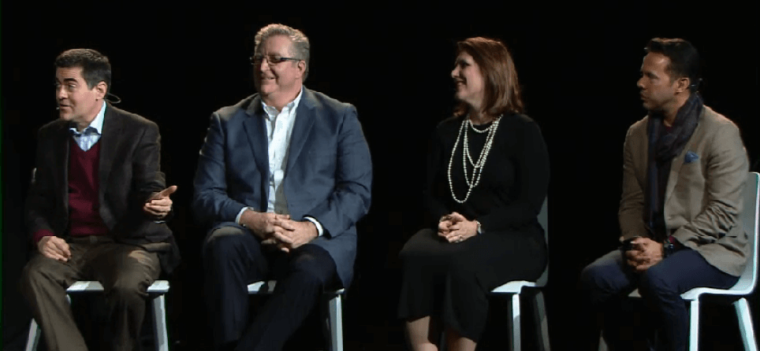 Pro-life leaders are elated with the appointment of a veteran advocate for the unborn to a senior position in the Department of Health and Human Services in the Trump administration.
On Friday it was announced that Charmaine Yoest, former president of Americans United For Life would be President Trump's the Assistant Secretary of Public Affairs in the HHS, serving alongside fellow pro-lifer, HHS Secretary Tom Price. AUL is considered to be the legal arm of the pro-life movement and has served to advance legislation across the United States at both state and federal levels.
As writer and friend of Yoest's, Ed Morrissey recounted Friday, prior to her role at AUL, Yoest took part in three Justice Sunday efforts in support of President George W. Bush's two Supreme Court nominees, John Roberts and Samuel Alito. Both Roberts and Alito have been favorable to the unborn since being seated on the bench.
Reaction to the pick was one of delight among leaders of pro-life organizations, particularly since Yoest will succeed Kevin Griffis, who is now the vice president for communications for Planned Parenthood.
On Twitter Friday, House Speaker Paul Ryan congratulated Yoest, noting that yet again, such a move "demonstrates strong commitment to the #prolife cause," on the part of the Trump administration.
Marjorie Dannenfelser, president of the Susan B. Anthony List, a political action committee that works to get pro-life women elected to public office hailed the president's choice, calling Yoest one of the prolife movement's "most articulate and powerful communicators ... she is perfectly suited to take on this role."
While encouraged by this choice yet others are looking for more substantive legislative action.
Live Action, a group led by activist Lila Rose, and has conducted many investigative sting operations into Planned Parenthood exposing their practices, stated on its website that they hoped that this latest appointment along with his other nominations signals that President Trump "indicate[s] intent to follow through with the promises he made to defund Planned Parenthood."
Similarly, Morrissey, who blogs full time at Hot Air and is a weekly columnist for The Week, noted that Yoest's appointment comes at a good time as some social conservatives have been wondering whether or not Trump is serious about the issues important to them.
"The addition of Charmaine Yoest to the administration will no doubt alleviate some of those concerns — for now. At some point, movement leaders need to see action, especially on the contraception mandate. When it comes, though, Charmaine will definitely lead the charge to define it properly," he wrote.
Meanwhile, abortion rights advocates are disgusted. Planned Parenthood, called the pick "shameful," saying Yoest "lies about women's health."
The group for whom Yoest used to work says, per its website, that they "developed the approach of moving between legislatures and courts to further contain Roe," the landmark Supreme Court case which ruled that the right to an abortion is constitutional.
AUL "began to work strategically with state legislators to craft legislation that further restricted abortion, but would survive judicial scrutiny." The group's "model laws have been enacted in dozens of states and led to frequent court challenges in which AUL attorneys serve as key legal advisors."