Protestant families may be forced to pay illegal fines in Mexico over refusal to participate in festival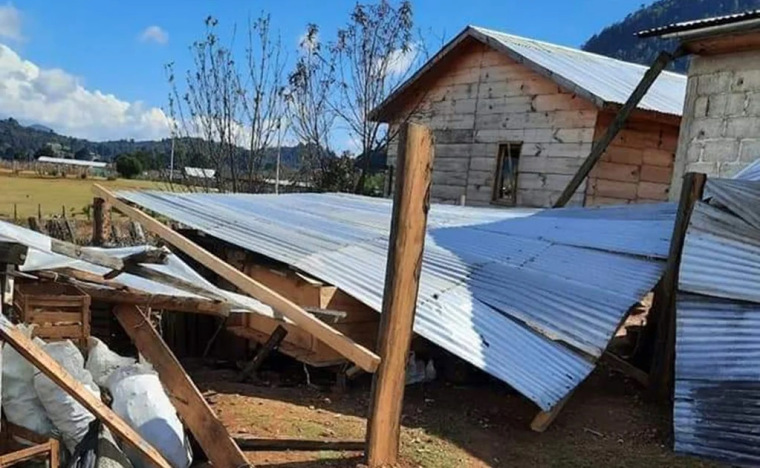 Several Protestant Christian families in the southern Mexican state of Chiapas may have to pay illegal fines for the fourth consecutive year if they do not participate in an upcoming syncretic Roman Catholic festival that involves alcohol, according to a persecution watchdog.
At least 16 indigenous families from the Alpha and Omega Presbyterian Church in Nueva las Tacitas in Ocosingo Municipality are being forced to pay an illegal fine for refusing to take part in the annual Santa Cruz Festival, locally called "Convivio de Agua," on May 3, the U.K.-based group Christian Solidarity Worldwide reported.
Local authorities and communities have been imposing fines on the Christian families from the Tzeltal indigenous group since 2019. The penalty was first issued in 2016.
The Christians have been threatened with losing their water supply if they fail or are unable to pay the fine, which is about $15.
In May 2021, six Christian families were charged an increased fine of $25 per family. When they couldn't pay the amount initially, their water supply was cut off. The church has since grown, and now an additional 10 families are facing the fine.
Pastor Miguel Gómez Pérez, a local resident, was quoted as saying that the funds collected through the fines would be used to purchase supplies for the celebration of the festival, including alcoholic beverages.
"It is unacceptable that these families face having their water services cut off for the fourth consecutive year, without a lasting solution from the government, whose duty it is to uphold provisions in the law and to ensure that the local authorities are held to account for illegal actions," CSW's Head of Advocacy and Americas Team Leader Anna Lee Stangl said.
"The families have clearly been targeted on account of their faith and with the intention of pressuring them into conformity with the majority religion in Nueva las Tacitas."
Last September, two Evangelical families from the First Baptist Church in the La Mesa Limantitla area in Hidalgo state's Huejutla de los Reyes Municipality were threatened with being cut off from essential services or expelled from the community if they continued to refuse to deny their faith and pay a fine illegally levied against them.
In Mexico, such extra-legal agreements are often used in place of appropriate justice mechanisms when the rights of religious minorities are violated.
This is not a one-off incident of Christian persecution in Mexico, which has risen due to drug cartel violence, persecution by traditionalist Catholics and violent discrimination by anti-Christian left-wing groups, Open Doors USA previously reported.
"[In 2020], Mexico was [No. 52 on Open Doors USA's World Watch List]. It's jumped up a bunch," Open Doors USA President and CEO David Curry told The Christian Post in an earlier interview. "That would most certainly be around the issues of violence and drug cartels."
Traditionalist Catholics often persecute Mexican Christians, too, he said. In this way, they resemble many small, rural groups of people practicing ancient folk religions around the world. Open Doors calls this kind of persecution "clan violence."
"These rural indigenous groups see Christian churches as an outside force. They can harass and bother churches and believers who might be in the community," Curry said. "It's within these four states in Mexico: Chiapas, Hidalgo, Guerero, Oaxaca. It's very localized."