Making Psychological Sense of Kathy Griffin's Anti-Trump Stunt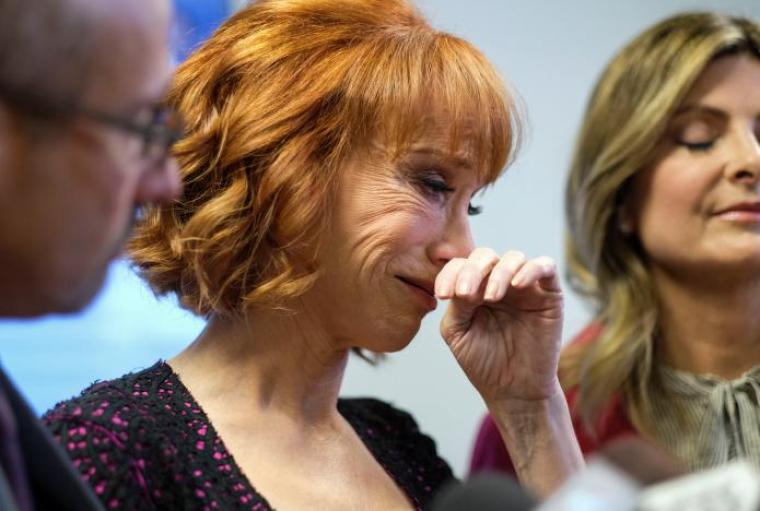 Like much of America last week, I watched in utter disbelief at the train wreck that was Kathy Griffin, as she continued to dig her own ditch in the aftermath of the stunt she pulled, posing with an artificial, severed head of President Donald Trump in an ISIS-style beheading. The entire Trump family was rightly outraged and called on Griffin's entertainment associates to distance themselves.
After a nationwide uproar, CNN was forced (reluctantly) to part ways with the raunchy comedian, who is a regular at their annual New Year's Eve television show. It also seems that most of Griffin's "Celebrity Run-In Tour" shows across the country have now cancelled their dates with the controversial comic.
At her bizarre press conference on Friday, Griffin went back and forth between apologizing and vowing revenge on the POTUS. "You messed with the wrong redhead," said Griffin, in a strange and pathetic display of arrogance mixed with sorrow and self-aggrandizement. As she continued her diarrhea-of-the mouth monologue, it became even more psychologically puzzling:
"He broke me. He broke me. He broke me . . . and then I was just like, this isn't right," Griffin said with tears in her eyes.

"A sitting president of the United States, and his grown children and the first lady, are personally trying to ruin my life forever," she added.

"I don't think I'll have a career after this. I'm going to be honest, he broke me."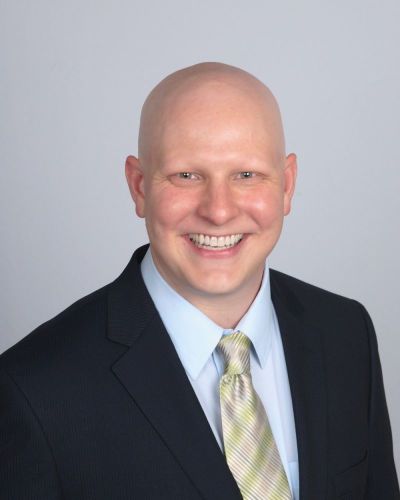 Yes, you read that correctly. Rather than simply apologize and take responsibility for her actions, Griffin double-downed and lawyered-up, hiring attorney Lisa Bloom, who also had her share of outrageous quotables along side the embattled comedian:
"It is Trump who should apologize ... for being the most woman-hating and tyrannical president in history," said Bloom.
After committing this offensive act that was almost universally condemned by the mainstream media (MSM), some liberal elites amazingly still tried to defend her actions by deflecting back to Trump's personality as the real cause of the uproar, much like Griffin did, to make the comedian look like the victim and vilify the president.
At a Los Angeles premier for his new Showtime series, comedian Jim Carey said:
"It's the job of the comedian to cross the line at all times. That line is not real and if you step out into that spotlight and you're doing the crazy things that (Trump) is doing, we're the last line of defense. The comedians are the last voice of truth in this whole thing . . . I had a dream the other night that I was playing golf with Donald Trump. I was standing beside him with a club in my hand and I was considering my options when I suddenly woke up. It was one of those dreams where you want to go back to sleep so you can finish it, you know? But I've taken up golf anyway."
Similarly, gay activist and recently fired WCPT/Chicago Progressive Talk ex-radio show host, Wayne Besen, tweeted the following:
"Kathy Griffin is a comedienne who made a bad joke. Donald Trump is a clown whose presidency is a bad joke. Save your outrage for the latter."
Surely, such musings from non-Christians shouldn't surprise us. The type of "joke" Griffin made is inappropriate and wrong on so many levels, but before we get into why Griffin did it, we have to understand what led up to this event.
The dehumanization culture in the mainstream media
Once Donald Trump was elected President of the United States, the MSM's scheme has been to essentially dehumanize him to the point that stunts like Griffin's would almost pass as acceptable. Take, for example, a report released on May 22 from Harvard University's Kennedy School, which found that during his first 100 days in office, the media coverage Trump received was 80 percent negative.
A quick look at the numbers finds that the tables were exactly flipped for Trump's predecessor, Barack Obama. For example, a Pew Research Center study found that during President Obama's first 100 days, positive media coverage outweighed negative press by more than a 2 to 1 margin (42% to 20%), while the other 38% of the stories were either neutral or mixed. So while Emperor Obama was praised about 80 percent of the time, Trump was made out to be a heartless, dictating monster.
Its media coverage like this that would quickly make an out-of-touch comedian like Kathy Griffin forget the fact that Donald Trump is, indeed, a human. He has a wife, an eleven-year old son, and children that love him. In fact, some media reported that his son, Baron, saw the photo of his father's severed head on television and went screaming for his mother. One can only imagine how frightened and grief-stricken are the children whose parents are the real victims of beheadings from terrorists!
But this is the same culture-of-death media that promotes abortion-on-demand and gay- victimization with every opportunity, while rarely mentioning the thousands of Christians being slaughtered by Islamic terrorists around the world. For example, just last week, 32 Coptic Christians were killed by Muslims extremists on their way to a monastery south of Cairo. This was the fourth attack on Christians in Egypt since December, yet these stories rarely make headlines in the MSM.
While Griffin and other out-of-touch liberal elites joke about beheadings, they express serious concerns over Trump's decision to pull out of the Paris Climate Accord. California Governor Jerry Brown, in an almost hysterical rant on CNN, had this to say:
"We know we have to decarbonize our future. If we don't, it is a horror. People will die. Habitat will be destroyed. Seas will rise. Insects will spread in areas they never have before. This is not a game. It is not politics to talk to your base. It is humanity and whether it makes it through the 21st century."
The reality is that the more liberals focus on "decarbonizing" the environment, they inevitably lose touch and "dehumanize" its own citizens, including the president of the United States. In their naïve attempt to save the planet, Donald Trump, and the millions of people of faith who voted for him, are simply in the way of liberals and the MSM's agenda. It's no wonder that Kathy Griffin was more upset at the backlash from the American public than she was at her own egregious act.
Narcissistic, not broken
As a licensed psychotherapist, I talk with broken people every day. They are humble. They are teachable. They receive feedback. They admit when they are wrong. While Kathy Griffin claims Donald Trump "broke" her, she is not really broken. A broken person would not hire an attorney and hold a press conference to confront the very people that she, herself, victimized. Only a narcissist would do that.
Narcissists lack empathy. The only thing that matters to them is their own ego. They only care about their actions when their reputation is at stake. This personifies Griffin. It was as if she was saying: "How dare you hold me accountable for my own despicable actions! Don't you know that I am untouchable?"
Griffin's response is classic of the echo chamber that embodies the MSM and liberal elite culture. It's a self-licking ice cream cone that feeds this frenzy, but the reality check comes when one narcissist threatens another: someone has to lose – and while the American public is quick to forgive, the MSM never forgets, especially when the almighty dollar is at stake.
What's a Christian to do?
Speaking of forgiveness, the Bible tells Christians to continually forgive our brothers and sisters for their sins against us: "If your brother or sister sins against you, rebuke them; and if they repent, forgive them. Even if they sin against you seven times in a day and seven times come back to you saying 'I repent,' you must forgive them (Luke 17: 3-4)."
So while we are called to speak the truth in love (John 8:32), we are also called to forgive. "Bear with each other and forgive one another if any of you has a grievance against someone. Forgive as the Lord forgave you (Colossians 3:13)."
So this is my message to the President, and his family: Forgiveness doesn't make Kathy Griffin right, but it sets you free. Forgiveness doesn't take away the consequences of her actions, but it allows you to release the debt. We must pray that Kathy Griffin takes this opportunity to reflect on her own character defects and find the truth: that Christ died for her, even when was she was still a sinner (Romans 5:8). Then, and only then, will she truly be broken.