If you were to outline the book of Hebrews, you would see that from 4:14 to 10:18, the author builds an extensive argument for the high priesthood of Jesus.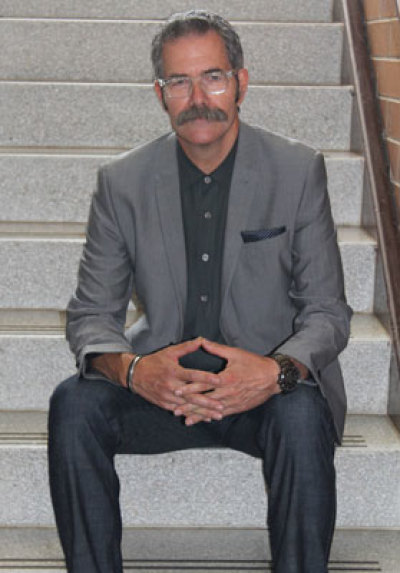 At the conclusion of that argument, he begins the next section with the words, "Therefore, brothers, since…" (10:19). In other words, here's what the author is trying to communicate: "If everything I've said about Jesus is true, then you ought to live in the following ways."
With that in mind, over the next four Wednesdays, we're going to look at four different lifestyles described by the author of Hebrews. The first is a lifestyle of DEVOTION.
"Let us draw near with a true heart in full assurance of faith, with our hearts sprinkled clean from an evil conscience and our bodies washed with pure water." (Hebrews 10:22, ESV)
I'm very concerned with the way modern Christianity tends to think about our "devotional life." It seems as if we've reduced these devotions down to five minutes of reading a Psalm and saying a quick prayer for the day, or, reading an e-mail devotional sent out by a pastor.
The Bible paints a much different picture of a devotional life. The author here uses the word "heart" twice in verse 22. For the Christian, a lifestyle of devotion shouldn't be reduced to an activity or daily routine; a lifestyle of devotion is characterized by a heart that's owned by Christ.
Your "devotional life" shouldn't be slotted into your daily schedule after your morning workout and before you start your work for the day. No, your devotional life is meant to shape the way you think about your body, your job, your family, your social circle, your calendar, and your budget.
No one would admit this, but we try to cram Jesus into a heart already filled with selfish idols and personal hobbies. Even after 40 years in ministry, it's tempting for me reduce my individual faith down to a daily routine instead of a heart captured by grace.
What's the solution? It's not to restructure your schedule and free up 20 more minutes for Bible study, although that might be helpful. Rather, every morning, make a heartfelt confession that much of your devotion is still for the things of this world and not for the Lord.
God will give abundant grace to those who confess their desperate need for it. Lay down your pride; admit to the real devotion of your heart and watch the Spirit transform your soul.
God bless
Paul David Tripp
REFLECTION QUESTIONS
1. Prior to this Wednesday's Word, how would you have defined personal devotion?
2. Why is five minutes of Bible reading and prayer not sufficient for a believer? (HINT: it's not the time spent; it's the mentality behind it)
3. Why can't restructuring your schedule change the devotion of your heart?
4. What does your calendar and bank account reveal about the true devotion of your heart?
5. What practical steps can you take to daily submit your heart to the ownership of Christ?
Paul David Tripp is a pastor, author, and international conference speaker. He is the president of Paul Tripp Ministries and works to connect the transforming power of Jesus Christ to everyday life. This vision has led Paul to write 13 books on Christian living and travel around the world preaching and teaching. Paul's driving passion is to help people understand how the gospel of Jesus Christ speaks with practical hope into all the things people face in this broken world. For more resources, visit
www.paultripp.com
.