Puff Daddy's Gospel Music Album 'Thank You' Mystery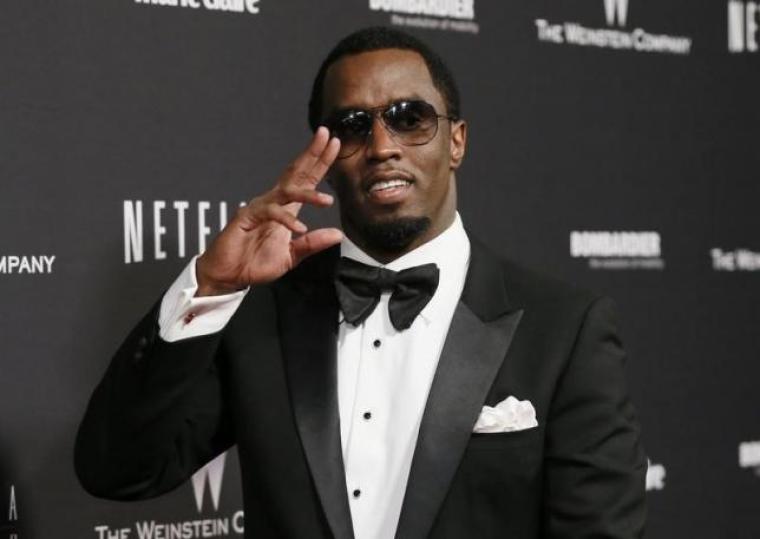 Sean "Puff Daddy" Combs has proven to be a force in the world of hip-hop and R&B, but what many of his fans don't know is that he has a record full of gospel songs that the world has yet to hear.
Combs and his producer Stevie J created the Bad Boy record label's first gospel album titled Thank You in 1997. Now that Bad Boy is embarking on a 20 year anniversary tour, Ebony magazine has unearthed the details of the unreleased record.
According to Ebony, the record would have featured B.I.G., Faith Evans, Tanya Blount, Brandy, Carl Thomas, John P. Kee, Brian McKnight, Boys II Men and Total.
In 1997, journalist Michael A. Gonzales began doing research for an article he was writing about the black church's influence on hip-hop culture. That is when he first learned about the inspiration behind the record from the artists involved.
For the Bad Boy Records CEO and recording artist Puff Daddy, a gospel record was not too far removed from his upbringing.
"I liked going to a Baptist church with my grandma; she was the one who really put me up on God," Puff told Gonzales, according to the Ebony. "I don't go to church every Sunday, and I'm not overly religious, and maybe I'm not the best person to do this album, but I want Thank You to be an album from the average person's point of view to get our message across. Not all the artists are Bad Boy artists, but they're all part of the family."
While award-winning producer Stevie J has turned into a crass television personality on the VH1 reality show Love and Hip Hop Atlanta, he previously spoke about his church's influence in shaping his involvement in the unreleased record.
"My father is a Pentecostal bishop, so I've been involved in the church since I was a boy. I think that's why Puff wanted me to be involved in Thank You, because I could add that element of church with his R&B beats," Stevie said in the 1997 interview. "Although Puff wasn't one to go to church all the time, he knows there is a God and God is real. Thank You isn't going to be a gospel album for saved people. This is a record for those who don't have it (spiritually) to get it."
After the March 1997 murder of Bad Boy records star Notorious B.I.G., the label was looking to release something positive in the summer of 1997. In 1999, an MTV report surfaced stating that Combs was going to release the record following assault charges he received for an altercation with a record executive.
According to the MTV report, Bishop Hezekiah Walker was tapped to work on the gospel record which would also feature R&B singers Kelly Price, Jerome and 112.
"The album is his way of giving back and saying thank you to God," a representative from Bad Boy Entertainment told MTV.