Quadriplegic Walks Across Stage at Graduation to Honor Her Late Father - See the Tearjerking Moment (VIDEO)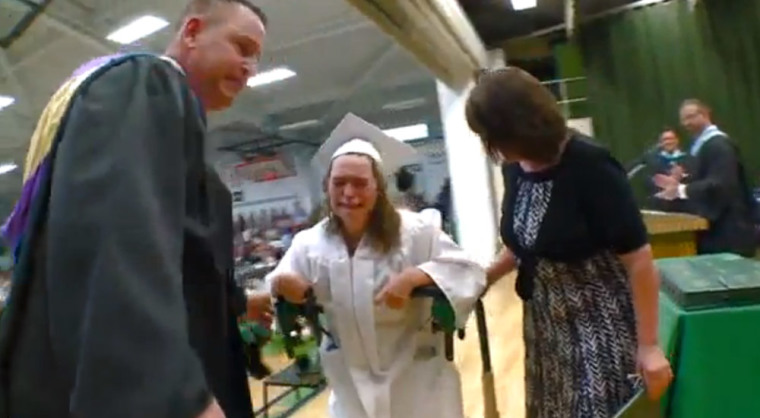 Born with cerebral palsy and considered a quadriplegic, recent high school grad Katherine Clark has encountered countless challenges in her young life. However, with her dad Vince at her side, she thrived.
Sadly, Vince passed away in 2007. As a freshman at Columbia High School, Columbia Station, Ohio, Katherine committed to walk across the stage at her graduation to honor her late father. Her time came last Friday.
This FOX 8 report captured the moment and her heartwarming story.