Queen Elizabeth Set for 'Most Christian Message' She's Ever Delivered in Christmas Address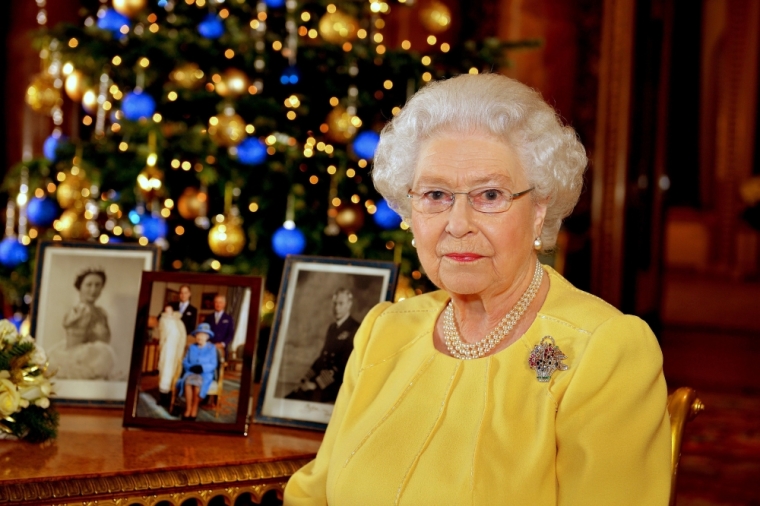 Queen Elizabeth II is reportedly set to deliver her "most Christian message yet" during her annual Christmas address to the Commonwealth of Nations, and will focus on the "unprecedented" level of persecution against Christians.
The Telegraph reported Sunday that sources say Queen Elizabeth will also focus on her own personal Christian faith, which she has often talked about throughout her 60-plus year reign.
A major highlight of her message will be the violence and persecution Christians around the world experienced throughout 2015, especially with the continued conquests of the Islamic State terror group throughout Iraq and Syria.
Christians and other minority groups in the region have been killed, driven out of their homes, enslaved, and forced to pay large taxes.
Michael Nazir-Ali, the former Bishop of Rochester, said, according to The Express: "Clearly extremist is a backdrop to anything that any public figures say at this time. If people in this country gave greater heed to what the queen says about the importance of Christianity in our personal as well as our national life, then we would be in a better place to confront it. The queen will also be aware that Christians and others have faced unprecedented persecution over the last year in parts of the Middle East, and could even face extinction."
The source added that the queen is "driven" by her faith, and is hoping to project a "fundamental optimism" in contrast to "the overall gloom."
The queen's message is going to air on Christmas Day in the U.K. on BBC1 and ITV, and is expected to reach a large audience — last year it was seen by 7.8 million viewers in the U.K. alone.
Back in August, U.K.'s security services and MI5 suggested that IS is targeting Queen Elizabeth, and could be plotting to kill the British monarch.
British security services reportedly uncovered a plot by IS to use a pressure cooker bomb to attack the queen during public ceremonies to commemorate Britain's victory over Japan during World War II.
Prince Charles, Elizabeth's eldest son and heir, has spoken out on a number of occasions of the grave threat Christians face in the Middle East, warning that Christianity may be entirely erased from the lands of its birth within five years.
"Their suffering is symptomatic of a very real crisis which threatens the very existence of Christianity in the land of its birth," Charles said at the Archbishop House in central London last week.
"In fact according to Aid to the Church in Need, which is a truly remarkable organization, Christianity is on course to disappear from Iraq within five years unless emergency help is provided on a greatly increased scale at an international level," the Prince of Wales added.
"This affects us all, consequently the greatest challenge we face is how to ensure the spiritual and cultural heritage of Christianity in the Middle East is preserved for future generations."