5 Reactions to the Cancellation of Ann Coulter's Berkeley Speech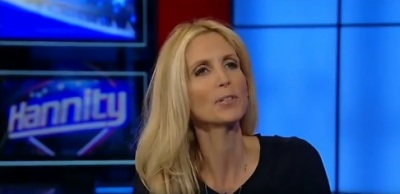 Controversial conservative author and pundit Ann Coulter will not be speaking at University of California at Berkeley as fears over violent protests prompted the event to be canceled.
The Young America's Foundation, which had originally organized the event, cancelled it in light of the expectation of further on-campus violence.
"After the university originally canceled her speech for Thursday and instead invited her to speak there next week, Coulter had vowed to speak anyway; with the university not offering a venue, campus Republican groups had been discussing her possibly appearing on a public plaza, where security would have been challenging," reported The Washington Post.
"Before Coulter's cancellation, the university was girding for potentially violent protests on campus on Thursday, when she was expected to give a speech, potentially on Sproul Plaza, a sprawling open area known for gatherings and demonstrations."
Here are five reactions to the cancellation, with a diverse group of people and organizations expressing dismay at the news of the Coulter speech not happening.