Red Carpet Premiere: Story of Jesus Told Like Never Before Now at Sight & Sound Theatres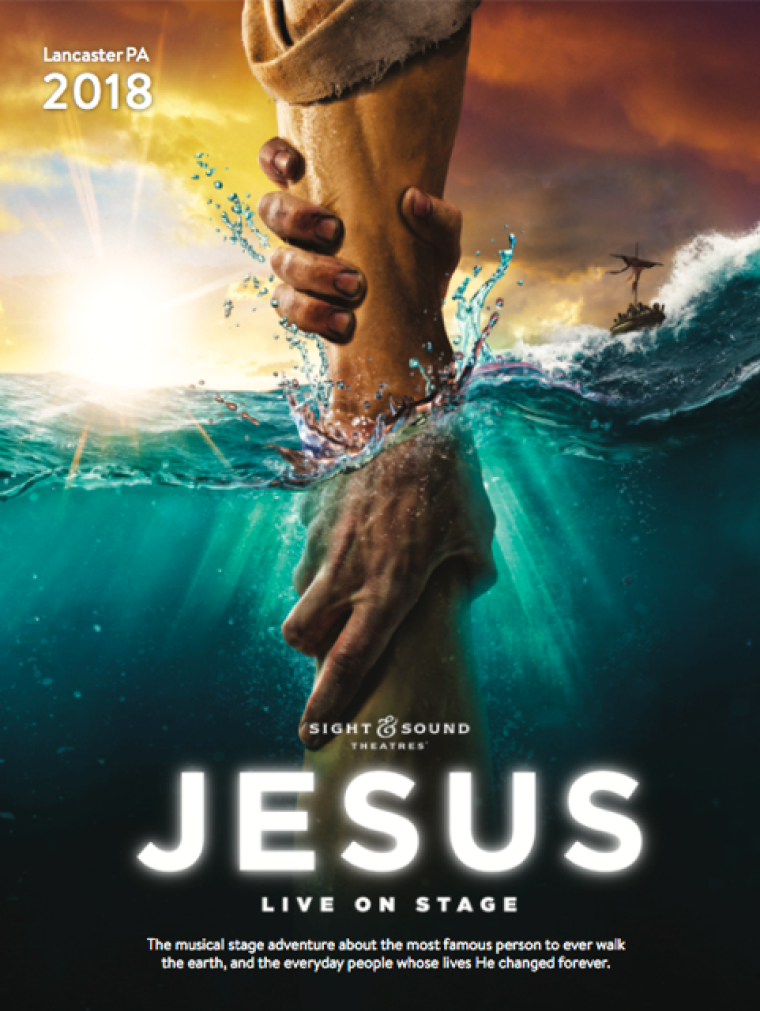 LANCASTER, Pennsylvania — Sight & Sound Theatres has brought epic Bible stories to life for 42 years and now for the first time in its successful history, it is bringing the powerful story of "Jesus" to audiences like never seen before at their Lancaster, Pennsylvania, stage.
The Christian Post attended the red carpet premiere of a unique telling on Friday and chatted with some of the productions cast members, all of whom said they are already being impacted by the action-packed musical.
"It's a lot of pressure because I think that every person has a unique idea of who they think Jesus is," actor Brandon Talley said of his role as Jesus. "Our heart is to share Jesus' heart. We want people to know that He is a lover of every person and He wants to rescue each of us from our own unique struggle. Jesus has a part of every one of our life."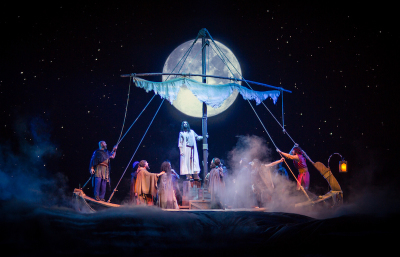 "Jesus" the production focuses on the people Jesus came in contact with when he walked the earth and how He rescued them. When asked what advice actress Rachel Day Hughes, who plays a young Mary, would give to other women — given the "Me Too" movement and knowing that Jesus was the first advocate for women — she encouraged ladies to look toward God for their true worth.
"I think what sets Mary apart is that, yes, she was the most strong — strong in that she was the most submitted to the Lord's will and that's an example we can all live by," Day Hughes maintained. "We can advocate for ourselves endlessly but who is our ultimate advocate, who is our ultimate intercessor? It's Christ on high and there is no empowerment bigger and better than that."
After chatting with most of the cast and crew it was evident that the same heart seen on stage overflows behind the scenes. Many of the actors spoke of the impact being a part of "Jesus" has had on them and noted that prayer has been a main theme.
"I love prayer ... and I just feel more led to pray for people," Daniel Gorham, who plays the beloved disciple, testified. "We had a cast meeting today where we just went around and prayed for our friends. It's just a great opportunity to really make sure that you are living the life and actually going out and being the hands and feet of Christ."
The stage story of "Jesus" is being told along with one of the largest LED screens ever used in a theatrical production. With almost 21 million pixels, the 113-foot-wide and almost 30-foot-tall screen brings the quality of this production to the next level.
"From the streets of Jerusalem to the raging Sea of Galilee, Jesus befriends outcasts and heals the hurting. He challenges social norms and confronts hypocrisy. He sets sail with fishermen and reasons with religious scholars. And the lives he touches will never be the same," the show's synopsis reads. 
"Experience the action-packed musical stage adventure, the miraculous journey of the most famous person ever to walk the earth and the everyday people whose lives he forever changed." 
For more than four decades, Sight & Sound has provided biblically-based entertainment for over 22 million people at their Lancaster, Pennsylvania, and Branson, Missouri, performance theaters. In the past 10 years, the company started filming its live shows and making DVDs, and its new show is proof that it will continue to reach the masses with the unadulterated Gospel of Jesus Christ.
For tickets and more information, click here.