Redskins QB Kirk Cousins: 'God Is Bigger Than Our Setbacks, Bigger Than Our Trials'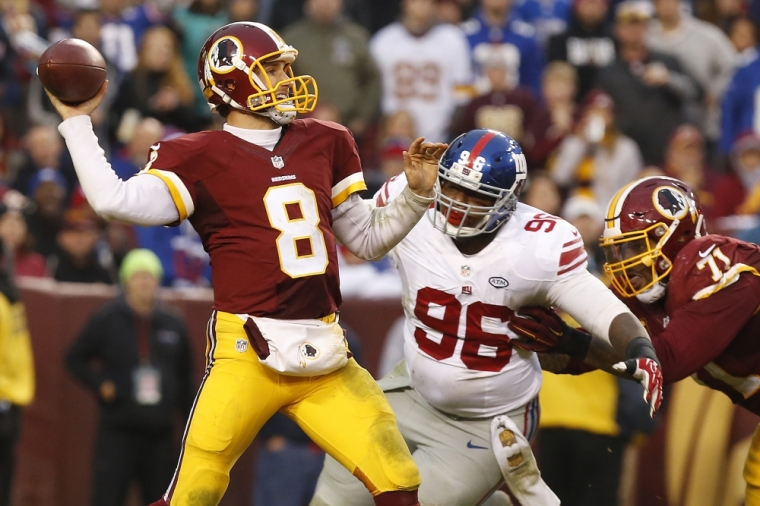 Kirk Cousins' road to success has been paved with adversity, but the Washington Redskins quarterback leading his team to the top of their division believes it has all been a part of God's plan.
The 27-year-old became a backup quarterback behind fellow Christian Robert Griffin III whose injuries served as an opportunity for Cousins to start. The scene was all too familiar for Cousins who also spent two years as a backup quarterback at Michigan State before advancing to become the starter that led his team.
When Griffin, the 2011 Heisman trophy winner known as RGIII, was drafted by the Redskins in 2012, Cousins did not expect to be apart of the team much less start at QB. Now, Cousins is realizing that it was all a part of God's plan.
"The fact that I basically ruled out that opportunity and yet here I am and that I was able to play at Michigan State, just shows how God is bigger than our setbacks and bigger than our trials," Cousins told CBN.
No stranger to setbacks, Cousins recalled a broken ankle in high school almost affecting his chances of being recruited to play football in college.
"A broken ankle, or a setback here or there, isn't going to get in the way of God's plan. At the end of the day, much like my college decision, when you know that God has his hand in it and that He has a plan, it takes much of my worry and much of my doubts," he told CBN. "It takes them away because I trust that He brought me here for a reason."
Now that the Redskins are leading the NFC East, it is easy to think that Cousins' purpose has to do with helping his team advance to the playoffs. Cousins, however, has something more in mind.
"Whether I'm the starting quarterback or the third string quarterback or not even playing in the NFL, I'm still going to be a leader," he told CBN. "I'm still going to influence people for Christ. No matter what my role is on this team I'm going to use that opportunity in the locker room each and every day."
Cousins is the son of a preacher named Don Cousins who serves as the senior pastor at Discovery Church in Orlando, Florida. And he told CBN that a trip to Israel in high school really cemented his faith.
In a Sports Illustrated report, Don spoke about his son's ability to be consistent because of his faith.
"He has a perspective that I can only control what I can control. We really believe that God holds sway over the direction of our lives," Don said in an SI report, "Kirk believes that God put him in Washington to start out. Doesn't mean he's going to be there long term, but to start out. In faith and character he's kept his equilibrium in a challenging set of circumstances."
During the Redskins' Bible study, Cousins let his fellow quarterbacks RGIII and Colt McCoy know that his father was suffering from cancer. Although he is now in remission, Cousins managed to play through his family's trials and become a starting QB when his father's life was on the line.
"You just kind of work through it and trust God's plan," Kirk said.
According to Cousins, his faith has helped him get to this place in his career despite all of the trials, setbacks and disappointments.
"I don't know if I could make it to this point without my relationship and my faith in Jesus Christ because I believe it's that hope that faith that confidence that He's given me and His Word gives me that I believe has helped me through many tough times to get to this place," he told CBN.