Reese Witherspoon Aids Persecuted Christians in 'The Good Lie' Clip (Exclusive)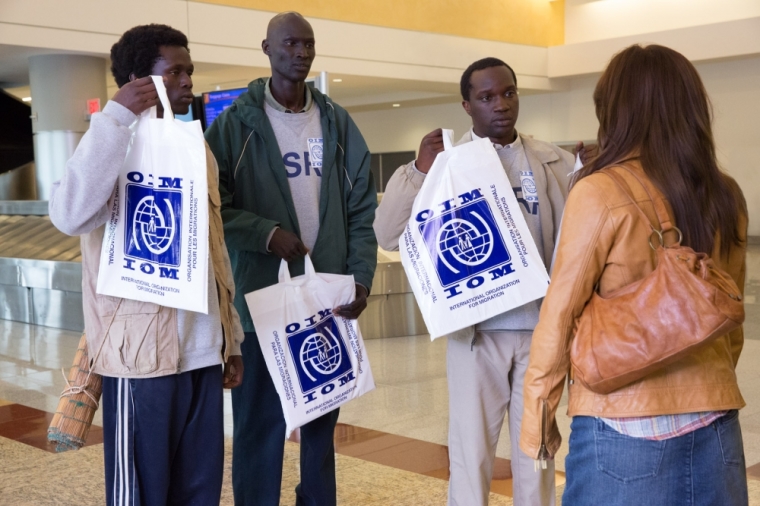 Reese Witherspoon shines as social worker Carrie Davis in an exclusive clip of her upcoming film "The Good Lie."
This 32-second trailer highlights the Academy Award-winning actress' performance. Her character, Carrie, faces the difficult challenge of helping to assimilate three Sudanese refugees, who have been separated from their sister, into American culture.
The film, which is loosely based on a true story, follows the journey of the refugees as they escape persecution in Sudan before they immigrate to the United States. They also lose family members along the way and have to navigate through political red tape in order to leave a refugee camp to travel to the U.S.
The refugees remain vocal about their faith throughout the film, which includes strong Christian themes. The film was recently screened at the 2014 Toronto International Film Festival and hits theaters on Oct. 3.
The Christian Post attended an exclusive screening of the film and will be posting a review sometime next month. CP will also be speaking to members of the cast, writers and the director of the "The Good Lie."
"The Good Lie" also stars "House of Cards" actor Carey Stoll and the four Sudanese stand-outs: Arnold Oceng, Emmanuel Jal, Ger Duany and Kuoth Weil.
The film was produced by Alcon, the same studio that brought "The Blind Side" and "Dolphin Tale" to theaters. It was written by "Boardwalk Empire's" Margaret Nagle and directed by Philippe Falardeau. Filming for the movie took place in Atlanta, Georgia.
Readers can learn more about the film here.