Refugee Crisis: Immigration Opponents and Transnationalists Are Both Wrong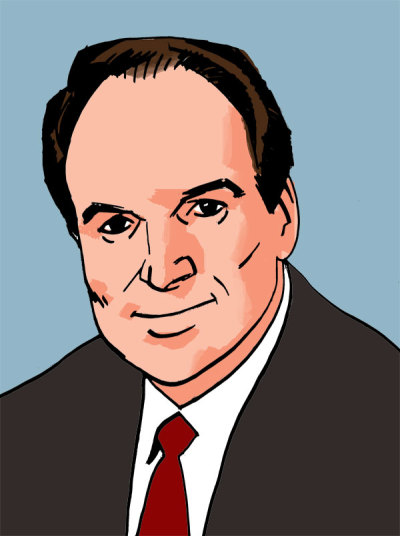 "We are a country belonging to a Christian culture."
"Christian culture" ought to be a major concern as European Union justice and interior ministers come together in a special session September 22 to discuss the immigration crisis rumbling their nations. Almost certainly it won't be.
Margus Tsahnka, who spoke those politically incorrect words, is not likely to get a Nobel Peace Prize, or be invited to the Oval Office. Tsahnka is minister of social affairs in Estonia, whose primary city, Tallinn, which I have visited, is one of the world's jewels of historic preservation. Estonia is on the Baltic, and, with Latvia and Lithuania, struggles to fend off Putin's tentacles threatening to pull it back into some form of the old Soviet empire.
Tsahnka speaks in unison with the leaders of Slovakia, the Czech Republic, Poland, Hungary, and Bulgaria. Why are the Eastern European countries willing to bring the issue of "Christian civilization" — a favorite term of Winston Churchill — into the immigration question while others seem to think it irrelevant?
Perhaps the answer lies in a statement by T.S. Eliot, as he reflected on the just-ended Second World War.
"Political philosophy," Eliot wrote, "derives its sanction from ethics and ethics from the truth of religion." Social organizations must return "to the ultimate source of truth," he said. "If you will not have God (and He is a jealous God), you should pay your respects to Hitler and Stalin."
The Eastern Europeans get it because they not only had to bow to Hitler, but to Stalin as well. His form of Christianity-uprooting, Bible-confiscating, church-destroying, martyr-making communism swallowed up those countries after the Second World War.
The Eastern European leaders face immigrants from nations where some tyrants openly affirm Hitlerism and use Stalinist tactics with flourish. Tsahnka and his colleagues know well the need to be free of tyranny. They can empathize with many of the immigrants. But they understand something the leaders of other European nations don't: Without the Judeo-Christian worldview as a strong core their nations will be swamped with a belief system that could put them back in chains, and not be a place where refugees from tyranny would find true shelter.
The Eastern Europeans don't want their nations to become like those the immigrants are sacrificing everything to escape.
Transnationalism is a deadly virus infecting many of the Western European states. Samuel Huntington, late professor at Harvard University, said, "transnationalists have little need for national loyalty, view national boundaries as obstacles thankfully vanishing, and see national governments as residues from the past whose only useful function is to facilitate the elites' global operations."
While many in British leadership slept, Winston Churchill saw the goals of Hitler's transnationalism, and tried to sound the alarm.
"Since the dawn of the Christian era a certain way of life has slowly been shaping itself among the Western peoples, and certain standards of conduct and government have come to be esteemed," he said. "After many miseries and prolonged confusion, there arose into the broad light of day the conception of the right of the individual; his right to be consulted in the government of his country; his right to invoke the law even against the State itself ... Now in this resides all that makes existence precious to man, and all that confers honour and health upon the State."
He knew Hitler would crush those great principles of liberty.
Atheistic nations and mad theocracies disdain and do all possible to resist and destroy that "certain way of life" arising from the Judeo-Christian worldview. Those are the very states and conditions from which the masses flooding Europe and other parts of the world escape.
The "certain way of life" mandates a delicate equilibrium. On one side there is the need to show mercy. German Chancellor Angela Merkel shocked many when she tried to throw open her nation's gates to almost unlimited numbers of refugees. She was widely criticized, but no doubt was compelled by her strong Christian convictions.
On the other hand, the "certain way of life" must be committed to justice and truth. That means being strong to keep out those who use the immigration crisis to creep in and displace the worldview that produced the blessings. It also necessitates educating immigrants in the history and spiritual heritage of the nation where they seek refuge.
That doesn't mean forcing them to a certain religion or belief system, for freedom of religion and belief are core principles of the Judeo-Christian "certain way of life." But they must be given an opportunity to appreciate what made the nation of their choice a refuge.
Secular anti-immigrant parties and movements arising from purely selfish motives are thus as much an extreme reaction as the naïve transnationalists.
The balance is found in assimilation, which must be the most merciful and practical goal of immigration policy.
Huntington believed that "while there may be an immigration problem, it isn't really a serious problem. The really serious problem is assimilation."
Why, then, is assimilation not a major goal of United States or European immigration policy? The reason is that neither contemporary Western Europe nor the United States can answer the hard question: Assimilation to what?
Many Europeans and Americans and their leaders have lost their spiritual legacy and the Judeo-Christian belief system that formed their early consensus and identities. They forget what made their nations exceptionally free, prosperous, and magnets for immigrants. They forget why their own ancestors immigrated. Huntington said that a nation that doesn't know its identify doesn't know its interests.
Winston Churchill understood the problem, as did Margaret Thatcher and, apparently, present British Prime Minister David Cameron. But the other EU states' policy-makers don't. That's what bothers Margus Tsahnka and his colleagues in the East.
And it should trouble people on both sides of the Atlantic. The EU ministers who meet September 22 should be talking about assimilation, and not just relocation.
Wallace Henley, a former Birmingham News staff writer, was an aide in the Nixon White House, and congressional chief of staff. He is a teaching pastor at Second Baptist Church, Houston, Texas. He is a regular contributor to The Christian Post.