Religious Freedom Ambassador Resigns; Former Clinton Faith Advisor Resigns Less Than 2 Years On Job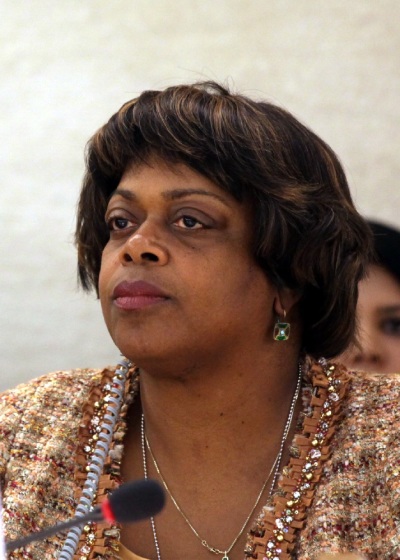 Suzanne Johnson Cook, the Ambassador-at-Large for International Religious Freedom, has resigned from the position after less than two years on the job.
Cook, a former faith advisor in the Clinton White House, was nominated for the position by President Barack Obama and assumed it in April 2011. She was only the third person and first woman and African-American to hold the title, which was created by the passage of International Religious Freedom Act in 1998.
At the time Cook was nominated, Obama had been criticized for letting the role be vacant for more than two years. (The previous Bush administration had kept the position vacant for over a year and a half.)
Yet, Cook was scheduled to be confirmed in November 2010, but the process was stymied when former Senator Jim DeMint (R-SC) delayed her confirmation by letting her nomination expire that month, citing concerns about her lack of diplomatic experience.
Cook, who grew up in the Bronx, has served as a chaplain at the New York City Police Department and as senior pastor of the Bronx Christian Fellowship Baptist Church in New York City from 1996-2010. She also founded Wisdom Women Worldwide Center.
At the time that she was confirmed, Cook acknowledged the difficulty of her position.
"We have a lot of work to do. Religious freedom is an increasingly important issue because religion is an increasingly prominent force around the globe. And today 70 percent of the world's population—that's nearly 5 billion people—lives in countries where there are restrictions on religious practice and belief, according to the Pew Forum on Religion & Public Life. These restrictions violate human rights. They marginalize vulnerable populations. They embolden extremists and fuel sectarian tensions. And they rob societies of the moral and charitable contributions that faith communities could make if they had freedom," Cook said at her nomination ceremony in 2011.