Removing Easter From Cadbury Egg Hunt Is 'Airbrushing Christianity Out' of Holiday: Church of England
Removing Easter From Cadbury Egg Hunt Is 'Airbrushing Christianity Out' of Holiday: Church of England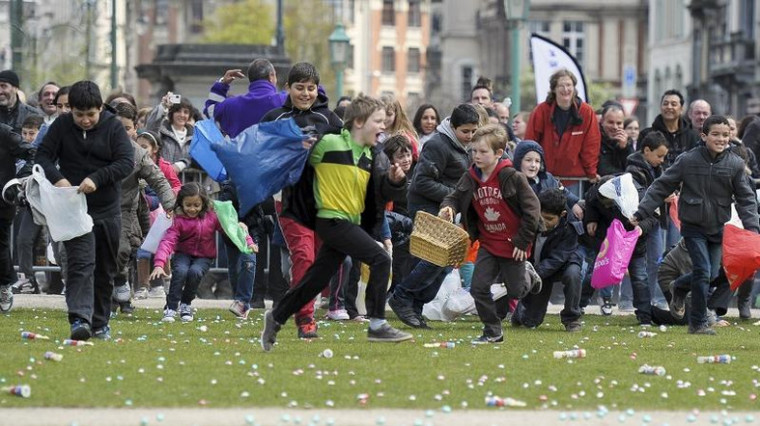 Christians in the U.K., including Prime Minister Theresa May, are speaking out in outrage against the National Trust's decision to remove "Easter" from its egg hunt campaign.
The Church of England has compared the decision to "spitting on the grave" of John Cadbury, the founder of the chocolate company.
The controversy arose after the National Trust presented its new logo for the nation's annual egg hunt for children and families, which initially did not include references to Easter.
After the National Trust Twitter was overloaded with social media messages from angry users asking how to cancel their membership, it then changed the event's name to "Join the Cadbury Egg Hunts this Easter," The Telegraph reported.
The Church of England quickly spoke out against the company's initial removal of the Christian Holy Day, by arguing that it's an attempt to "airbrush faith from Easter."
The Archbishop of York, John Sentamu, added that the Cadbury family, the founders of the company that sponsors the egg hunt, were "great Quaker industrialists," and that Cadbury himself used his Christian faith in his industrial output.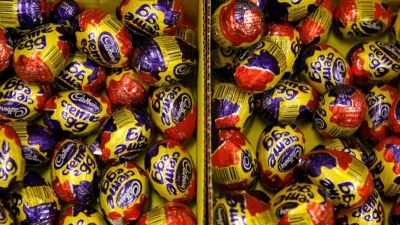 "He built houses for all his workers, he built a Church, he made provision for schools. It is obvious that for him Jesus and justice were two sides of the one coin," Sentamu said.
"To drop Easter from Cadbury's Easter Egg Hunt in my book is tantamount to spitting on the grave of Cadbury."
May, who last year became the U.K.'s first female prime minister since Margaret Thatcher, and is the daughter of a local vicar, also spoke out strongly against the apparent attempts to exclude faith from the egg hunt event.
May told ITV News on Tuesday, "I think the stance they've taken is absolutely ridiculous and I don't know what they're thinking about.
"Easter's very important. It's important to me, it's a very important festival for the Christian faith for millions across the world," she added.
"So I think what the National Trust is doing is frankly just ridiculous."
The Cadbury company insisted, however, that removing Easter from the annual egg hunt was a positive change, adding that it was done in an attempt to appeal to non-Christians.
"We invite people from all faiths and none to enjoy our seasonal treats," the company said in a statement.
The National Trust argued that it is not trying to remove faith from the annual event, and said that it is "in no way downplaying the significance of Easter, which is why we put on a huge number of events, activities and walks to bring families together at this time of year. We work closely with Cadbury, who are responsible for the branding and wording of our egg hunt campaign."
Analysis based on British Social Attitudes surveys in 2016 found that for the first time, the non-religious population in England and Wales outnumber Christians, who have dropped to around 43 percent of the population.