Al Sharpton, Jesse Jackson, TD Jakes Among 2,000 Mourners at Funeral for Michael Brown
'Some of Us Are so Concerned About Heaven, We Are Worthless on Earth,' Says Sharpton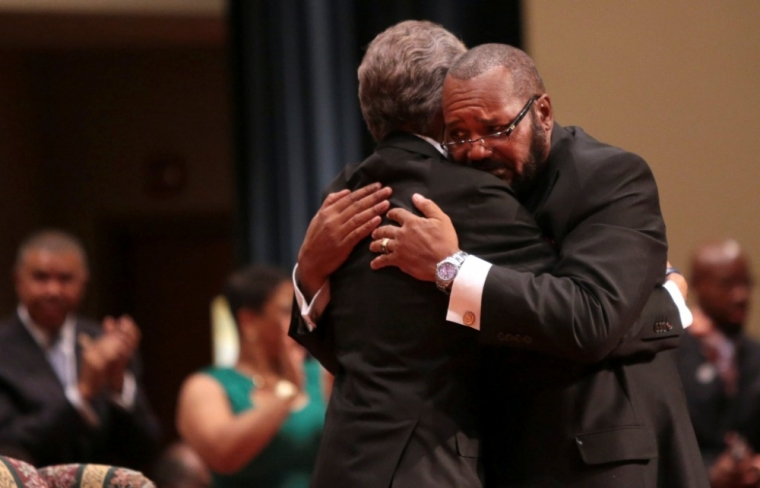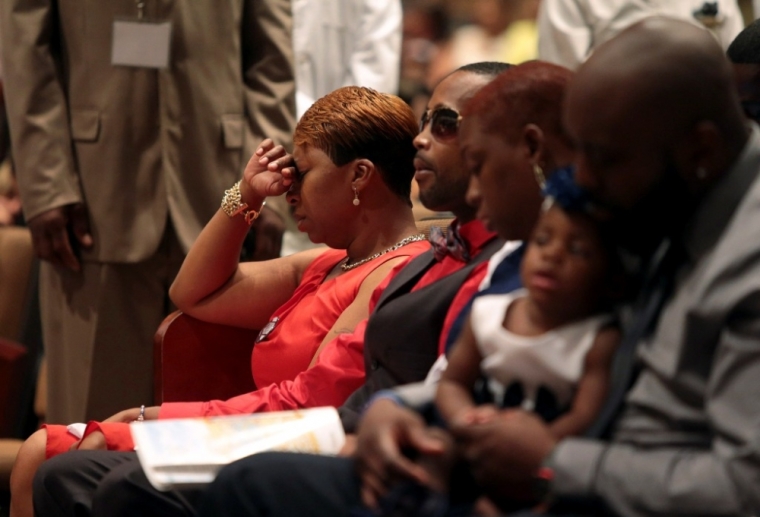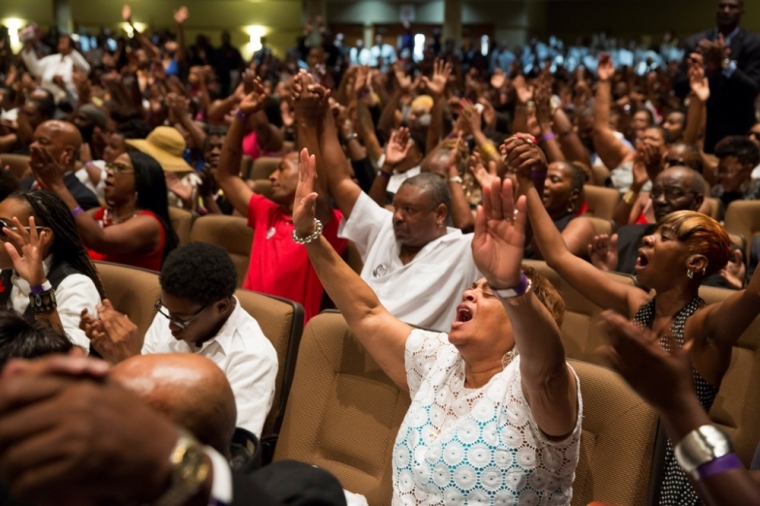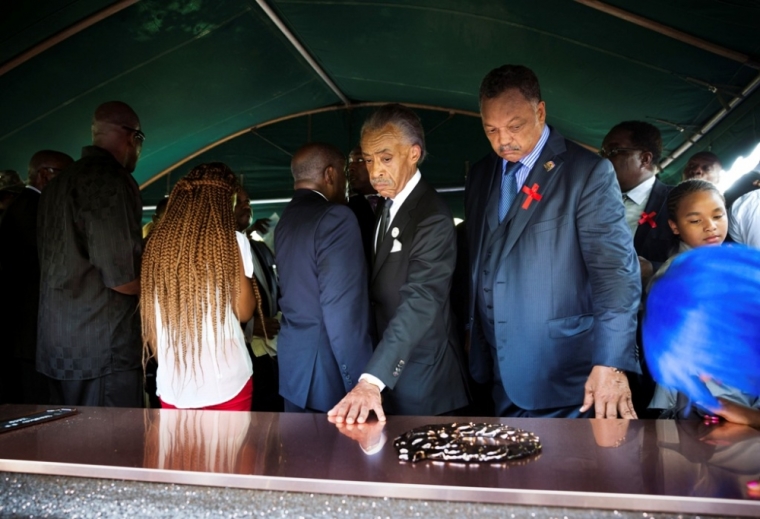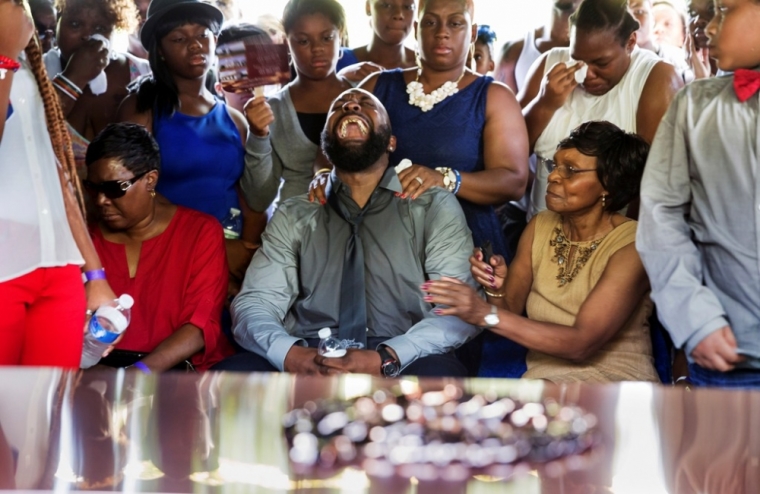 View Photos
Two weeks after 18-year-old Michael Brown was shot and killed by a Ferguson, Missouri, police officer, religious leaders from across the U.S. came together to pay their respects to the Brown family during the teenager's funeral Monday.
Eulogized by the Rev. Al Sharpton, Brown's funeral was attended by over 2,000 people. Among those who attended were Bishop T.D. Jakes, Rev. Jesse Jackson, Martin Luther King III, Rev. Bernice King, and the families of Trayvon Martin (killed in 2012) and Sean Bell (killed in 2006 by police).
The White House also sent three officials to the funeral. Broderick Johnson, who leads the White House's "My Brother's Keeper" task force; Marlon Marshall, a St. Louis native who attended high school with Brown's mother; and Heather Foster, who, along with Marshall, works for the White House office of public engagement.
During his eulogy, Sharpton called on those gathered to continue to stand together in times of trouble, especially those of faith. He also had an admonition for the religious leaders in attendance.
"Religion should not be an escape," Sharpton asserted. "Some of us are so concerned about heaven, we are worthless on earth."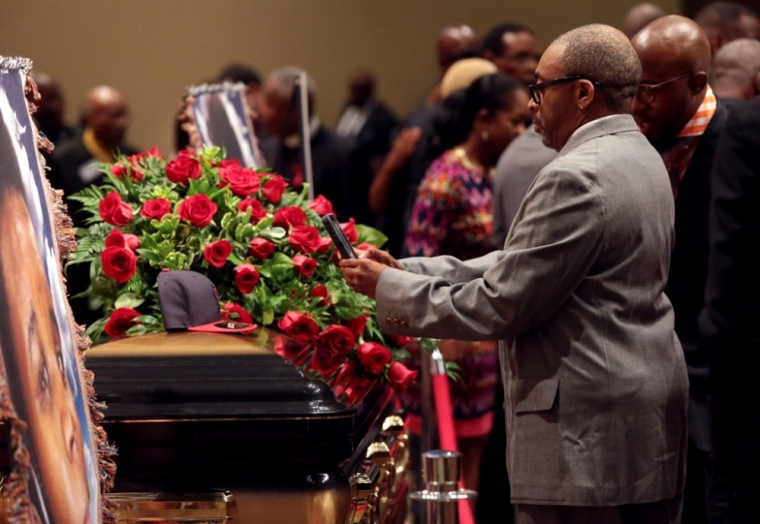 Sharpton then rebuked those who participated in the looting and vandalism, noting that those criminal acts tarnish the memory of Brown.
"You don't understand that Michael Brown does not want to be remembered for a riot," Sharpton shouted. "He wants to be remembered as the one that made America deal with how we're going to police in the United States."
He also shared words of comfort for Lesley McSpadden and Mike Brown Sr., the parents of Brown.
"I don't know how long it's going to take," Sharpton said. "But I turned to the end of the book (the Bible) and I know how the story ends!"
Sharpton also called for changes to the methods and tactics used by local police department's throughout the U.S. He noted that while not all cops are bad, there should be a system in place to weed out the bad apples.
Family members and friends shared their memories of Brown, and spoke about him as a "gentle giant," who eerily had been dreaming about death and "blood covered sheets." His stepmother claimed that before he died he proclaimed: "The world is gonna' know my name."
Another family member later shared that Brown told them he had accepted Christ into his life before he died.
McSpadden and Brown Sr. asked for a day of silence, and that there would be no protests Monday out of respect for their son, Michael.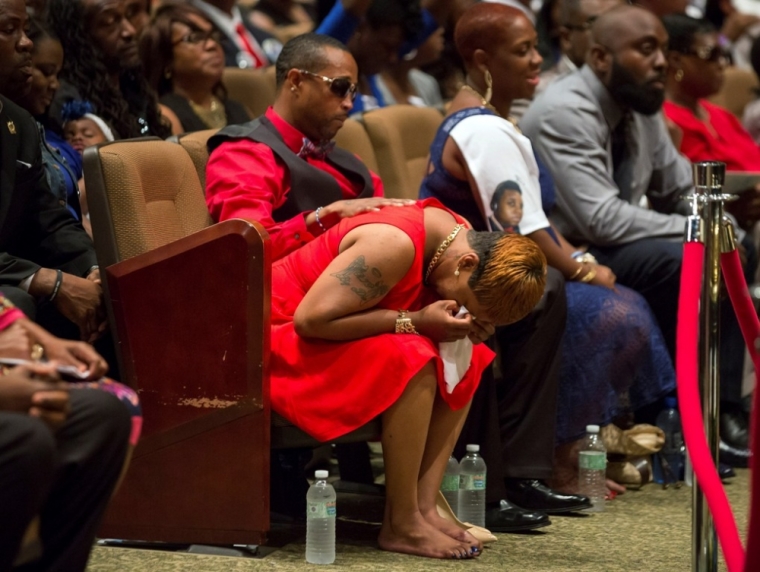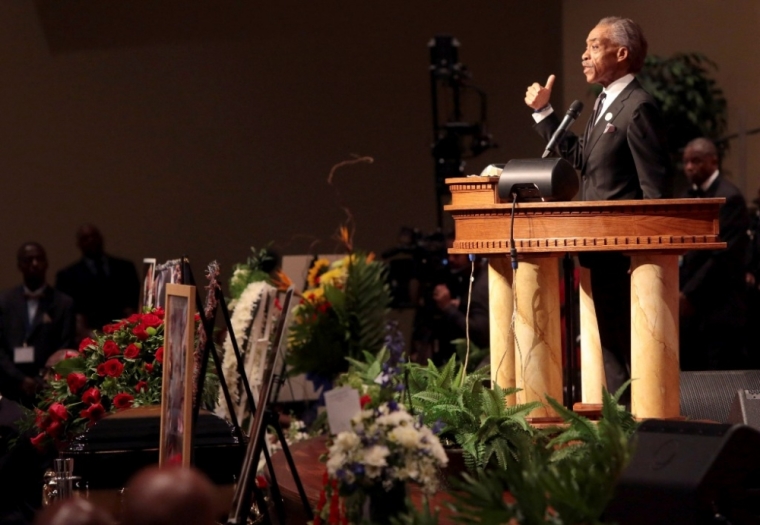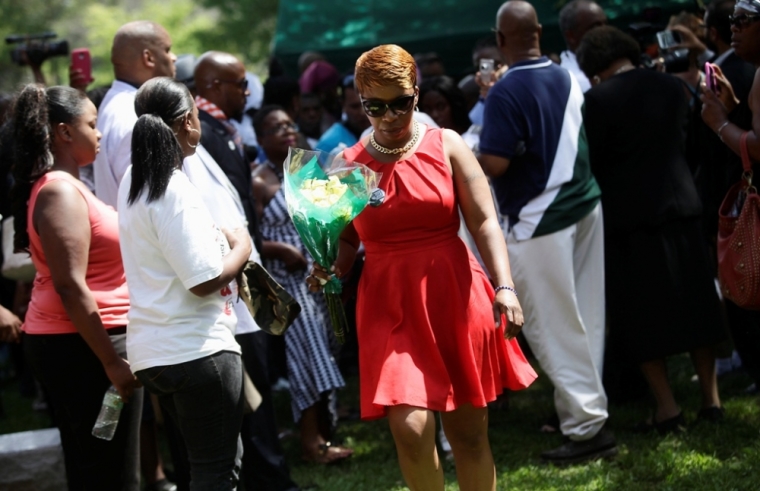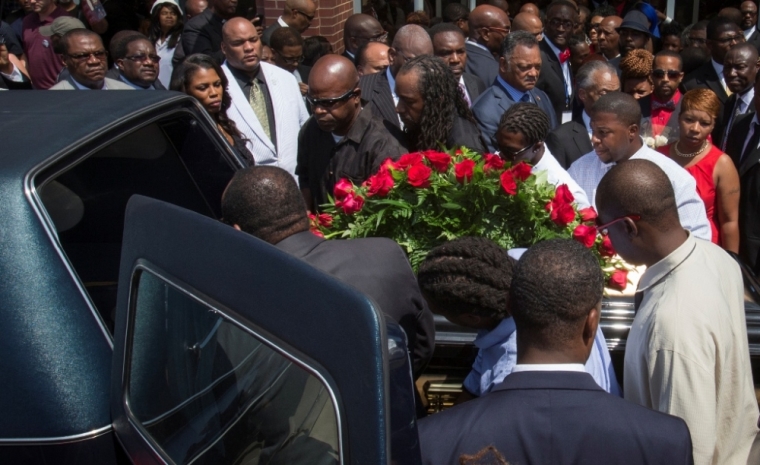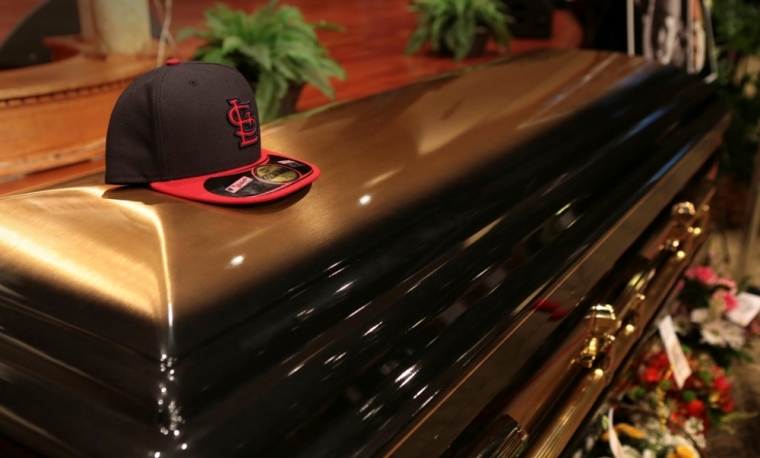 View Photos