Richard Dawkins Decries 'Horrific Scene' of Radical Islamist Praying Before Raping ISIS Sex Slave Survivor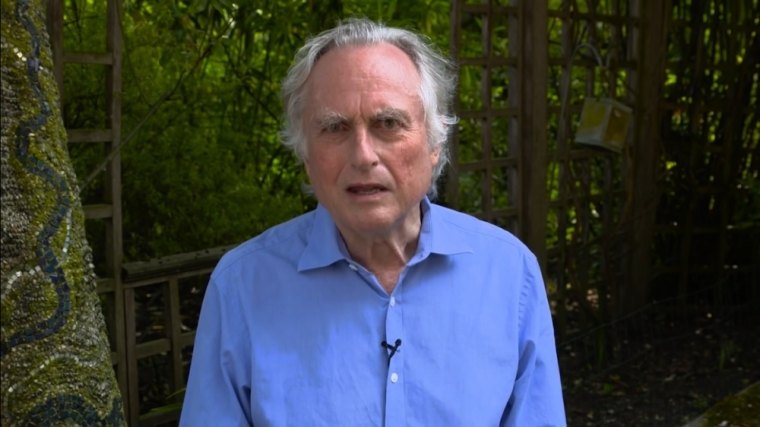 Famous atheist author Richard Dawkins has decried the "horrific scenes" of radical Islamists praying before raping young women, as found in The Girl Who Beat ISIS, the ghost-written memoir of Farida Khalaf, the pseudonym of a 19-year-old Yazidi and former Islamic State terror group sex slave.
Dawkins wrote a review of Khalaf's book on his website, The Richard Dawkins Foundation for Reason & Science, describing the teenager as an "almost superhumanly brave and heroic young woman."
The Girl Who Beat ISIS provides a first-hand account of Khalaf's struggles in IS slave markets, where she is sold, beaten, and raped by numerous IS fighters.
The young woman shares in one account how an IS jihadist, Amjed from Azerbaijan, would kneel down in prayer every time he was about to assault her.
"Each time he would carry out his religious ritual beforehand," Khalaf wrote.
Dawkins, who at times uses offensive language to refer to the IS fighters who invaded the girl's home village in Northern Iraq, refers to the above-mentioned account as a "horrific scene" that "sticks in the memory."
Dawkins notes that Amjed insisted on a "right" to having Khalaf, with the jihadist saying that he had "waited long enough" after the young woman attempted suicide by cutting her wrists on a broken bottle.
Khalaf writes in her memoir that she tried jumping out the window while the jihadist was praying, but was caught.
"I tried biting his arm. But nothing helped. I could not prevent Amjed from doing what he'd planned. When he finally got off me, I curled up into a ball and stayed on the bed, crying," she explained.
Dawkins shared the account of Khalaf's escape from IS captivity, alongside her friend Evin and six other girls.
Khalaf eventually ended up in Germany in refuge, reunited with her mother, and is finishing her education in hopes of becoming a math teacher.
Dawkins writes:
"What a wonderfully gallant young woman, what a shining example to all of us spoiled brats fretting about our first world problems. Read the book, although I must warn you it's highly distressing. But also uplifting. Never to be forgotten."
Dawkins praised Germany for accepting her as a refugee, and at the same time criticized his native Britain and the recent vote to split from the EU, widely perceived to be over the EU's handling and control of migration and asylum policies.
"All credit to Germany. Would Britain have accepted her? Brexit Britain? [Nigel] Farage's shameful Britain?" he asked, referring to the former leader of the U.K. Independence Party.
"I hate to say it but I think I know the answer."
Dawkins, the author of the 2006 best-seller The God Delusion, has criticized IS on a number of occasions. Back in July 2015, he said that radical Islam was responsible for the atrocities carried out by violent jiahadists, rather than former America President George W. Bush and the failures of Western foreign policy.
"Yes, blame Bush for IS gaining power in Iraq. But don't blame him for IS's cruel, misogynist, homophobic, etc. policies when they got power," Dawkins wrote on Twitter at the time.
"Don't excuse today's terrible deeds by pointing to others' terrible deeds in the past. The present is where we have the chance to do better," he added.