Rick Warren Answers the Question: How Do You Forgive?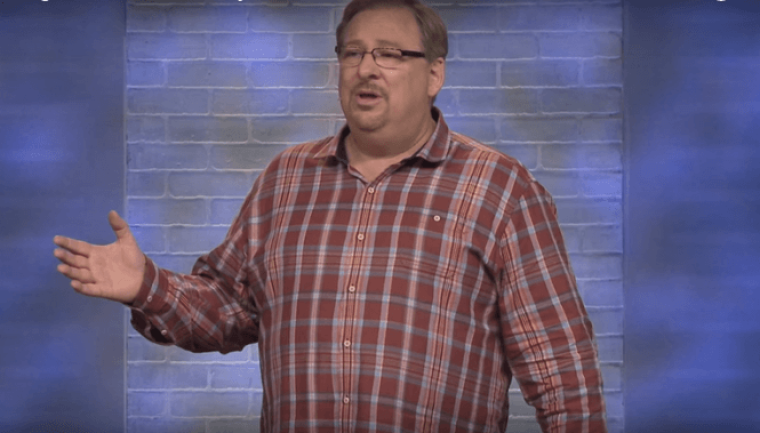 While the Bible tells Christians they need to forgive, the real work kicks in when determining how to forgive, Pastor Rick Warren writes.
Warren, who leads Saddleback Church in Orange County, California, wrote in an April 27 devotional that there are four guidelnes to follow when trying to forgive someone who has wronged you.
The evangelical leader points to the story of three extraordinary women, Elisabeth Elliot, her daughter, Valerie Elliot, and Rachel Saint, who ventured into the dangerous Huaorani tribe in Ecuador to forgive its members after they murdered their missioary husband and father, Jim Elliot and Nate Saint, along with three other Christian missionaries who were attempting to minister to the tribe members in 1956.
These inspirational women can teach fellow Christians about how to practice forgiveness, Warren says, adding that there are four main tenants they followed to achieve such a difficult task.
The first of step in forgiving is to "relinquish your right to get even," Warren contends, citing Romans 12:19 which reads: "Don't try to get even. Let God take revenge" (CEV).
Ultimately, Christians should not try to take matters into their own hands, but should leave things up to God.
Secondly, the best way to achieve forgiveness is to respond to evil with good. This is a true indicator of real forgiveness, Warren says, as it shows that you are able to pray for someone who has wronged you in the past.
To make forgiveness a habit, Christians should repeat their forgiving practices continually until it feels natural, the pastor explains, citing Matthew 18:21-22: "'How many times should I forgive someone who does something wrong to me? Is seven times enough?' Jesus replied, 'Not just seven times, but seventy-seven times!'"
Lastly, Christians can use the act of forgiveness to spread the Good News of Jesus, as it is through Him that they are able to practice forgiveness in the first place.
In a column posted in The Christian Post, Charles Stanley, pastor of First Baptist Church in Georgia and founder and president of In Touch Ministries, wrote that God wants us to forgive unconditionally.
"God's will is that we, as forgiven people, show mercy to those who wrong us — to the same degree that He forgave us in Christ. But the human tendency is to attach conditions when extending mercy. We think, I will forgive you only if you apologize. Or, You must fix the problem, and then I'll stop being angry. Or even, You must make restitution before I will let this go. That's not what our Savior did," Stanley writes.
"Depending on how much hurt we've experienced, we may require time and healing before we can truly forgive. But we are to remember that showing mercy is God's will. We're called to pardon those who have caused us pain. Through reliance on God's Spirit, we can become Christlike and forgive," Stanley added.