Rick Warren Asks Pastors 4 Big Questions Ahead of Easter Sunday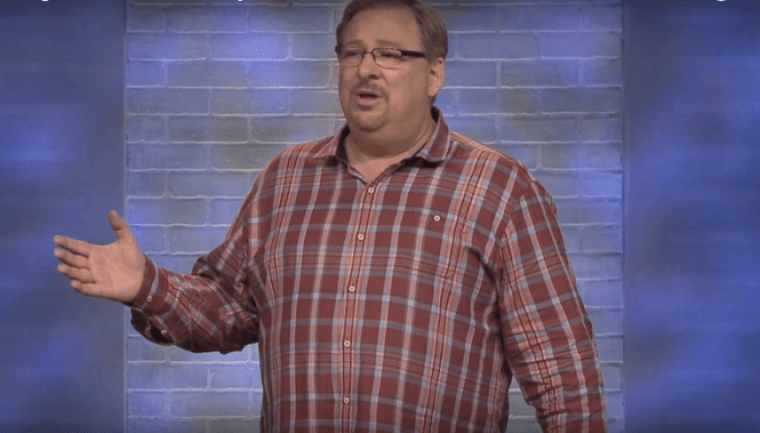 Easter Sunday is a day when many "unchurched" people attend worship services, presenting a golden opportunity for pastors and church leaders to evangelize.
In a recent post for his website Pastors.com, Saddleback Church Pastor Rick Warren offers pastors and church leaders these four questions to contemplate in preparation for Easter Sunday.
1. What Message Will I Be Preaching?
The Saddleback leader understands that while pastors may likely preach about Jesus' death, burial and resurrection, the story can be told in "many different ways and from many different angles." So Warren shares some of the past messages that he's preached on Easter Sunday, which include "Daring to Believe," "How the Resurrection Changed Everything," "The Mystery of God's Plan — What on Earth Is God Doing?" "What It Means to Believe in Jesus" and "How to Be Certain You're Going to Heaven."
Warren also suggests that pastors' Easter Sunday messages be the start of a series in order to hook attendees to return the following Sunday.
2. What Outreach Events Will We Be Hosting?
Egg drops and egg hunts are popular activities that attract parents and their children. Warren encourages his fellow clergymen and women to offer such activities, since they are "a prime opportunity to get unchurched people to set foot on your campus and experience the hospitality of your volunteers."
3. What Do We Need to Improve Before the Big Day?
Warren urges pastors to evaluate their services and facilities, and identify where upgrades and improvements can be made ahead of Easter Sunday.
4. What Is Our Plan for Promoting Easter Sunday in the Community?
Perhaps Warren's most important question involves how pastors will spread the word about Easter Sunday throughout their communities. The pastor stresses that the most effective way to get the word out is through people whose lives have been changed by ministry.
When it comes to advertising, church leaders may be surprised to learn that the Saddleback leader feels that things like yard signs, bumper stickers and window decals are more effective strategies than news and radio ads.
Warren suggests that pastors establish their Easter branding and messaging, and raise awareness of their Easter Sunday services and activities through graphics, videos, and content that can be shared via social media.
Finally, Warren rallies other pastors and church leaders for Easter Sunday, writing, "Pray now. Plan and prepare early. Sow the seed and water the soil, and trust God to bring the growth!"