Rick Warren Warns Hundreds of Priests About Moral Integrity at Sexual Abuse Prevention Conference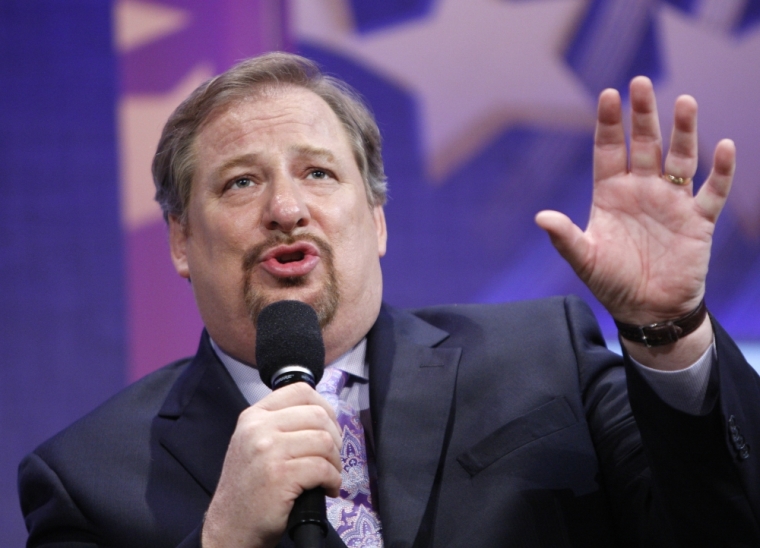 Pastor Rick Warren of Saddleback Church in Lake Forest, California, recently spoke to nearly 800 priests at a sexual abuse prevention conference in New York where he urged them to protect themselves from temptation in order to maintain their moral integrity.
Warren's advice came earlier this month at the Archdiocese of New York's biennial Safe Environment Convocation at St. Joseph's Seminary in Yonkers.
The Archdiocese's "Safe Environment Program" is designed to prevent and respond to any incidents of child sexual abuse from children entrusted in the care of Catholic institutions.
"Brothers, what we do matters more than what anybody else does in the world," Warren said, according to Catholic New York. "That's because the only thing that's going to last on the planet is the Church of Jesus Christ."
Citing 1 John 2:15–17, Warren told the priests that Satan recycles old temptations which the Bible groups into three categories: passions, possessions and positions.
"Do not love the world or the things of the world. If anyone loves the world, the love of the Father is not in him. For all that is in the world, sensual lust, enticement for the eyes and a pretentious way of life, is not from Father but is from the world. Yet the world and its enticement are passing away. But whoever does the will of God remains forever," the Scripture reads.
The three groups of temptations, he explained, can be overcome with integrity, generosity and humility.
"All leadership is built on trust, not title," Warren said.
He noted that it's important to honor the trust people place in them as spiritual leaders.
"If I betray their trust, then I forfeit my right to lead them," he said of his own congregation.
Among the sage advice doled out by Warren to the priests to help protect their integrity was a warning to "know" their personal patterns of temptation and avoid them.
He explained how for about 16 weeks after his son, Matthew, died by suicide in 2013 his grief could have opened him up to many temptations.
"If I hadn't handled my grief well, I would have been very vulnerable to temptations," Warren said.
He further explained that, at a time when the world is getting increasingly secular, they must stick together. 
"We're on the same team," he said. "The enemy is not other believers."
Father Francis Samoylo, pastor of St. Columbanus parish in Cortlandt Manor, welcomed Warren's advice on dealing with temptation.
"We all have temptations," Samoylo said. "The idea of refocusing and replacing that temptation with something else was good. You think about resisting temptation, but that keeps the temptation in your presence."
Cardinal Theodore McCarrick, archbishop emeritus of Washington, D.C., was recently removed from public ministry after he was accused of abusing a teenager nearly 50 years ago while serving as a priest in the Archdiocese of New York.
Now 87, McCarrick, who previously served as archbishop of Newark, New Jersey, maintains his innocence. But he has accepted a ruling that the accusation against him is credible.