Golden Globe Host Ricky Gervais Mocks God as 'Magical Sky Wizard'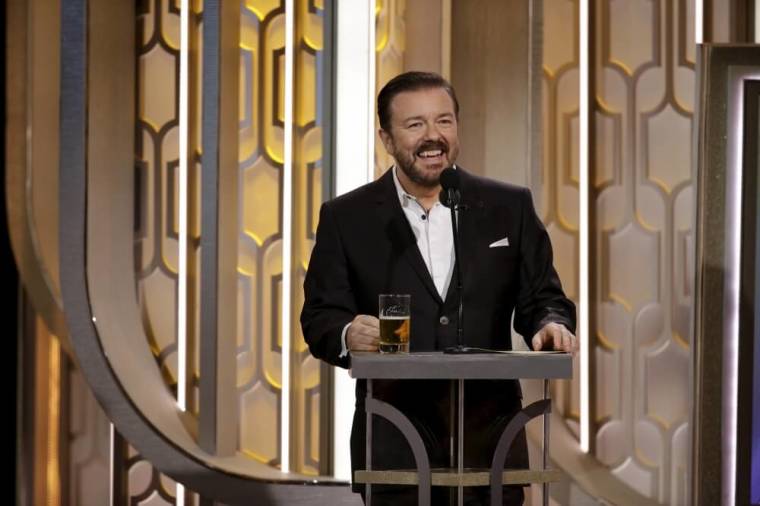 The Golden Globes awards show in Beverly Hills, California, aired Sunday night and many of Hollywood's most famous faces came together to honor the television and film industries' favorite performances of 2015.
Returning for the fourth time as host was British comedian Ricky Gervais, who not only included the film "Spotlight" and the Catholic Church in his opening monologue, but also spoke candidly about being an atheist during media interviews ahead the awards show.
In an interview with the The Hollywood Reporter published last week, the self-proclaimed atheist spoke about past controversies he created while hosting the Golden Globes, such as making a joke about Scientology in which he said: "if you can't make fun of religion, what can you make fun of?"
"I don't think what Scientology believes is any weirder than any other belief in a magical sky wizard or deity," He continued.
The 54-year-old maintained that his comedy is fair game and no religion is spared. "I wasn't even picking on them. I wasn't trying to bring anyone down, I wasn't trying to undermine the moral fabric of America. I was making jokes," he defended.
Gervais, in his normal crude humor, made digs at several attendees but his sole mention about any particular religion was directed at the Catholic Church the critically-acclaimed movie "Spotlight."
"The Catholic Church are furious about the film, as it exposes the fact that 5 percent of all their priests have repeatedly molested children and been allowed to continue to work without punishment. Roman Polanski called it the best date movie ever," he said in his opening monologue.
In the past, Gervais has openly talked about his stance on Christianity and why he particularly likes to poke fun at Christians. In 2013 the actor penned an article for Wired magazine titled, "Why I'm a good Christian." In the article he asserts that even though he doesn't believe Jesus is God, he thinks he's a good "Christian compared to a lot of Christians."