Rider U. rejects student survey asking for Chick-fil-A, says company's values 'haven't progressed'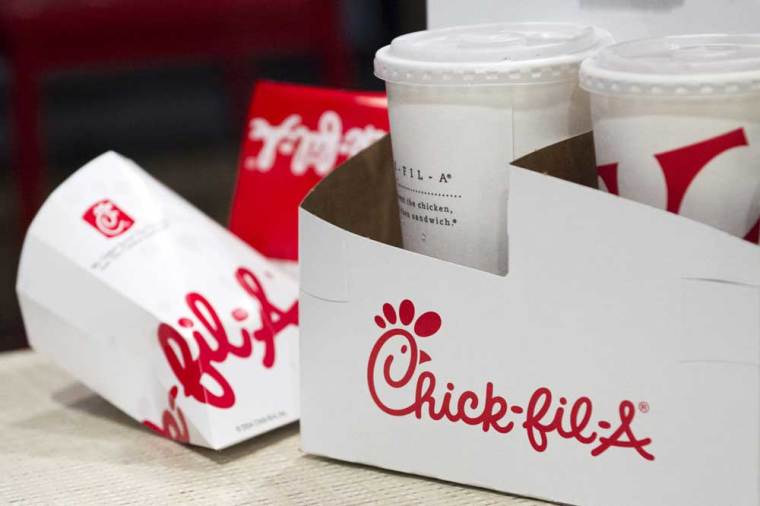 A New Jersey college is refusing to bring Chick-fil-A on campus because its values "have not sufficiently progressed" despite it being the most preferred option among the students.
In a Nov. 1 email obtained by Campus Reform, Rider University, a private institution in Lawrenceville, New Jersey, explained that they would not be bringing the popular chicken sandwich restaurant since "their corporate values have not sufficiently progressed enough to align with those of Rider," articulating that their decision was to promote "inclusion for all people."
During the spring semester, Rider surveyed the student body to inquire which restaurants they would like to see come to campus. When the students responded that Chick-fil-A was their top choice, the university paid no attention to the results.
"There are a number of factors that contribute to a campus' decision to invite a retail partner on campus," Rider Assistant Vice President of Student Affairs Jan Friedman-Krupnick told the outlet.
"While Chick-fil-A is among other restaurants preferenced by Rider students, there are members of the community (faculty, staff, and students) who strongly opposed the option as well."
He added: "In all of our campus decisions, we carefully weigh benefits, risks and voices representative of all of our campus constituents."
The fast-food chain has drawn the ire of LGBT activists in recent years because of the socially conservative views of the Cathy family, who own and operate the company. Chick-fil-A CEO Dan Cathy said in an interview in 2012 that they unapologetically believed in the historic Christian teaching on marriage as between one man and one woman, and criticized same-sex unions. The company has also donated to Christian nonprofit organizations that believe as they do. The restaurant has remained a point of contention in culture wars.
Some mocked Rider University's defense of acting out of tolerance for everyone. 
"You mean a value like tolerance of opposing viewpoints?" tweeted Joe Walsh, a former Republican congressman and radio host.
This is not the first time where the restaurant has faced such hostility from college environments, where the same line of argument about "inclusion" and "diversity" was used.
Last year, students at Duquesne University, a Catholic school in Pennsylvania, argued that having Chick-fil-A on campus posed a "risk" to LGBT-identified students and said that they would not be safe.
"Chick-fil-A has a questionable history on civil rights and human rights," said Niko Martini, a student senator at the university, said at the time.
"I think it's imperative [that] the university chooses to do business with organizations that coincide with the [university's] mission and expectations they give students regarding diversity and inclusion."
In 2015, the Johns Hopkins University student government passed a resolution against Chick-fil-A, with demands of "non-discriminatory alternatives" to the restaurant chain, arguing its support of traditional marriage amounted to a "microaggression."
In June, it was announced that Americans selected Chick-fil-A as their favorite fast food restaurant, according to the The American Consumer Satisfaction Index. The restaurant has held the top ranking for the past three years.