Ridgecrest Shooting: Suspect Warns Police He Would 'Wreak Havoc' Then Goes on Shooting Spree (VIDEO)
Further details are emerging regarding the Ridgecrest shooting, with authorities now reporting that the suspect, who was shot and killed following a nearly-hour long car chase, had called a Ridgecrest police officer's cellphone early Friday saying he wanted to come to the police station and "kill all the officers but they had too many guns."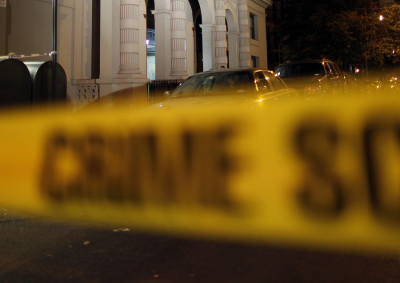 Kern County Sheriff Donny Youngblood explained that the man told police he had a package for them, and warned them that he was going to "wreak havoc."
That call came in as police were investigating a shooting in the 500 block of West Atkins Avenue, where one woman was left dead and a man was found with multiple gunshot wounds at about 5.15 a.m. local time.
The suspect's vehicle was spotted leaving the city about 2 hours later, according to Youngblood. A deputy attempted to pull the vehicle over but the suspect refused and a car chase commenced.
The suspect was chased on Highway 395, and he opened fire on officers and on oncoming traffic. No injuries from those gunshots were reported, according to officials.
At one point during the chase the trunk is said to have opened and officers saw two people, a man and a woman inside.
About eight miles north of Highway 58 the suspect pulled over and began firing into the truck of his vehicle through the backseat. Officers began shooting on the suspect at that point, hitting and killing him.
The two victims in the trunk had serious gunshot wounds and were airlifted to a local area hospital.