Rob Bell Calls Evangelical Church Culture 'Freak Show,' Says Electing Trump Exposed Their Real Values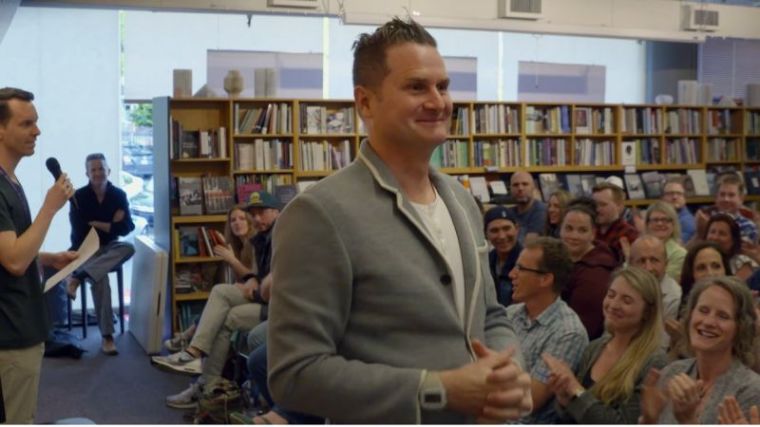 Controversial former megachurch pastor Rob Bell has admitted in a new interview that he never felt comfortable in an evangelical environment, and accused evangelicals of showing their real values by largely supporting President Donald Trump.
Bell, who formerly led Mars Hill Bible Church in Michigan, before attracting controversy for supporting same-sex marriage and for his 2011 book Love Wins, which challenged Christian beliefs on Hell, told The Church Times in an interview published on Thursday that the label of "heretic" has become somewhat of a badge of honor for him.
While talking about the various cultural and faith-based projects he has been involved in since leaving Mars Hill, he admitted that he never felt at home in the evangelical subculture where he once made his name.
"Even when I was a pastor in a local church, that seemed like a strange freak-show," he said.
He noted how divisive the issue of politics has always been for Christians in America, remembering that when he preached against the Iraq War at Mars Hill, some left his church.
That is when he said he came to the realization that "there is a religion way more sacred to people than anything involving God, Jesus, the Bible — and that is America."
"Even the gun, the gun is more sacred: it's the untouchable that can't be questioned for a lot of people," he said, referring to gun laws and Second Amendment debates.
He then argued that large evangelical support for Trump has revealed what the Gospel means for many.
"It was never about the grace, compassion, solidarity, non-violence of the Jesus path. It was about protecting a particular 21st century, free-market, capitalist vision for the world. And that thing had been masquerading as Jesus for a long time, and it revealed its corrupt, stained soul," Bell alleged.
"One of the gifts of this presidency has been that that's all now out in the open. It said morality, it said faith, it said trust in God, it used the word 'Jesus'. But it wasn't serious: it was all a giant charade, and now way more people see it than saw it before — and that's important."
Bell admitted that many will find his views radical, but pointed out that the Latin translation for the word means "root."
"The radical isn't the person who wandered off into the deep weeds, the radical is the person who went back to the source. It's the tradition that wandered off," he positioned.
"The Jesus movement was birthed as a counter to the empire, a subversive movement that was about caring for each other. Sacrificial love is how the world is made better, not coercive military violence. We need that more than ever."
The former megachurch pastor has not been afraid to embrace the "heretic" description either, as is the title of a documentary surrounding his life and ministry released earlier this year.
Other evangelicals, such as Michael Brown, author and host of the nationally syndicated Line of Fire radio program, have pushed back against the claim that evangelicals who support Trump are being hypocritical.
"A very large percentage of evangelicals do practice what they preach, seeking to live their lives and raise their families in accordance with biblical values. In fact, this is one of the reasons why we are so hated: it is because we are different, because we are willing to go against the grain," Brown wrote in an op-ed for The Christian Post in January.
"For many years now, long before many evangelicals supported Donald Trump, we have been compared to Nazis, the KKK, and Islamic terrorists, not to mention called bigots and homophobes and more," he added.
"Today's constant bombardment has simply upped the ante of extreme, inflammatory, false accusations. It is no surprise that we are called 'hypocrites' by those who despise our values and demonize us."
Bell, who has said that he does not challenge the existence of Hell itself, but the notion that all those who don't believe in Jesus will go there, has been criticized by big-name evangelicals.
Franklin Graham, son of world-famous evangelist Billy Graham, called him a "heretic" and a "false preacher" in a 2011 Fox News interview.
Others, such as Dr. Albert Mohler, Jr., president of The Southern Baptist Theological Seminary, said that although Bell is a "master communicator," his argument "alienates love from justice and holiness."
"Bell wants to rescue God from any teaching that his wrath is poured out upon sin and sinners, certainly in any eternally conscious sense," Mohler wrote about Love Wins.
"But Bell also wants God to vindicate the victims of murder, rape, child abuse, and similar evil. He seems not to recognize that he has undercut his own story, leaving God unable or unwilling to bring true justice."