Rob Bell on Whether or Not He Still Considers Himself an Evangelical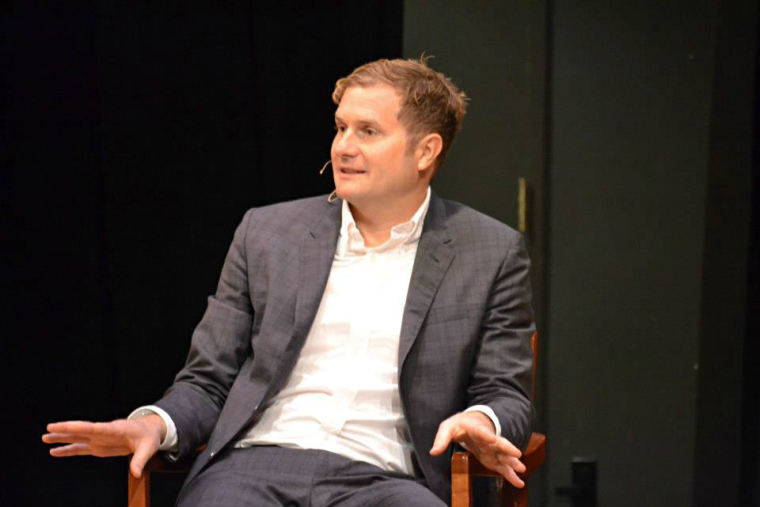 Rob Bell, the infamous pastor who once led Mars Hill Bible Church in Grand Rapids, Michigan, and wrote several envelope pushing books, such as Love Wins, was recently asked if he still thought of himself as Evangelical after radically shifting his views on eternal hell and gay marriage in recent years.
"If we mean Jesus' message of God's revolutionary love for every person, and we can surrender and give our life to acts to loving kindness, then man, sign me up," Bell told Religion News Service, revealing how he feels about the Evangelical title he once embraced as a young pastor.
Bell also admitted to not wondering if he still fits into the same evangelical circles he once did.
"I never spent a minute wondering whether I'm in or out," he asserted.
Bell was a rising star in the evangelical community in 2006 with the Chicago Sun-Times wondering if he'd be the next Billy Graham. That image of Bell shattered in 2011 when he released his controversial book Love Wins, which challenged traditional Evangelical views of heaven, hell and salvation.
The work even solicited responses from other pastors who wrote entire book's as responses to Bell's cloudy view of what it means to be saved, and if anyone would actually suffer in an eternal hell for a lifetime of rejecting God.
Shortly after the book was released Bell stepped down from his position at Mars Hill Bible Church and began pursuing TV projects in California. He also came out in support of gay marriage last year.
"I believe God [is] pulling us ahead into greater and greater affirmation and acceptance of our gay brothers and sisters, and pastors and friends and neighbors and coworkers," said Bell, just days after he came out in support of same-sex marriage.
Bell has now partnered up with Oprah Winfrey and will have a new show premiering on her OWN network titled "The Rob Bell Show," which will be a one-hour program that will feature and be co-produced by him. He also recently toured the country with Winfrey for her "Life You Want Weekend."
The new series will have a self-help focus. A press release from OWN says Bell "shines a bright light on the topics we most want to talk about but don't know where to begin."
"The special focuses on the universal desire to create a life of meaning, hope, and joy –- making peace with your past, living and thriving in the present right here, right now," adds the press release. "Whether you're spiritual, cynical, religious, or not quite sure, Rob invites you into the questions, wrestling with what it all means and why we find spiritual topics so fascinating."
Bell's first attempt at developing a television show began in 2011 with a series titled "Stronger" which he co-created with "Lost" producer Carlton Cuse. The show was intended to air on ABC, but never did. The pair then pursued another faith-oriented talk show described as an extension of Bell's sermons, NOOMA videos, and teaching tours mixed with spiritual issues explored by Cuse in "Lost."
"The Rob Bell Show" premiers on Dec. 21.