Robertson McQuilkin, Fmr. Pres. of Columbia Bible College and Marriage Icon, Dies at 88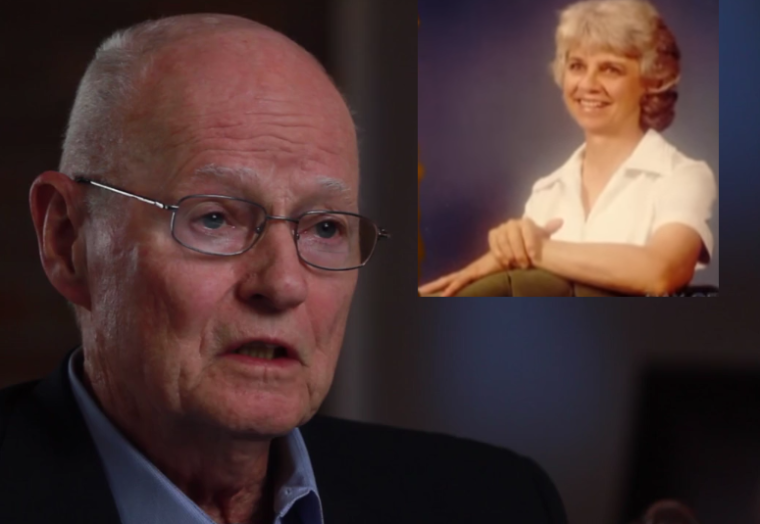 Robertson McQuilkin, a former missionary and president of Columbia Bible College in South Carolina who inspired thousands with his love for his first wife, Muriel, when he resigned so he could care for her after she was stricken with Alzheimer's, died on Thursday. He was 88.
Columbia International University, formerly Columbia Bible College, announced his death.
After serving as president of the college for 22 years, in 1990, McQuilkin famously decided to resign eight years shy of his retirement so he could care for his wife.
His heartwarming resignation speech continues to inspire many around the world on what it means to commit in marriage.
"I haven't in my life experienced easy decision-making on major decisions, but one of the simplest and clearest decisions I've had to make is this one, because circumstances dictated it. Muriel now, in the last couple of months, seems to be almost happy with me, and almost never happy when not with me. In fact, she seems to feel trapped, becomes very fearful, sometimes almost terror, and when she can't get to me there can be anger … she's in distress," he said in the speech.
"But when I'm with her, she's happy and contented, and so I must be with her at all times. … It's not only that I promised in sickness and in health, 'till death do us part — I'm a man of my word. But as I have said, (I don't know with this group, but I've said publicly), it's the only fair thing. She sacrificed for me for 40 years, to make my life possible. … So, if I cared for her for 40 years, I'd still be in debt. However, there's much more. … It's not that I have to. It's that I get to. I love her very dearly, and you can tell it's not easy to talk about. She's a delight. And it's a great honor to care for such a wonderful person," he added.
He explained in a previous interview that he first met Muriel at Columbia Bible College and was smitten the first time he saw her.
"She was a year ahead of me and I thought she was very beautiful. But she sat in front of me in chapel, immediately in front of me and they had assigned seats. So she would run those artistic fingers through that long beautiful chestnut hair right in front of me. Drive me crazy," he said.
"We began to date. Muriel was very full of life, vivacious, fun, but the thing that attracted me most was that she was a great lover of God, a passionate lover of God and she loved me," he added.
According to CIU, McQuilkin taught for two years at Columbia Bible College, then became headmaster of Ben Lippen School in Asheville, North Carolina, after he graduated from seminary.
Five years later, he, his wife, Muriel, and their four children moved to Japan where for 12 years he planted five churches and won people to faith in Jesus Christ. He also served as interim president of Japan Christian College.
In 1968 he returned to Columbia Bible College and Seminary as president.
McQuilkin cared for his wife for the next 12 years after he resigned and he continued writing journal articles and books and preaching worldwide. Among the most popular of 19 books he wrote is A Promise Kept where he details his care for Muriel, who died in 2003. He remarried in 2005 to his second wife, Deb.
Reacting to his death, many pointed to McQuilkin as a true model of marital devotion.
"So grateful for the life of Robertson McQuilkin. McQuilkin was such an encouragement to me and I will miss him and his wise counsel. His life of deep faith and strong character serves as a great witness for a world full of cheap commitment and self-centered religion.
"I'm so thankful to have known him! Many years ago he showed us how serious a spouse should take his vows when he resigned as president of Columbia Bible College in order to care for his wife who was ailing with Alzheimer's. Glad we have recordings like this so we can still learn from him. Praying for Deb and their family," wrote Minister of Discipleship at First Baptist Church Columbia, Wes Church, on Thursday.
Author John Sowers, who is also president of The Mentoring Project, a movement rewriting the fatherless story through mentoring wrote on Facebook: "The world lost a great man today — Robertson McQuilkin. When his wife was diagnosed with Alzheimer's, he resigned as university president to take care of her full time. His resignation speech is the most powerful talk on love and devotion I have ever heard."
McQuilkin was also influential in establishing CIU's Five Core Values: Authority of Scripture, Victorious Christian Living, World Evangelization, Prayer & Faith, and Evangelical Unity, according to the school.
The family will receive visitors at Dunbar Funeral Home on Devine Street, from 5-7 p.m. Friday, June 3.
Services for McQuilkin will be held at 2 p.m. June 4, 2016, in Shortess Chapel on the campus of Columbia International University, 7435 Monticello Road. Memorials may be made to the Robertson McQuilkin Memorial Fund at memorial.ciu.edu.