Rod Parsley's Megachurch Won't Collect $1M From Insurer to Pay for Boy's Beating, Court Says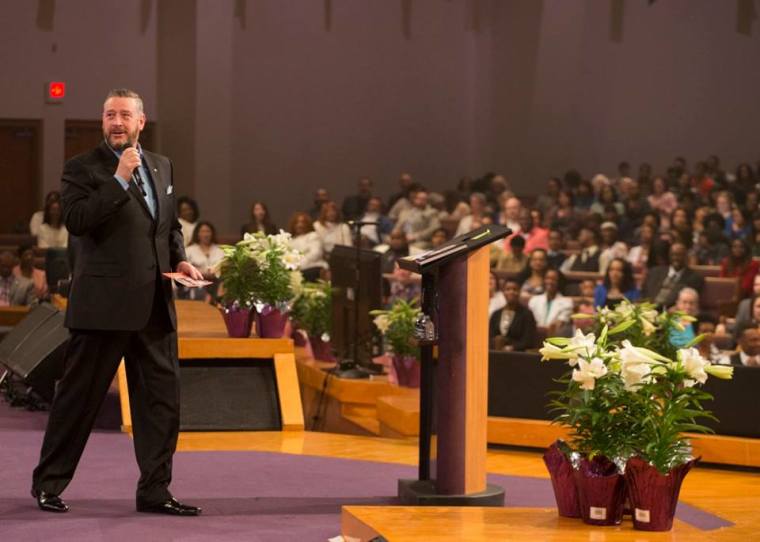 The Ohio Supreme Court Ruled Thursday that the World Harvest megachurch led by televangelist Rod Parsley cannot collect $1 million from its insurer to put toward a $3.1 million settlement for parents who alleged their 2-year-old boy was beaten by a church daycare worker.
The Columbus Dispatch reported that justices unanimously rejected a bid by World Harvest Church to collect $1 million from Grange Mutual Casualty Co. after a lengthy battle in Franklin County courts. The decision overturned a previous ruling in the Franklin County Court of Appeals, which had found that Grange was responsible for providing coverage for damages and legal fees.
On Thursday, Chief Justice Maureen O'Connor wrote in the court's opinion that the insurers had a policy agreement with the church that had an abuse and molestation exclusion when it comes to claims. Church lawyers had argued that the boy's injuries inflicted in 2006 were not the result of abuse but excessive corporal punishment. The justices did not see it that way.
The Christian Post reached out to World Harvest Church for comment Monday but the church explained that the person authorized to comment on the case was in a meeting and it was unclear when that person would be available to speak.
Michael and Lacey Faieta, parents of the injured boy, were barred from World Harvest Church after they claimed their son had been injured by daycare worker Richard Vaughan with a ruler, according to the Dispatch.
In 2006, the couple sued the church arguing that it intentionally inflicted emotional distress by failing to investigate their claims that their son was beaten with a ruler and was negligent in hiring and supervising Vaughan. The church argued in court that the beating of the boy never took place and the welts found on his body, including his penis, were the result of a skin rash.
A jury awarded the parents $6 million which was reduced to $2.9 million by a judge to reflect caps on damages. The church then settled the case in 2009 for $3.1 million, including post-judgment interest, and sued Grange Mutual, said the Dispatch. Vaughan, who was not criminally charged, was found responsible for approximately $82,000 in damages.
The Dispatch reported that after Parsley settled the case in 2009 he issued a desperate plea for money from his followers, telling them he was facing a "demonically inspired financial attack" that was threatening his ministry.
"Will you help me take back what the devil stole?" he asked in the online appeal.
World Harvest Church is Parsley's flagship outreach that began as a backyard Bible study in 1977. More than 12,000 people in central Ohio are members according to the church's website.
The Columbus campus of the church also houses Harvest Preparatory School, a K-12 educational institution, the operational offices of Breakthrough, Parsley's worldwide television program and six other national ministries. The campus is also the home Valor Christian College's classrooms and dormitories.