Evangelist Nick Vujicic declares 'all of life has value' at 'Roe v. Wade' premiere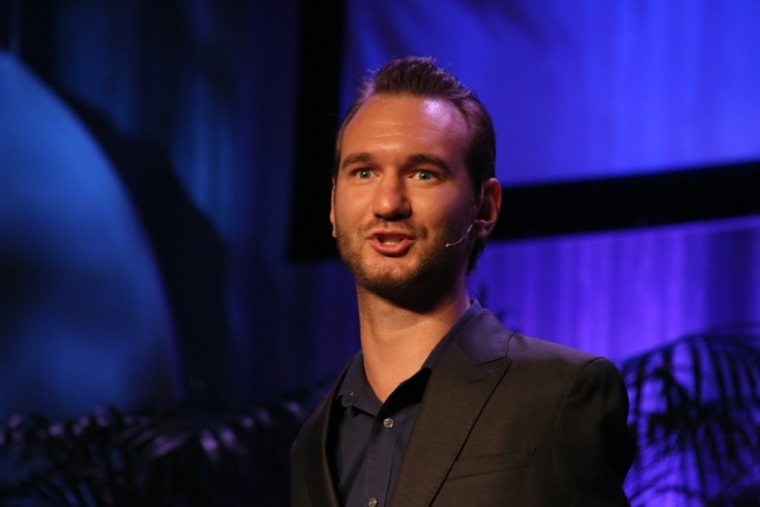 ORLANDO, Fla. — Nick Vujicic, who's known as the "limbless evangelist" because he was born without arms or legs, has shared his life story with people around the world to show that all life has value. Regardless of what the circumstances look like or what the doctors say, "God has a plan" for the unborn, he told The Christian Post. 
Vujicic, alongside his wife, attended the movie premiere of "Roe v. Wade" held at the Conservative Political Action Conference on Feb. 26. The film is based on the facts behind one of the nation's most contentious U.S. Supreme Court rulings. 
"Roe v. Wade" will hit theaters on April 2 and features a star-studded cast, including Hollywood actors Jon Voight, Robert Davi, Corbin Bernsen, John Schneider, Stacey Dash and Nick Loeb.
The film depicts the history of "what happened from 1966 through 1973" that led to the Supreme Court's decision declaring existing state laws banning abortion unconstitutional. 
"Many people have asked me, especially over the last 18 months, 'What happened, what really happened in our country for it to be where it is?' And I really believe that it started with the family," Vujicic told CP of why he wanted to attend the premiere of such a controversial film.
"I also believe that it started with the church and understanding that we must hold on to what God has given us, the basics of what He's given us in Scripture — that all of life has value, that all of life God can use for His purpose. And that even though we don't get a miracle, we can still be one."
Without any medical explanation, Vujicic was born in the early '80s without arms and legs. According to his biography, growing up proved to be difficult for him, and during his school-age years, he struggled with depression and loneliness. It was his faith in God that would eventually grant him victory over his struggles.
Vujicic said regardless of what appears to be a roadblock, God has a plan for every life.
"No matter who that child is, no matter what the doctors say, God has a plan. When God says He's got a plan, a good plan, He can take whatever we have and use it for good," he declared. 
The Australian evangelist, who has inspired millions of people worldwide with his testimony of overcoming the odds, went on to encourage people to look to the Lord in life's most difficult of moments. 
"You got to trust in God. And that's the pinnacle and epiphany of faith — to understand that only God can do that," Vujicic continued. "Only God can use the man without arms and legs to be His hands and feet and call him to stand in front of the gates of Hell and redirect traffic." 
"When we stand in front of the gates of Hell and redirect traffic, that's when we understand that what is for man impossible — it is possible with God!" he concluded. 
In the past, Vujicic has spoken out against the abortion of Down syndrome babies. He said he was once told that as a disabled person, he should not have been allowed to preach, get married or even have children. All of which Vujicic has accomplished.
As previously reported by CP, "Roe v. Wade," a Nick Loeb-directed film, encountered several obstacles, including Facebook banning their ads and losing cast members who opposed the film's mission.
The featured film tells "the untold story of how people lied, how the media lied, and how the courts were manipulated" to legalize abortion nationwide, which has led to the killing of more than 60 million Americans, Loeb previously said in an interview with Fox News host Tucker Carlson.
Despite many setbacks, the film will be in theaters nationwide on April 2. For more information, visit "Roe v. Wade" movie.com.