Nick Vujicic Slams Abortions of Down Syndrome Babies, Says Some Believe He Shouldn't Have Children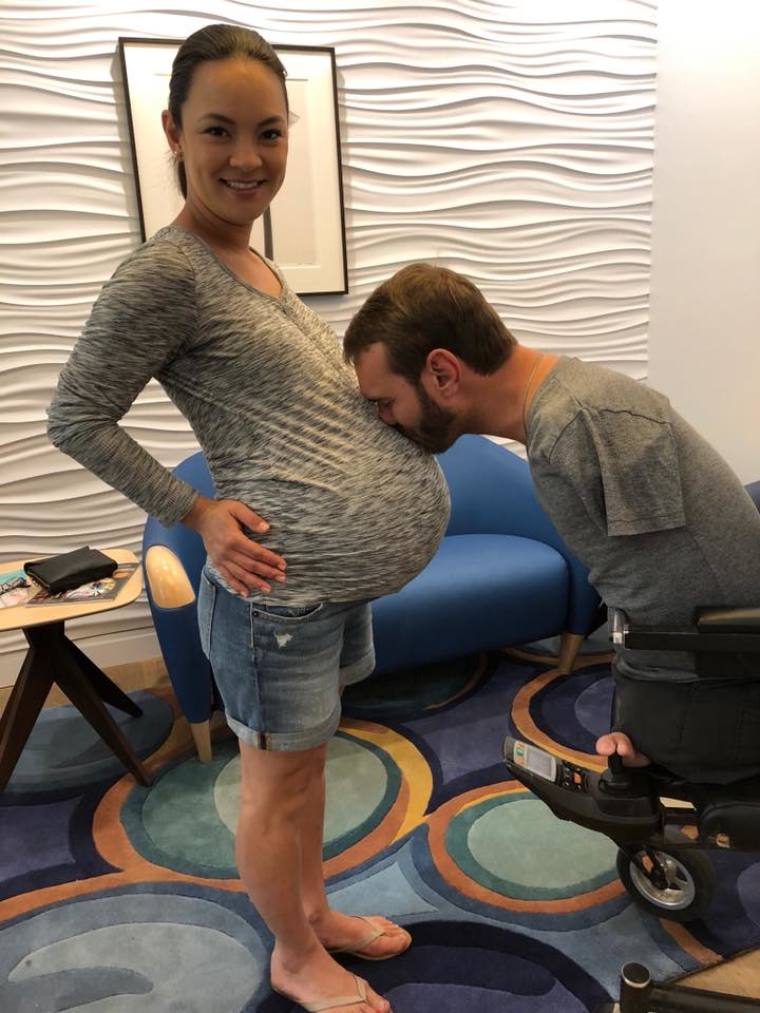 Evangelist Nick Vujicic has spoken out against the abortion of Down syndrome babies in America, saying he was once told that as a disabled person, he shouldn't have been allowed to get married, have children or even to preach.
Vujicic cited an opinion piece by Russian KP Radio's chief editor Evgeniy Arsyukhin who said in 2016 that disabled people like Vujicic, who was born without arms and legs, shouldn't have children or be given a platform to speak.
"When I was in Russia a couple of years ago, there was a petition signed, because I was famous in Russia overnight, preaching the Gospel on mainstream TV, and some editor in a publication said 'no disabled person should get married, should reproduce, and should never have a stage and ever be on TV," Vujicic told Glenn Beck of The Blaze on the "Glenn Beck Radio Program" Wednesday.
The evangelist noted that the petition, which was signed by over 100,000 people, eventually got the editor fired for his controversial view.
Arsyukhin later argued before news website Meduza that the opinions in the article were not necessarily his own, but that he was paraphrasing past attitudes toward disabled people.
Vujicic, who travels around the world preaching the Gospel and is married with four children, agreed with Beck about how alarming it is that some in society seem to advocate for disabled babies and those born with Down syndrome to be aborted.
Beck, who is a Mormon, added that some believe the babies "have no quality in life, and are a burden on families."
He also blasted a recent op-ed in The Washington Post calling for women to be given the right to abort their unborn children should they find out they have the condition.
"I think, Nick, quite honestly, if we as a society can embrace killing the most angelic, then who won't we kill?" Beck asked.
Vujicic wondered "how many more of these articles will be publicized without us saying, 'hey, wait a second, let's really analyze this.'"
"It's just unfair," the evangelist said.
The op-ed in question, written by Ruth Marcus, The Washington Post's deputy editorial page editor, states: "I have had two children; I was old enough, when I became pregnant, that it made sense to do the testing for Down syndrome. Back then, it was amniocentesis, performed after 15 weeks; now, chorionic villus sampling can provide a conclusive determination as early as nine weeks."
Marcus adds: "I can say without hesitation that, tragic as it would have felt and ghastly as a second-trimester abortion would have been, I would have terminated those pregnancies had the testing come back positive. I would have grieved the loss and moved on."
Christians from a variety of denominations have strongly opposed the abortion of Down syndrome babies, however.
During a debate on the "dignity and full humanity" of people with Down syndrome in February, a lay member at the General Synod of the Church of England said that the high rates of termination of unborn babies with the genetic disorder can be compared to eugenics carried out by the Nazis.
"We live in a society that claims to value and appreciate those who are different and those who have a disability and yet what we say and do are two different things," said Andrew Gray, the lay member, during the debate. 
"In countries like Iceland, Down syndrome has been virtually eliminated [because all of the babies with that condition are being aborted]. What we have is a very simple situation. The U.K. and Europe has begun to practice eugenics, by default, and without intent," Gray added.
"This is not because of a state-led desire to remove those considered weak or sub-human — we don't live in 1930s Germany, thank God. But while the reasons and the motivations are different, the outcome is the same."