Roma Downey, Mark Burnett Take on 'Ben Hur'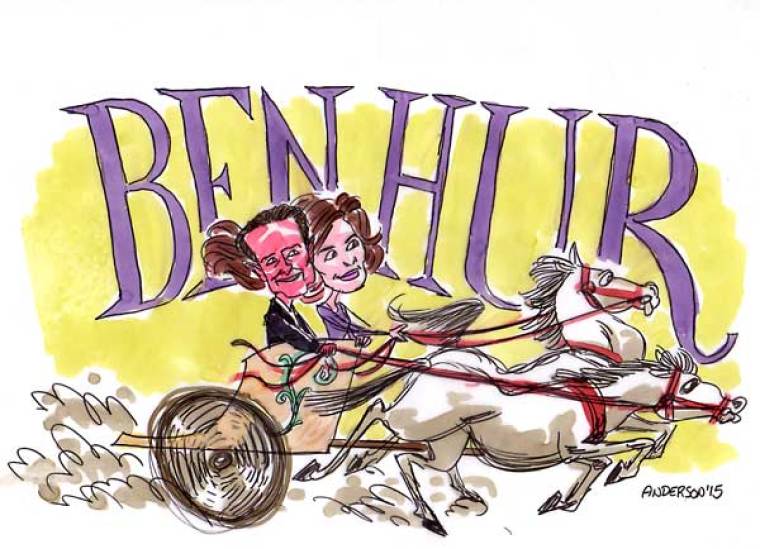 Hollywood power couple Roma Downey and Mark Burnett previewed their forthcoming Christian film "Ben-Hur" during a surprise appearance at Mega-Fest in Dallas on Friday.
Described by the notable Christian filmmakers as an "epic" action movie, "Ben-Hur" is based on Lew Wallace's 1880 novel Ben-Hur: A Tale Of The Christ and stars Academy Award-winning actor, Morgan Freeman.
Downey and Burnett, who created the "The Bible" miniseries and the box-office hit "Son of God," told a large crowd at Bishop T.D. Jakes' annual family festival that ultimately the film tells "a story of forgiveness with an underlying story of Jesus." The project, which is the product of Metro-Goldwyn-Mayer Pictures and Paramount Pictures, is just the latest in the couple's quest to glorify God through Hollywood entertainment as they continue to be "Hollywood's noisiest Christians."
Read more at http://www.christianpost.com/news/hollywoods-noisiest-christians-roma-downey-and-mark-burnett-preview-ben-hur-movie-at-megafest-its-the-biggest-thing-weve-ever-done-143404/