Roma Downey, Mark Burnett Working on 'Messiah' Series for Netflix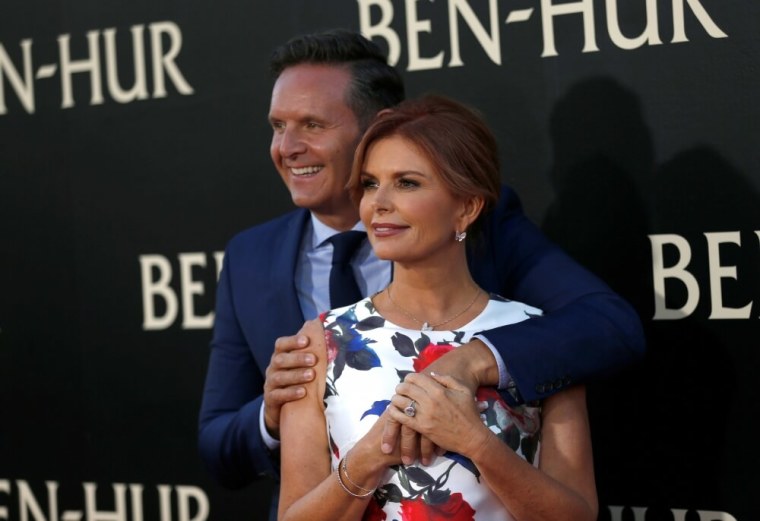 Husband and wife producers Roma Downey and Mark Burnett are working on a faith-based series for Netflix titled "Messiah."
The new religious drama is still in its developmental stages, but it already has multiple executive producers and a basic premise, as reported by Variety on Thursday.
"The project is in the very early development stages, but would be set in the modern day and tell the story of the world's reaction to a man who appears to be performing miracles in the Middle East," noted Variety.
According to Variety, Burnett and Downey, along with Andrew Deane and Michael Petroni, will serve as executive producers. Petroni (of ABC's "Miracles")is also the creator of the series, and will also serve as an executive producer. 
Attention toward the "Messiah" project was increased last week when deadline.com found that the project was among 15 television productions benefitting from California-based tax credit.
"Messiah was one of only five projects to get a credit in the new series field, landing one of the larger incentives alongside such high-profile entries as the upcoming Seth MacFarlane dramedy for Fox ($8.34 million), the new Alan Ball drama for HBO ($7.743 million), the HBO series Sharp Objects starring Amy Adams ($5.45 million), and Dick Wolf's Law & Order: True Crime for NBC ($4.93 million)," reported deadline.com.
"Earmarked for filming in Los Angeles, Messiah — unlike the other four new series approved, which are in various stages of pre-production and production — has not been greenlighted and is in the development stage."
Downey and Burnett have produced multiple faith-based projects in recent years, including the very successful History Channel miniseries "The Bible" and the 2014 film "Son of God."
In an interview with The Christian Post from 2014, Downey explained that they believed their film and TV projects were for an audience often ignored by the Hollywood industry.
"We find it encouraging ... that the success of 'The Bible' series with a hundred million viewers showing up revealed to our industry that there is a huge audience for these kinds of projects, an audience that I think has often been under-served," said Downey.