Ron Carpenter Jr. Once Sowed 'Every Dime I Had' in TD Jakes Ministry and God Blessed Him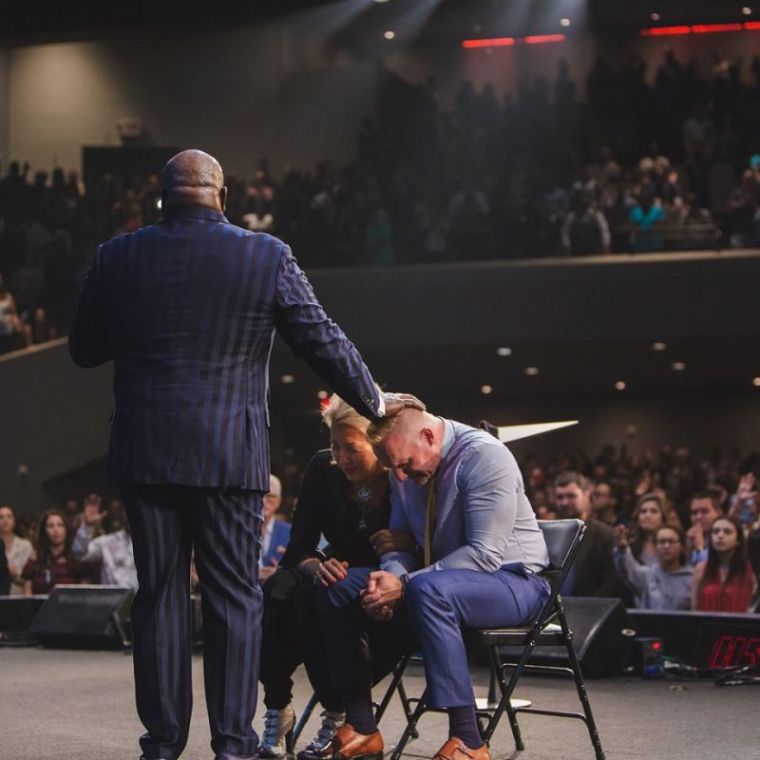 Calling him "the greatest voice on the globe," megachurch preacher Ron Carpenter Jr. revealed Wednesday that he once sowed "every dime I had" in the ministry of popular televangelist T.D. Jakes and God blessed him with a new church.
The revelation came Wednesday night as Carpenter and his wife Hope were officially installed as the new pastors of the 14,000-member Redemption Bay Area church in San Jose, California.
Jakes who is senior pastor of The Potter's House megachurch in Dallas, Texas, preached during the kickoff of a multi-day conference at the church, which was also attended by a number of high-profile religious figures such as Pastor John Gray of Relentless Church in South Carolina.
In introducing Jakes to the church before he preached, Carpenter revealed that in 2002 he had a metal building that only seated 600 people. He was averaging about 5,000 people in weekly services and he badly needed a new building to accommodate the crowd.
"I had $4 million in the bank and needed to build an $8 million building and nobody would work with me. I flew to 13 states on an airplane to talk to different financial institutions and nobody would touch me," he explained.
"We were exhausted. Then a friend of mine in Florida said 'you about to crash,'" Carpenter said.
The friend then invited him and his wife to Florida to take a break to meet and listen to T.D. Jakes preach.
He said Jakes, who had just built a new church building at the time for "tens of millions," took the microphone and began to preach about paying off his church.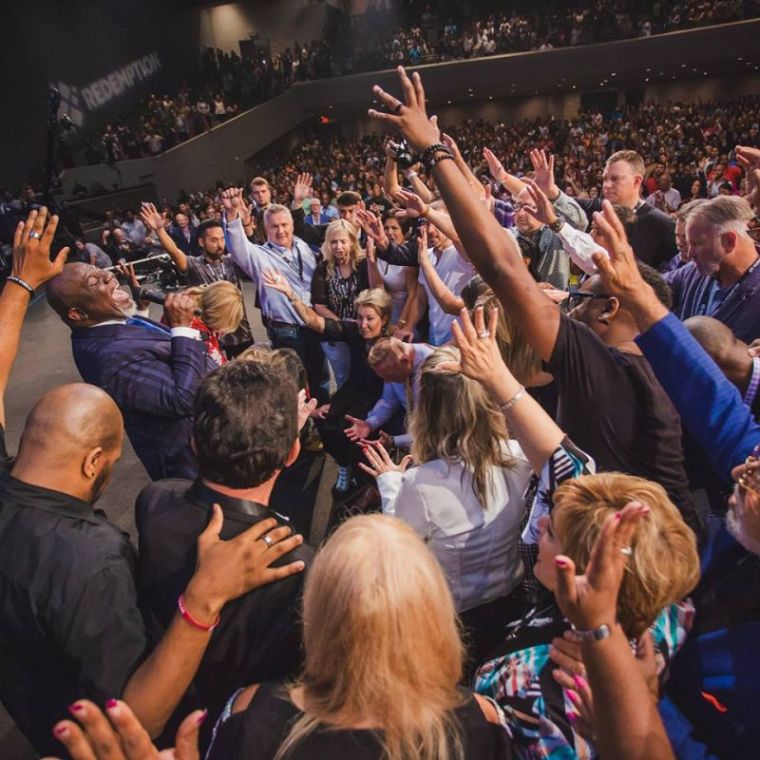 "I heard him say he is believing God to pay it off in 36 months. Now' I'm sitting over here on the side and I need a building. And so he's up there talking about his building and believing God to pay it off in the tens of millions. And the Spirit of God, just as I'm talking to you said, 'I want you to help him pay off his building. And I did what every faith-filled man of God does ... I said 'Is that you Lord?" Carpenter quipped as the audience laughed.
"I started rebuking the devil. Get thee behind me. And then I got the second word. Empty your accounts. Now by that time I was pastoring 5,000 people and preaching quite a bit. That was a substantial amount of money. He didn't say 'account.' He said 'accounts.' I heard God. It had an 's' on the end of it. And I sat there and my wife is really just the most generous giver in the world, she'd give away anything.
"I leaned over to her and I said 'I think the Lord just told us to give away everything we've got and help him pay off the building and she said 'What!?'" Carpenter said highlighting Hope Carpenter's shock.
Despite their shock however, the couple gave all the money they had to Jake's ministry.
"And we went back to the hotel and got on the Internet and combined every dime I had in the whole world. I mean I flew back to South Carolina and I didn't have 50 cents to buy a hot dog," Carpenter said.
After struggling without fruit for nearly two years to get financing for his new church, Carpenter said the day after donating the money to Jake's ministry he got a called from famed church builder Roe Messner, who offered to build and fully finance his new church.
"That's the magnitude of his anointing," Carpenter said of Jakes.
Jakes later blessed Carpenter, officially installing him in his new role.
"As your pastor. I charge you before God and this congregation that you preach the word of God with power, with clarity and without fear," Jakes said.
"The foundations have been laid now the house will be built. You are called for such a time as this. Every attack that has ever come against you, came against you to stop you from this moment. The spirit of the Lord God is upon you. David was anointed to be king and you are anointed to lead this congregation," he said.
Carpenter started at Redemption Church Bay Area about 12 weeks ago. The church was once known as Jubilee Christian Center and was rebranded as part of the Redemption Church group.
To make that move Carpenter stepped down from Redemption Church in Greenville, South Carolina. He was succeeded by John Gray who renamed the church Relentless.