Russell Moore Talks About His Meeting With President Obama on Prison Reform (Interview)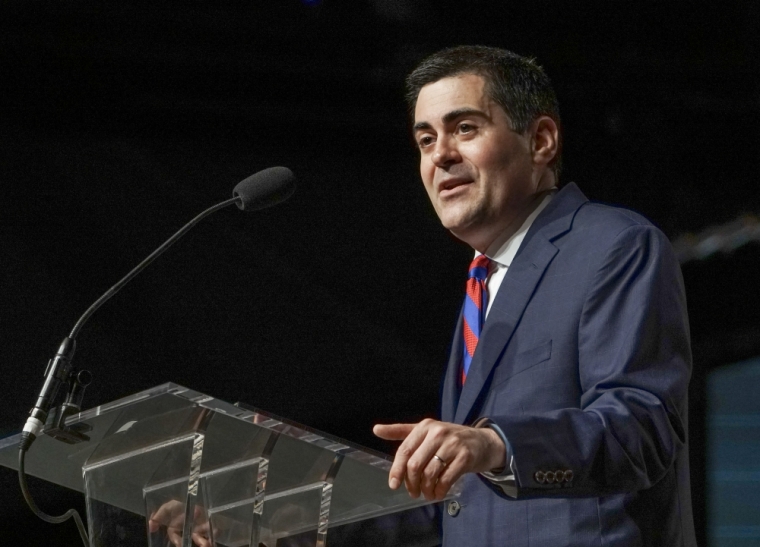 Ethics & Religious Liberty Commission President Russell Moore told The Christian Post in an interview that President Barack Obama is "very receptive" to ideas on prison reform that are being advanced by a coalition of conservative and liberal activists.
The leading ethicist for the Southern Baptist Convention attended a meeting last Thursday with President Obama, along with about a dozen others including Attorney General Loretta Lynch, Senior Advisor Valerie Jarrett, and leaders from both conservative and liberal groups.
"It was pretty evenly divided between people who would be more associated with the right and people who would be more associated with the left," said Moore.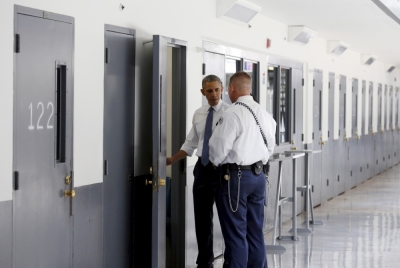 Moore went on to note that Obama "was very much in agreement with Speaker Ryan on these issues and talked about Speaker Ryan's good work on this."
"He was very receptive to everything that we were saying, including the importance of faith-based ministries to prisoners," explained Moore.
"We take into account what it means to prevent further criminality. And there's a spiritual element to that, there's a family element to that, and there's a second chance opportunity from the community in making things right where we can. The president was very receptive to that and was clearly very passionate about the issue."
Last month, Moore was one of multiple signatories on a letter sent to Republican congressional leadership about the need to advance a few bills that centered on criminal justice reform.
These included efforts to reduce recidivism, modify the implementation of mandatory minimum sentencing, and reduce the "over-criminalization" found with the large number of federal statutes and regulations that carry criminal penalties.
"More than 30 states, including Georgia, Mississippi, Oklahoma, South Carolina and Texas, have enacted and implemented justice reinvestment initiatives focused on rehabilitation and treatment," stated the letter.
"These state-led reforms have made communities safer by successfully reducing recidivism and saving taxpayers billions of dollars that had been slated for prison expansion and construction costs. Most importantly, even as prison populations declined, states saw crime rates fall."
Moore told CP that the various legislative proposals outlined in the letter and others are "moving through the process right now."
"There's been good energy put behind it by the House leadership. I am actually more pleased with where things are in the House right now than where they are in the Senate," said Moore.
"This is one of the very few items where there is broad bipartisan consensus in America today. Across all of the usual divides. If we can't fix this, then Washington can't fix anything, can't get anything done. Because it simply isn't a red state-blue state division."
The meeting between Obama administration officials and the advocates for criminal justice reform came a month after the administration announced the gradual phasing out of private prisons.
"The Justice Department plans to end its use of private prisons after officials concluded the facilities are both less safe and less effective at providing correctional services than those run by the government," reported The Washington Post in August.
"While experts said the directive is significant, privately run federal prisons house only a fraction of the overall population of inmates. The vast majority of the incarcerated in America are housed in state prisons — rather than federal ones … Nor does it apply to Immigration and Customs Enforcement and U.S. Marshals Service detainees, who are technically in the federal system but not under the purview of the federal Bureau of Prisons."